Coors Light to bring Snowbombing to Canada
How the music and winter sports festival fits into the brand's strategy around one-of-a-kind events.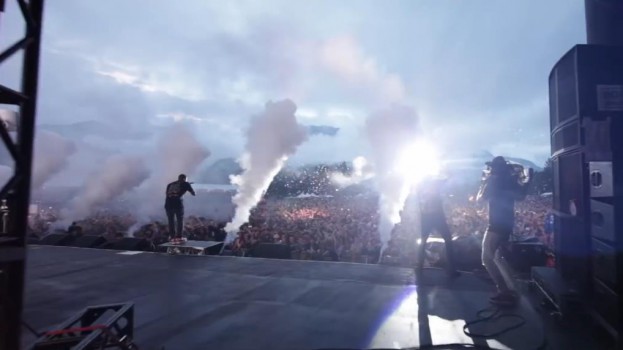 Molson Coors brand Coors Light has partnered with global events company Broadwick Live to bring winter sports and music festival Snowbombing to Canada.

In April 2017, the first Coors Light Snowbombing Canada event will take place at Sun Peaks Resort in British Columbia, and will also be the first time the festival has been held in North America. The festival, launched by Broadwick in 1999 in Mayrhofen, Austria, features winter sports like skiing and snowboarding, but also utilizes the mountain setting to set up unique venues for parties and musical performances.

Past festival lineups have included De La Soul, Kasabian, Chemical Brothers, The Prodigy, Fatboy Slim, Skrillex and Bastille, who have performed at stages in forests, giant igloos and on the top of mountains. Information about costs and ticket packages will be released later this month, and the brand has released a teaser video announcing the partnership.

The extent to which Coors Light will be activating at the event or what kind of marketing it will do to promote it has yet to be decided, but Kyle Morrison, marketing manager for Coors Light Canada, says it is likely that the promotional campaign will follow the template of other events-based marketing the brand has done in the past, and will use content created at the event across multiple channels.

Events have been a major part of Coors Light's marketing strategy in recent years, and has included competitions like "#ThrillOfTheHill" and the Coors Light Summer Games, or invite-only parties like the Mystery Mansion. Coors Light and several of its sister brands in the Molson Coors portfolio are also sponsors of multiple music festivals and sporting events across Canada.

"We know today's drinker is more picky and has more choices, so they're looking for experiences that can't be replicated elsewhere," Morrison says. "We think about it through the lens of the consumer's iPhone. What's the photo they are going to take and share, and how do they make it unique and feel exclusive. This property has so many layers that help them do that. There's lots of great music festivals in Canada, but there's none that have the same amount of layers to them as Snowbombing does."

Morrison says that the Snowbombing and Broadwick Live brands were good fits for Coors Light, as both were born in the mountains and have tasked themselves with "bringing unique adventures to its consumers," and will make sense when consumers see the two brands interacting.

"It's an event we as a brand team have kept close tabs on for a number of years," he says. "We try to root our events on bringing a sense of adventure to our drinker through something that's cutting edge and new, and the guys at Broadwick Live talk about their festival as creating 'wow' moments. It's not just a music festival, it's not just a ski festival, they integrate them to create moments that are bigger and better because they're putting them together. It felt like the type of brand that could deliver the kind of experience we want to bring to our consumer."

While most music festivals tend to happen in the warmer months, Morrison adds that Snowbombing helps bring live music to Coors Light's winter activations as well, and do so in a way that is more unique and one-of-a-kind when compared to the festival experience consumers may be used to.