Sport Chek's on-the-fly Olympic strategy
Why the retailer has set up shop in CBC's headquarters to create the most up-to-date content possible from Rio.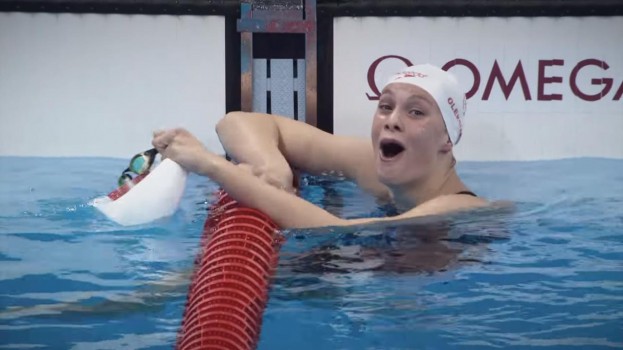 In February 2014, Canadian hockey fans got some bad news. Steven Stamkos – the Tampa Bay Lightning star and Toronto native considered by many to be a shoo-in for Team Canada's roster during that year's Sochi Winter Olympics – announced he would not recover from a broken leg in time to compete.
The news was especially bad for the marketing team at Sport Chek. The retailer, which had previously featured Stamkos in its ads, had built a great deal of its Winter Olympics marketing strategy around the spokesman, with several pieces of content already shot and produced by the time his announcement came. Deciding the spots had become irrelevant, the parts of the campaign featuring Stamkos never ran.
Sport Chek has learned from its mistakes as it continues to be an Olympic sponsor for the Summer Games in Rio.
The brand has set up a "war room" at the CBC's Canadian Broadcasting Centre in Toronto. Staff from FGL Sports' internal team, creative agency TBWA\Chiat\Day New York, and PR agency North Strategic are able to pull the broadcaster's footage of the games' biggest moments as they happen and cut them into new "manifesto" spots that are as timely as possible – all part of its "#WhatItTakes" platform.
Canadian poet and spoken-word performer Shane Koyczan has also been on-call to provide voice-overs and write the scripts for the spots. Sport Chek's team in Calgary is monitoring social media for the games' most talked-about moments to inform the war room team, as well as to optimize their distribution. Touché! continues to handle Sport Chek's media.
The first live manifesto spot was released on Wednesday, and three more are planned for the rest of the games, which run until Aug. 21. All of the manifestos will follow the same narrative thread as the first video, released before the opening ceremonies and using footage from past Olympics: moments of disappointment gradually give way to moments of victory and triumph that come when an athlete has "#WhatItTakes" to power through adversity.
On the one hand, focusing on creating content that is as up-to-date as possible is one way to avoid the kinds of unforeseen events that happened before Sochi. But Frederick Lecoq, SVP of marketing at Sport Chek parent FGL Sports, says finding a way to stay on the pulse of what Canadians are talking about is also allowing the retailer to stand out from the wave of other Olympic ads they are seeing from other sponsors.
"All the major sponsors are activating as much as they can and that creates a very noisy environment," Lecoq says. "I don't know how many times one consumer can watch the same TV commercial. At first they feel like it's cool, but then they get fatigued and you might even be pissing your customer off. "
Nearly 80% of Sport Chek's Olympic budget has been devoted to digital platforms, with 60% going to mobile alone. The most significant investment has been on Facebook, though the content will also be present on Twitter and on YouTube, with an execution on Snapchat coming in the next few days. A small TV buy will see each spot integrated into CBC's Olympic broadcast – outside of the regular commercial breaks – during primetime the day it is released.
Going digital is a more cost-effective way to activate during the games, when companies with larger budgets than Sport Chek are sending most of it to TV.
"The games have been becoming more social and less broadcast since the London Games because the way people are consuming media has been just as true for the Olympics as it is for everything else," he says. "It's where people are talking about what's happening in sports, so we need to be there in a way that's as relevant as possible if we want to own those moments. The more relevant you are, the more buzz you create. The less relevant you are, the more noise you create."
Part of "owning the moment" has also seen Sport Chek become the launch partner for Twitter Canada's "Moment Maker," a new tool that allows brands to customize and curate the content of the social platform's "Moments," a section launched in April that compiles the most tweeted-about news and current events. The retailer has been pulling in tweets from five Canadian Olympians representing the brand in Rio, which also triggers a series of pre-produced videos telling their stories that were also used by the retailer in the lead-up to Rio.
Lecoq says Sport Chek tried something of a dry run with Moments earlier this year as part of their relationships with the Raptors' Kyle Lowry and Blue Jays' Kevin Pillar. Discussion on Twitter triggered a piece of content the moment people were talking about the Raptor's playoff run or a particularly spectacular play made by Pillar. Going forward, it is looking into ways to apply a strategy similar to the one it is using in Rio to the upcoming World Cup of Hockey and World Junior hockey tournaments.
"We want to own the moment, because it's all about earning share of mind instead of owning share of voice," Lecoq says. "I can't compete with P&G and Visa's budgets, so the best way to compete is being there in those moments. The big job is for us is to identify those rally points people come together around and own them by building an organization that's real-time to improve that relevance."