New Balance vs. the gym
The brand's new campaign introduces a global tagline to Canada and makes fitness centres an antagonist.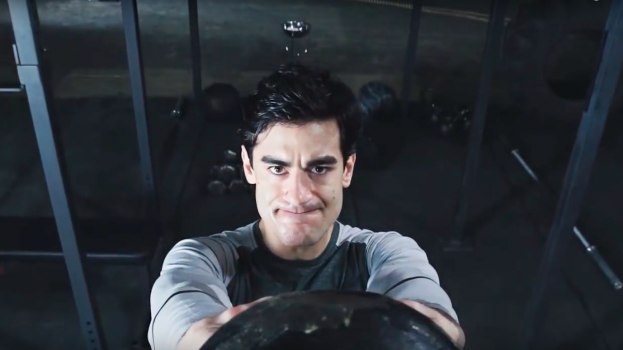 New Balance just dropped its latest spot.

The new campaign focuses on its new training shoe MX80 (just in case watching the Olympics makes you want to go buy a new pair of shoes and hit the gym). The new shoe is an extension of the beloved training sneaker the Mx20, which is a popular shoe amongst those who train religiously, says Cory Eisentraut, VP/CD at Havas Worldwide Canada, the agency behind the campaign.

The new spot features Montreal Canadians captain Max Pacioretty going through his training session at a grimy old-school gym, while quick-cut camera angles revolve around him at a dizzying and unique pace. The "gym" questions why Pacioretty is so committed to training, before admitting the results (being captain of an NHL team) are probably worth it.

The campaign is also meant to introduce the brand's global tagline and positioning, "Always in Beta," unveiled about 18 months ago worldwide, to the Canadian market. Eisentraut says training is a perfect metaphor for being in beta — since training is all about improvement. And that same line of reasoning made the gym the perfect antagonist for the campaign (after all, who doesn't want to throw their hands up and just sit on a couch rather than venture to the gym?).

The push, which will run through the fall, with media handled by Havas, eschews a target demo, he says, instead favouring the psychographic profile of those who are super dedicated to their training efforts.

Eisentraut adds that while, in the U.S., campaigns have heavily featured baseball athletes, an NHL star made more sense for the Canadian market.

A number of shorter videos and stills were also captures to utilize in stores and on social channels in partnership with Sport Chek.

The campaign is one of the loudest Canadian-specific pushes, and follows more recent work from the brand promoting its limited edition shoe (by giving them to the entire village of Canada in Kansas, so it could legally claim everyone in Canada was wearing it).