Vancouver Mural Festival's blank canvas brand
Vancouver's 123w created a typeface for the festival that adapts to any space it occupies and can be used as a canvas by artists.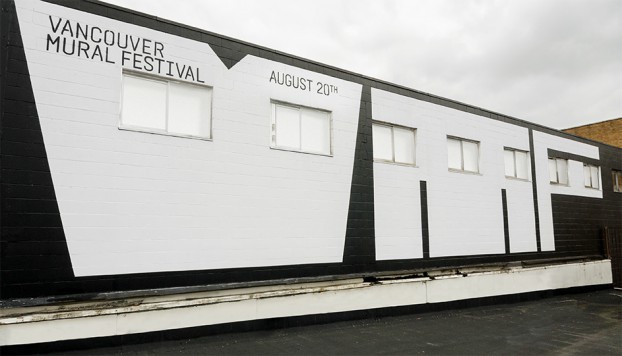 Tomorrow is the first Vancouver Mural Festival, where artists from the city and around the world have been invited to create brand new murals in more than 35 public spaces.
The artwork is expected to be seen by more than 100,000 people who will take to the streets for walking tours, outdoor performances and other community events.
To launch the festival, it enlisted Vancouver's 123w to create a brand identity that not only promoted and drove awareness for the festival, but reflected its goal of using art to transform the spaces around us.
The brand identity is built around a custom typeface that was developed with adaptability in mind. The characters in the logo can be stretched, shrunk and moved around to take up the entirety of the space it's occupying – much like a mural would.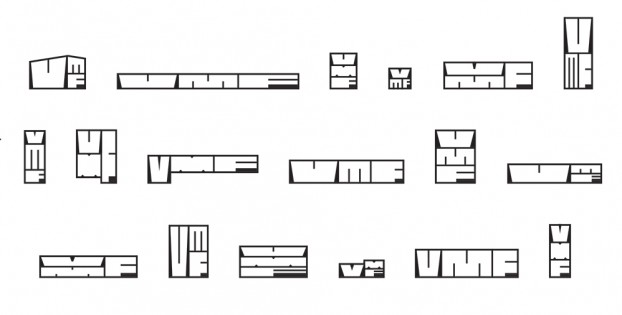 The black and white logo has been applied to a number of outdoor posters, t-shirts and digital ads, all of which have utilized the logo to fit the space in a different way.
A version of the logo painted on the side of a well-known Vancouver building (seen above) was kept as a blank canvas to drive awareness for the festival, but earlier this week, artists arrived to "fill in" the logo with their own work.
A traditional rotating tri-board was also utilized, "populating" the logo with a new piece of artwork every time it turned.