Mount Pleasant Group's survival strategy
The funeral service's cheeky new campaign is all about why it doesn't want us to die (yet).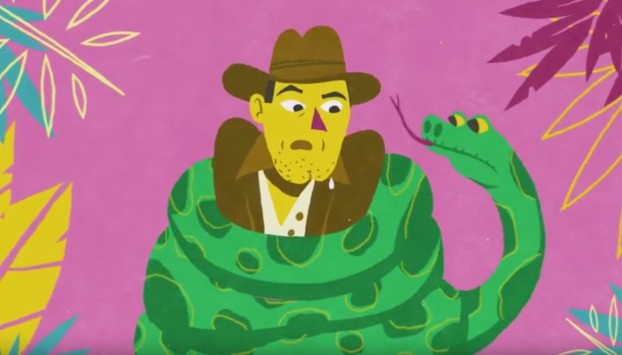 It might seem counter-intuitive for a funeral service provider to focus on living longer, but that's just the idea behind a new campaign for Mount Pleasant Group.

Led by Toronto's Union, the cemetery and funeral services provider has launched "Not Yet," a lead generation campaign focused entirely on survival.

The campaign is centred on a series of comedic videos around survival tactics, from the practical (how to save yourself from choking) to the, shall we say, niche (how to escape from an anaconda).

The videos are housed on a "Not Yet" microsite that also includes tidbits about deaths in Canada each year (more than 40 people die in bathtubs each year), funeral pre-planning and a contact form to learn more about Mount Pleasant and its offerings.

Still, the message is that Mount Pleasant doesn't want you to actually die yet and that "The more you live, the more you leave to remember."

The unique approach is aimed at helping Mount Pleasant Group stand out in a competitive category, but one that typically focuses on basic direct marketing for the most part, says Subtej Nijjar, president, strategic leader and partner at Union.

Funeral planning can be a taboo subject for people and the idea was to use humour and create a bit of tension between survival and planning for one's death, adds Glen D'Souza, ACD at the shop.

Unlike Union's previous "Quitbit" campaign for Mount Pleasant, which focused on the millennial demographic, this year's campaign is targeted to the 55-plus crowd, many of whom think about mortgages and retirement but may not be considering funeral pre-planning just yet.

The campaign has launched with six videos, with another four to roll out later this year. Union partnered with Toronto's Tendril on the animation. The campaign is being supported across digital, and includes banners, takeovers and native advertising, with Union handling media as well as creative.