Rethink, Lg2, Jam3 land on Clio shortlist
The three agencies picked up nine nominations for this year's awards.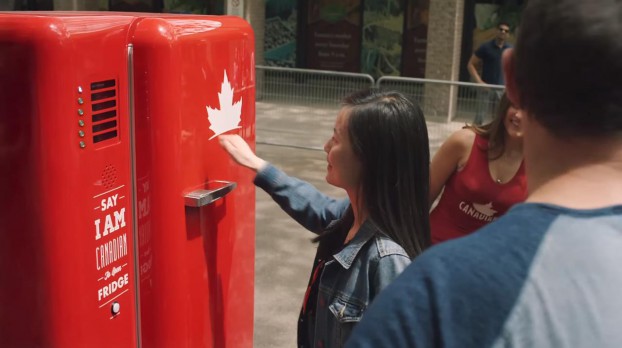 Three Canadian agencies have collectively picked up nine shortlist mentions at this year's Clio Awards.
Leading Canadian agencies in shortlist mentions was Rethink, with two nominations each for its "#TheReal10″ campaign for the American Association of University Women (AAUW) and the "Global Beer Fridge" for Molson Canadian.
Lg2 picked up three nominations for the most recent execution of its "A Bit Bitter" campaign for Farnham Ale & Lager (seen below).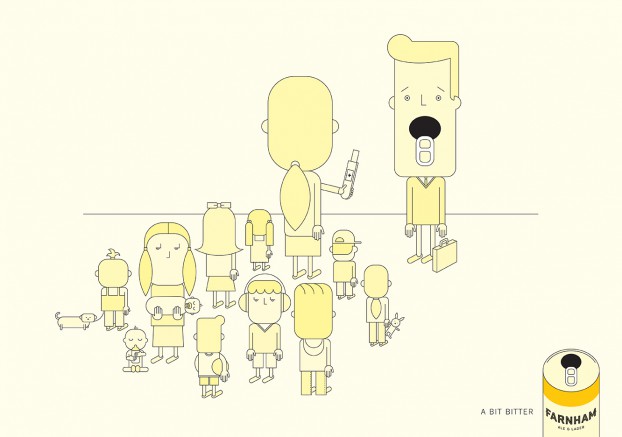 Jam3′s campaign for the 2015 MTV VMAs – which won multiple awards at Cannes and One Show this year – also got a pair of nominations.
Though led by L.A.-based CAA Marketing, Canadian outwear brand Canada Goose was on the shortlist in Branded Entertainment for "Out There."
This year's Clio judges include Nellie Kim, VP and CD at Lg2, on the Film jury; Barry Quinn, CCO at Juniper Park\TBWA on the Brand Design jury; and Andrew Simon, CCO at Edelman Canada, on the PR jury.
The 2016 Clios will be awarded in September at a gala in New York, where the Clio Music and fashion-focused Clio Image awards will also be given out. Below are the Canadian agency shortlist mentions in their respective award categories.
Rethink (4)
Molson Canadian, "Global Beer Fridge": Engagement/Experiential, Innovation
AAUW, "#TheReal10″: Engagement/Experiential, Social Media
Lg2 (3)
Farnham Ale & Lager, "Transvestite (A Bit Bitter)": Out-of-home, Print
Farnham Ale & LAger, "Pregnancy Test (A Bit Bitter)": Print
Jam3 (2)
MTV, "MTV VMA Green Screens": Branded Entertainment, Social Media