Retail growth stays 'warm' in Q2
As sales cool slightly, analyst Ed Strapagiel says the outlook for the rest of the year is "good, but not great."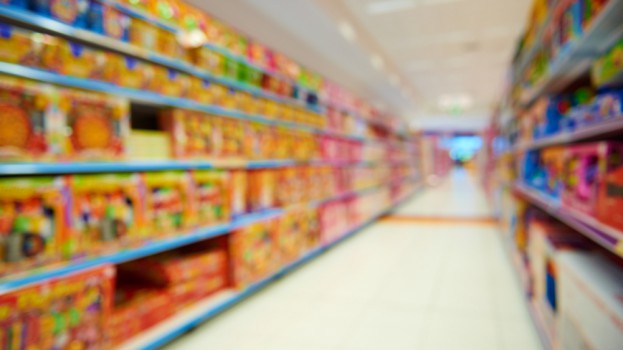 Retail analyst Ed Strapagiel's latest Canadian sales report shows that growth is still warm after a hot start to the year, with overall retail sales growing by 3.6% for the second quarter of 2016.
While that growth is less than the 5.6% seen in Q1 of 2016, it is still larger than in any quarter of 2015. Strapagiel points out that the sales surge in Q1 was an anomaly, and it is unsurprising that sales are "cooling off" to more modest levels. He describes the outlook for the rest of the year as "good, but not great."
Food and drug sales grew by 2.7% in Q2, largely helped by a 5% increase in beer, wine and liquor stores and a 7.7% increase at health and personal care stores, which are seeing 8% growth so far this year – the category's best first-half sales increase since 2007.
Those sectors are boosting flat sales at supermarkets and grocery stores, which saw only a 0.2% increase in sales in Q2 and 0.7% increase for the year-to-date, while specialty food store sales dropped 2.9% in the quarter and are only up 0.3% for the year-to-date. Convenience store sales, however, continue to be respectable, posting 2.1% growth in the quarter. Strapagiel points out the trend in grocery is similar to 2015, when sales softened through much of the year before surging in Q1 of 2016.
All product categories in the store merchandise sector posted some level of growth in Q2 (the sector posted 5.4% year-to-date sales growth, up from the 3.9% growth at this time last year) apart from jewelry, luggage and leather goods, which posted a 1.3% decline. While electronics and appliance sales grew by 2.3% last quarter, the category is still posting a slight 0.6% loss for the year-to-date due to a number of losses in previous quarters. Home furnishing stores posted 1.6% growth in Q2, though the furniture and home category as a whole still managed to grow by 4%.
Most other merchandise categories hovered around the 4.5% quarterly average for the sector, but the highest growth was in shoes, at 9.5%, and 11.3% year-to-date.
The automotive sector saw 3.6% sales growth in Q2, with continued drops in gasoline sales balancing out the ongoing strength in vehicle sales. Car dealers saw overall sales growth of 7.2%, with 6.8% in new cars and 13.1% in used cars. While those numbers are still high, they represent slight drops from the growth seen in Q1. New car sales now sit at 10.1% growth for the year-to-date with used car sales at 16.5%.
Gasoline sales continue to drop, posting a 4.4% sales decrease for the quarter, though that is an improvement on the 9.2% loss in Q1. Year-to-date sales decreases in gasoline now sit at 6.7%.
"In general, auto dealer sales are becoming 'less good,' while gasoline station sales are becoming 'less bad,'" Strapagiel says in his report.
Regionally, British Columbia posted the highest growth last quarter at 6.3%, followed by Manitoba at 6.1% and Prince Edward Island at 6%. Alberta was the only province to see a sales decline in Q2, with 1.4%.