Playtex gives girls a level playing field
The new Play On Canada grant looks to give female high school teams the same opportunities as their male classmates.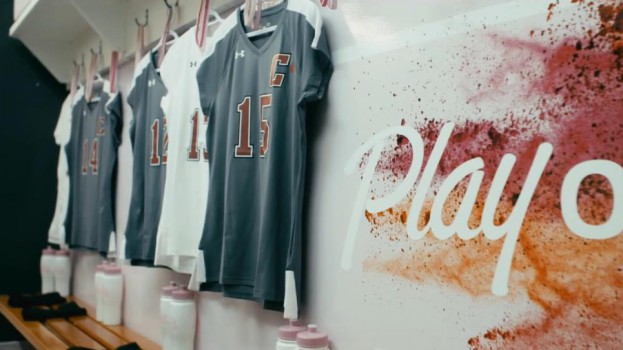 Playtex Sport hopes to give young girls an equal shot when it comes to their athletic goals by launching the Playtex Play On Canada grant. By going to the Play On website between now and Oct. 31, high school teams can apply to receive up to $5,000 of the $50,000 Playtex plans to give out.

Playtex Sport is a line of tampons and feminine hygiene products specifically designed for physical activity and, as such, has always encouraged women and girls to participate in sports through its "Play On" platform. However, earlier this year, Playtex surveyed 700 Canadian women between the ages of 13 and 24, finding that 72% felt they couldn't participate to their full potential in high school sports, with 48% saying boys have more choices and opportunities.

"Playtex Sport is committed to keeping girls in the game. The Playtex Play On Canada Grant program is an extension of that commitment," said Jill MacKinnon, brand manager for Playtex at Edgewell Personal Care, in a press release. "We need to celebrate and encourage Canadian girls who are participating in sports. They should feel like they're getting as much support as their male classmates."

A pair of videos promoting the program show the kinds of things money from the grant could go to by telling the story of two different girls' high school sports teams that Playtex has already helped.

At Charles P. Allen High School in Bedford, Nova Scotia, the brand covered the costs of new running gear for the girls' running club (which didn't receive a great deal of funding, as it wasn't a traditional sports program) and provided transportation to the Lunenburg World Heritage Site 5K Road Race and Muffin Festival. At Cochrane High School in Cochrane, Alberta, the brand surprised the senior girls volleyball team with a renovation of their locker room and brand new uniforms.

While in-store elements are also being utilized, the broader campaign promoting the new grant features a hefty digital component, with a mix of paid and earned media being put behind a 30-second anthem video and content shared across Playtex's social channels. The brand is also encouraging Canadians to continue the conversation about girls playing sports using the "#playonCA" hashtag.

Studio M created the videos, 6Degrees handled in-store, MEC handled media buying, Paradigm is handling PR and social and Real Interactive handled the website development.