Couche-Tard continues to boom
The Canadian convenience giant is approved to acquire 279 Esso locations as its expansion plans barrel on.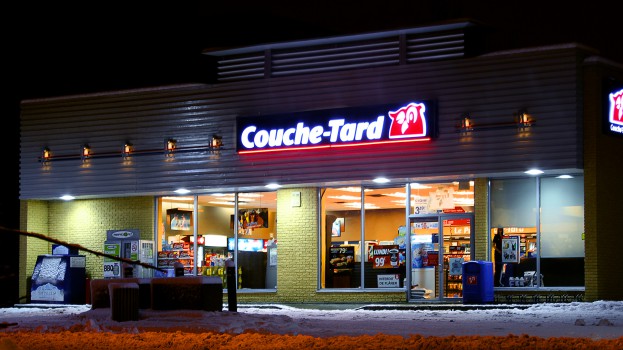 Couche-Tard has received regulatory approval to acquire 279 Esso locations from Imperial Oil, further growing its already massive retail network.

The deal, which was first announced in March, adds 229 locations in Ontario – the majority of which are located in the Greater Toronto Area – and 50 in Quebec – which are either in the Greater Montreal Area or on Montreal's south shore. The acquisition, expected to close in October, will bring Couche-Tard's network in Canada to 1,719 locations.

As part of the Canadian Competition Bureau's review, Couche-Tard will divest itself from one site in Ontario and one in Quebec.

"The sites we are acquiring are a great strategic fit for our business and combine some of the strongest brands in the country," Brian Hannasch, president and CEO of Couche-Tard, said in a press release. "We view this transaction as a transformative acquisition in Canada."

The acquisition is the largest Couche-Tard has made in the Canadian market in recent years, as its expansion-by-acquisition plan has primarily focused on markets elsewhere in North America and in Europe.

Last week, it purchased 53 sites in Louisiana from Cracker Barrel, and the week before that, it acquired Texas-based CST Brands and all of its 2,000 retail locations in the Southwestern U.S., New York and Eastern Canada (though some of those locations will be sold to Parkland Fuel Corporation, following regulatory approval of the deal).

In December, it acquired Topaz, Ireland's leading fuel and convenience retailer. Other recent acquisitions have given or improved Couche-Tard's presence in Mexico, Estonia and Denmark.

The company's first quarter fiscal results released last week showed an adjusted net earnings of $328 million, up 11.9% year-over-year. While same store merchandise revenue was up 2.4% in the U.S. and 4.9% in Europe, the growth was a more modest 0.9% in Canada.

Nearly a year ago, Couche-Tard announced it would be phasing out the Mac's brand and adopting Circle K as a global brand across its network. The branding has been adopted at newly acquired locations in the U.S. and Europe throughout 2016, with the changeover coming to Canadian locations beginning in 2017.