What vanity metrics really say about performance
Edelman's Catherine Yuile on what "millions of impressions" are actually worth.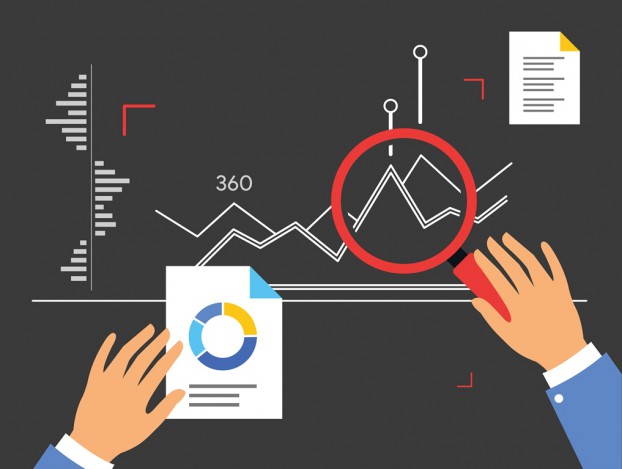 By Catherine Yuile
I get why it happens. In marketing communications, it's all about storytelling, so why wouldn't we want the biggest numbers to lead with?
The Cannes Lions Grand Prix winner for PR this year touted it had "1.8 billion in reach," which means approximately one out of four people in the world saw it! But even more impressive was the campaign's impact as it helped reignite their brand and achieve their best financial results in 23 years!
While earning millions of impressions may sound good, what do they really mean? Why are impressions and other vanity metrics in isolation dangerous? And what additional metrics should we be looking at to better gauge our brand's performance?
Vanity metrics are metrics that sound good, but don't have a direct tie to the business. In other words, they are the data points that make us feel good if they go up, but don't help us make decisions. Vanity metrics can be meaningless out of context and include reach, page views, site visitors, and impressions.
Impressions are the potential interaction between an audience and a piece of earned, owned, or paid media content. The potential interaction. The term really describes the biggest possible addressable audience that a piece of given content could have reached. This estimate is based on third party providers' total circulation/audience numbers.  For example, if a publication has a million subscribers, then, automatically, each article is assigned to have a potential million readers. If someone on twitter has a million followers, then each tweet would be assigned to have a million (potential) impressions, despite the fact that, with Twitter's algorithm, perhaps as little as 1 to 2% of their followers will actually ever see that individual tweet. In other words, actual impressions are vastly overstated in most cases, yet how often have you seen the word "potential" or "estimate" used when citing impression numbers?
Using vanity metrics without constructing a comprehensive measurement plan is dangerous for your business as vanity metrics alone can lead decisions astray.
For example, say you are looking at your brand's share of voice without the added context of sentiment analysis – it is possible that your brand has the biggest share of voice because your consumers are unhappy and are actually vocal detractors online. Or a team that wanted to grow the number of average page views per session, but didn't realize that this growing number represented visitors spending a lot of time on a lot of pages, because they couldn't actually find what they were looking for. You see where I'm going.
And then there's the bad practice of picking metrics and setting benchmarks after the fact, or what my colleague calls drawing the bulls-eye after you've fired.
As the world of marketing communications is changing, so should our measurement plans. Today, many campaigns are no longer tasked with getting the biggest reach, but instead are focused on driving an authentic relationship and response with a specific target audience. We are seeing influencers and brand advocates becoming more important elements of plans, but are they even being measured?
What we really need to do is go deeper than impressions into engagement and impact. Just because someone had the potential to be exposed to a piece of content doesn't mean they will notice it, engage with it, or be influenced in their opinion or to take action by it. To measure this impact, we first need to understand what the intent of the communication is – to pique interest, drive conversion, build trust, commitment, etc. The metrics chosen should ultimately address how the content and communication moved the audience toward an objective that helps advance the business. Metrics will and should vary by industry, business, and key objectives.
The best metrics should be data agnostic and include both qualitative and quantitative methodologies, as well as span secondary and primary research sources. In measurement planning, you should start with mapping out a strategic framework of how to define and measure communication efforts on owned, earned, and paid media, tying it back to overall business and communication objectives. The goal is to provide information that is missing, without which a decision cannot be made. Don't count outputs, instead seek to quantify outcomes.
The Barcelona Principles, developed in 2010 and updated last year, provide a great starting point reference, outlining seven key principles for how you should consider approaching measurement for your communication programs.
Some key questions to consider in designing the right measurement plan for your brand include:
What are we hoping to achieve – what do we want to change?
How are we going to achieve these business/communications objectives?
Which key performance indicators (KPIs) will help assess performance of brand's communications' efforts?
Agencies are often asked for a measurement POV in RFPs and proposals, yet when it comes time to execute, the client's budget priority zeroes in on the actual execution, with the measurement plan more often than not dropping by the wayside. Yet, it's been proven that investing in a robust measurement plan to evaluate marketing communication efforts will reap many benefits and return.
Using the right metrics provides brands with an accurate assessment of the success of their efforts. With an accurate assessment of the brand's efforts, marketers can identify what is moving the needle, versus what isn't, and why. It is only with that understanding that we can take the steps to fix and optimize our programs, thereby helping marketers make better decisions and spend their money more wisely.
At the end of the day, vanity metrics can be as big and fluffy as you want them to be, and while they may make you look good to your stakeholders in the short-term, they are not truly actionable. Because if the bottom line isn't changing, then why do all those impressions even matter?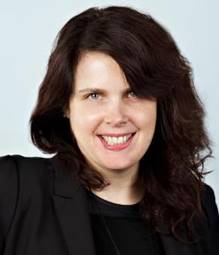 Catherine is the SVP of insights and analytics at Edelman Canada.

Featured image via Shutterstock