Pennzoil braves the cold
The brand visits a Canadian tundra to show how its oil can handle the country's tough winters.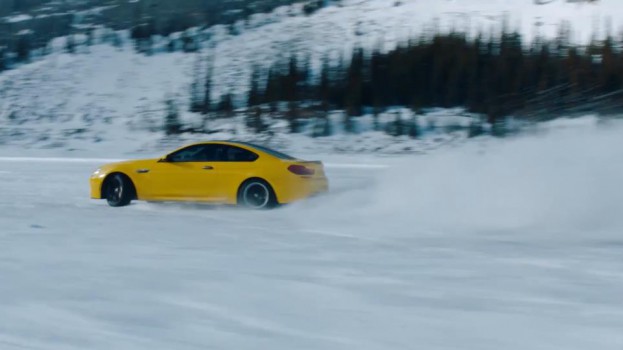 Pennzoil recently put its synthetic, Pure Plus motor oil to the test in an environment most Canadians can relate to.

The latest addition to the brand's "#Joyride" series of short films shows a BMW M6 Coupe driving through a snowy tundra of the Kananaskis Mountain Range west of Calgary and south of Banff. After trekking through the mountains to reach Pennzoil's "Cold Temperature Testing Facility," the driver takes the car across a frozen lake, before cutting across to a snow-covered road most Canadians are all too familiar with.

"Joyride Tundra" is the third and final video in the series, all of which aim to show how Pennzoil helps all kinds of vehicles perform, even in the harshest conditions. The first edition took a Ferrari out on the streets of Barcelona, while the second took a Jeep out in the deserts of Mexico.

This video, which was premiered at an event in Toronto last night, will launch in Canada and the U.S. next week, airing on TV and YouTube, with paid digital, social and search driving people to view the spot.

J. Walter Thompson Atlanta led creative, working with a number of Vancouver-based production agencies, including Lemonade Films, Cycle Media on editing and visual effects shop The Embassy.

The spots are primarily focused on Pennzoil's Pure Plus technology. Launched two years ago, the product lines featuring Pure Plus were derived from natural gas, instead of crude oil like the other synthetic oils in the market. Shanna Simmons, engineer and B2C technical advisor with Pennzoil's parent company Shell, says this gives it better performance in both high and low temperatures.

"But no one wants to see a commercial about the molecular structure of motor oil, so we're trying to better connect with consumers by showing the driving extremes you can put this oil through," Simmons says of the idea behind "Joyride."

"Especially in our Canadian market, cold temperature starts are incredibly important. You don't want it to gel and not start, but once you get on the road, you also want your engine to perform the same way on an extremely cold day as it would during a summer afternoon. Driving to the extreme shows that if it's going to perform like this in these conditions, it'll perform for any vehicle on a cold day."

The campaign also includes a behind-the-scenes video, showing not only how the scenes were shot with professional race car driver and stunt man Rhys Millen, but how Pennzoil's products are able to perform in extreme conditions, featuring the kind of technical product discussions and comparisons consumers might be used to from traditional motor oil ads.

Even though the spot shows off low-temperature performance, going from low to high temperatures is something that is increasingly important to Canadian drivers, part of why the earlier editions of "Joyride" set in warmer climates were also utilized in the Canadian market.

Simmons points out that the engine parts that make a car like the BMW M6 Coupe a "high performance" vehicle – twin turbo-charged engines, director injectors – have begun to find their way into more entry-level and main line vehicles that are more accessible to a broader range of consumers.