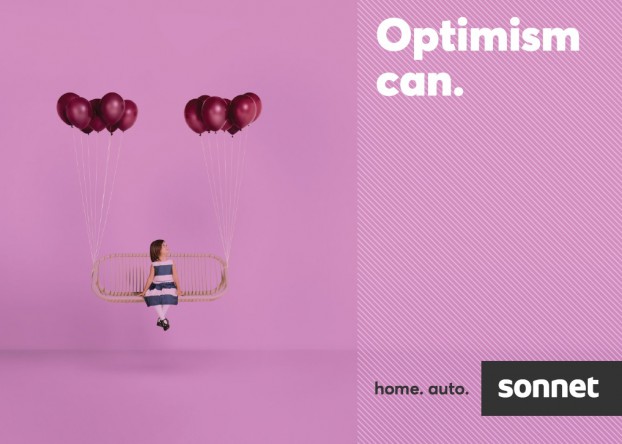 Collisions and fires might be the first things that come to mind when we think about insurance, but a new brand is hoping to stand out with its optimistic approach.
Sonnet Insurance, a new digital home and auto insurance brand introduced this year by Economical Insurance, has debuted a major launch campaign, aiming to familiarize Canadians with its glass half full approach.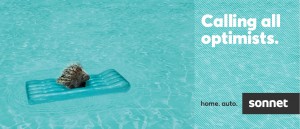 The campaign includes two spots so far, "What's the best that can happen?" and "Journey," narrated by Michael J. Fox and running on broadcast, digital and cinema. Both are centred on the idea of optimism, with a goal of using high-quality filmmaking and storytelling to break through, says John Rocco, Sonnet's VP, marketing. "I think inherently, what's different in this campaign is the level of craft that is in it," he says.
Six more spots will launch later this year and into next. Each will be different in their approach and handled by different directors, but anchored in the same message of optimism, the brand's point of differentiation among other insurers.
Sonnet soft launched with its home insurance offering in the spring, and brought its auto insurance product to market in the past few weeks. Its general target is Canadians between 25 and 54, with a sweet spot of millennials and mature millennials who are comfortable making transactions online and through mobile.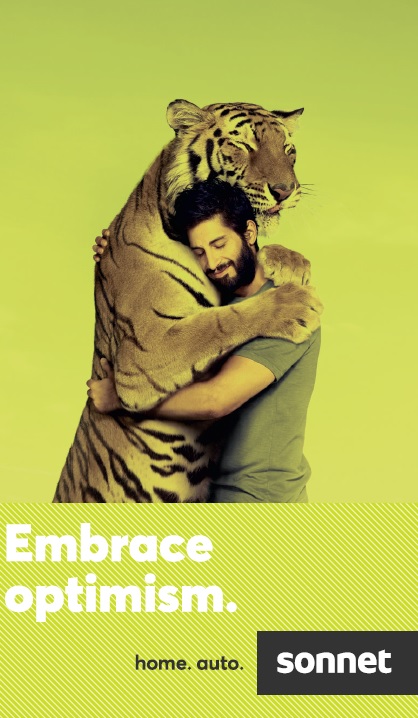 The brand's research revealed that when it comes to buying insurance, 56% of the drivers are actually emotional, Rocco says.
Most players in the industry focus on rational drivers like price in their marketing, but Sonnet wanted to address the white space in insurance around emotional connection, Rocco says. Optimism was the logical truth to centre on, since insurance purchases often come at inherently positive moments (like buying a new home or car), he says.
The national launch campaign, running in English and French, also includes a major OOH buy that will include transit dominations and placement at what Rocco says are marquee locations, along with digital, social and programmatic buys.
Like the film portion, the craft around its OOH creative was also meant to be at a higher level, with the brand using photographer Vincent Dixon to capture moments in its creative, rather than using stock photography, Rocco says.
Aside from mass advertising, sponsorships and experiential executions are key to Sonnet's strategy, including sponsoring the World Cup of Hockey, Toronto Blue Jays and Jays Care Foundation, Starlight Children's Foundation and NHL Players' Association.
The idea is to use its sponsorships and experiential activations to build a connection with the target and enhance its message of optimism. "Nothing says optimism like music or a sports team," he says. For example, at The Osheaga Music and Arts Festival in July, the brand set up a pair of giant rose-coloured glasses.
Sonnet's strategic and creative AOR Johannes Leonardo, based in New York, led the campaign, with OMD in Toronto on media, KBS on French creative and execution, Argyle Public Relationships on PR. It's also working with Toronto's Community on experiential marketing and sponsorships and Brooklyn's Carrot Creative on social media strategy and content.