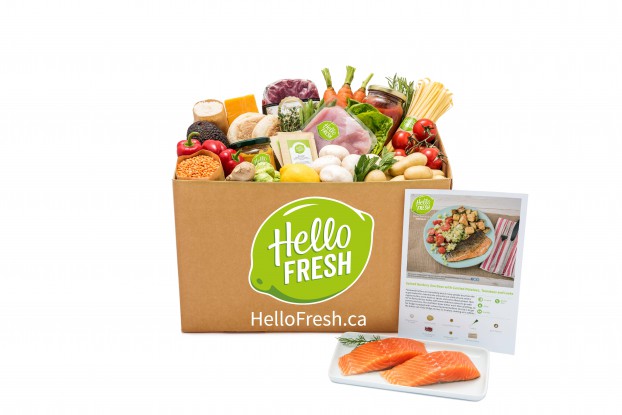 This article appears in the October 2016 issue of strategy.
It's the end of a long day. The commute was rough, you're exhausted. And now you have to add the task of deciding what to make for dinner to your already full plate.
Just a few years ago, this could have been the opening scene of a TV spot for pizza delivery or a quick-prep frozen meal, the saviours of the average Canadian's dinner hour.
But today, that worn out consumer might be inspired enough to whip up an Argentine-spiced steak or avocado and black bean tostadas – and still have the convenience of delivery. That's thanks in part to subscription meal kits: boxes containing recipes and the exact portion of ingredients needed to prepare several meals, delivered right to a customer's door on a weekly or semi-weekly basis.
Chicago-based research firm Technomic estimates global revenue from meal kits will grow from $1 billion in 2015 to $10 billion by 2020. The category has been expanding rapidly worldwide and picking up in Canada for the past few years.
This summer alone, Berlin-based HelloFresh entered the Canadian market (with an initial focus on Ontario) and Toronto's Chef's Plate announced it would expand delivery to more markets nationally. A slew of regional and niche players are also delivering options to consumers hungry for both variety and convenience. Eliminating the need to plan, shop, and prep – while still having a more foodie experience than 30-minutes-or-less pizza delivery – is a major draw for both millennials learning to cook and Gen Xers busy with kids.
Convenience is the number one driver when it comes to consumer behaviour around food, and the easier a company makes things, the more consumers will respond, says Robert Carter, executive director of foodservice at NPD Group. Research from that firm suggests 75% of meals prepared in Canadian homes are made in 15 minutes or less, while a recent survey by food magazine Ricardo and Leger Marketing found that 65% of households make their dinnertime decisions the same day, usually between 4 p.m. and 5 p.m.
Most shoppers prepare dinner at home five times per week, but among those who don't often cook, many cite being too busy, while others say they're just not good at it, according to BrandSpark's 2016 Canadian Shopper Study. That same report found that roughly half of shoppers would like to make fewer trips to the supermarket. Canada is moving from the early adoption phase to becoming more mainstream when it comes to meal kit use, Carter says, but it's still an underdeveloped category with the opportunity for very dramatic growth over the next several years, especially as the millennial demographic ages. Those younger consumers and their embrace of delivery apps are helping the category grow.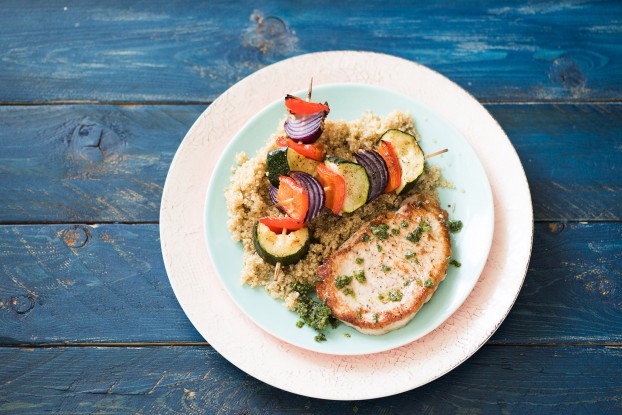 Since launching in 2014, Chef's Plate has seen demand from busy families, prompting it to create a family meal box in addition to its core product for two-person servings, says Jamie Shea, the company's co-founder. Its customer base is mainly in their late-20s to early-40s.
"In a nutshell, these kits are really designed to make people's lives easier," he says, adding that primetime cooking shows have led to people wanting to be more adventurous with food.
"They're also meant for people who enjoy cooking but don't always have the time or energy to find new recipes and shop for ingredients."
As of August, Chef's Plate was delivering more than 100,000 meals per month and was seeing double-digit growth week over week. When it expanded to Western Canada in June, it grew the same amount in a few weeks as it had over several months in Ontario, which Shea says is just one indication of the category's strength.
Roughly 50% of Chef's Plate's growth is currently being driven through referral programs. That's not surprising, given how similar mobile and e-commerce-driven companies have grown (Uber, for example, grew rapidly from two-sided referrals), Shea points out.
Like Chef's Plate, HelloFresh (which launched in Canada in June with an initial focus on the Ontario market) has been relying heavily on word-of-mouth. The brand has used more mass advertising in other markets, a strategy that could hit here at some point as HelloFresh expands, says Ian Brooks, managing director for HelloFresh Canada.
The company's model aims to make cooking as basic as possible, finishing tasks like chopping onions or julienning carrots to save time for busy demos like young professionals and those with young families, he says.
Globally, HelloFresh ships roughly eight million meals per month in nine countries (it doesn't break out numbers specifically by region, but uptake here so far has been strong, Brooks says). Food delivery, including through apps like JustEat or Uber Eats, as well as meal kits, are still fast-growing areas in Canada's foodservice market, Carter says.
Delivery options driven through better tech have prompted customers to sit at home instead of going out, particularly during the supper hour. "It's definitely taking share from the traditional restaurant model," he says.
But why would consumers turn to meal kits over continuing to rely on easy delivery from restaurants? Depending on the service, per-serving prices can range from $8 to $15, on par with many fast food meals. Consumers, though, crave what they perceive to be healthier options, Carter says. And customizing and preparing a dish contributes to that healthy perception.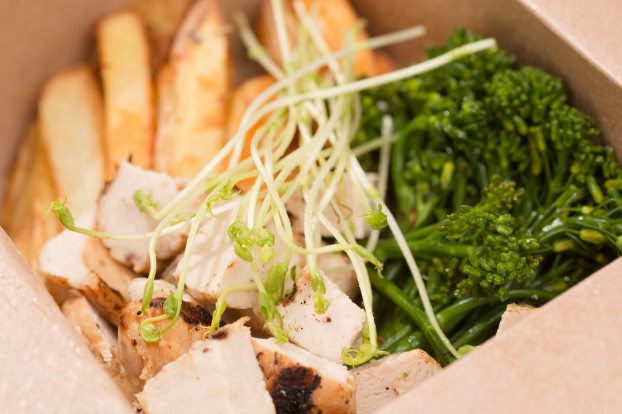 Toronto-based Athletes Kitchen, which launched in late 2015, also aims to tackle the meal planning question but with a goal of servicing an even more health-conscious crowd. It has seen an upswing among extremely busy urban professionals who still have specific, ambitious goals when it comes to eating well, says CEO Oscar Naziri.
Along with delivering ready-made meals based around specific health goals and dietary preferences, such as gluten-free options, it has opened a bricks-and-mortar retail location in Toronto's Liberty Village.
It's also in talks with some grocery stores and fitness centres to have its products sold there, though Naziri says it would only partner with stores in line with its health-centred brand (such as Whole Foods). Outside of the ingredient-and-recipe delivery services are fully-prepared meals from subscription companies. These are going up directly against traditional and quick-service restaurants, as well as home meal replacement (HMR) in the grocery category, an area that hovered around $2.3 billion in annual sales in 2014, according to NPD Group.
Chowdy, a Toronto startup founded in September 2014, provides ready-made meals, mainly to busy, downtown millennials. Its model is actually not focused on delivery but instead uses four locations as pickup points for a week's worth of prepared meals that customers can choose ahead of time.
It's aiming to be an affordable alternative to fast food and food court meals, while removing the "what to eat" question from busy consumers' schedules. In its first year, Chowdy grew its revenue to $1 million.
Despite the disruption, the potential growth of the meal delivery category could still spell opportunity for traditional restaurants and grocers.
In the U.S., grocers have already expressed an interest in jumping on the trend. Whole Foods is planning to get into the category, while Kroger has reportedly said it's open to creating its own service or partnering with an existing one. Amazon is also set to introduce meal kits this fall.
Meanwhile, San Francisco-based startup Handpick partners with retailers to offer meal kits using products in their stores, aimed to provide the kits at lower prices than similar, competing companies.
Brand partnerships haven't been out of the question, either. Chef's Plate, for example, recently teamed up with All-Bran Canada, creating a specific recipe using the product and a video featuring the dish made by celebrity chef Elizabeth Falkner. In the U.S. last year, Men's Health partnered with meal kit company Chef'd to create branded meals curated by the magazine.
Time Inc.'s Real Simple and Cooking Light have also curated recipes for Plated, while Martha Stewart has partnered with delivery co Marley Spoon to develop recipes. Carter says that over the next two years, it's likely that the major grocery chains in Canada will capitalize more on the meal delivery trend by offering more customized, digital ordering.
Grocers are already investing in HMR offerings, merchandising ingredients and recipes together to make planning easier, says Jason Dubroy, VP, managing director at shopper marketing agency TracyLocke Canada. Longo's, for example, already offers "Fresh Meals Made Easy," or kits that include ingredients for various cuisines like Italian and Thai. CPG companies have also created their own meal solutions, such as Campbell's Soup Kits, to address the prep and planning challenge.
But the proliferation of click-and-collect programs could mean more meal kits from grocery retailers, he says. The key will be packaging the right content that consumers want at an acceptable price point. The vendor side, including big CPG companies, would undoubtedly like to get on board too, but just how remains to be seen, as retailers may want to keep their kits under their own brand, Dubroy says.
In Canada, supply chain issues remain a challenge and large retail players would have to decide whether to take meal kit offerings national (whereas the niche meal kit-only providers are often very regional). Grocery delivery apps, like Urbery, which essentially do consumers' shopping for them, are another category eyeing the space, he says. Delivery app Instabuggy, for example, recently began delivering ready-made meals through a partnership with Toronto's Summerhill Market.
Grocers could also look to tier their meals according to banner, with discount retailers offering kits at a lower price point without the need for a dedicated HMR department, says Joel Gregoire, senior analyst, food and drink at Mintel. Higher-end banners, meanwhile, could focus on higher quality food like better cuts of meat, as well as exotic ingredients to get consumers outside their comfort zone. High-end banners Pusateri's and McEwan's both already offer personal shopper and delivery services.
Retailers also shouldn't limit themselves to just dinner, and Gregoire says to look for offerings around lunchtime and snack prep, which are also areas where consumers are looking for healthier new ideas and convenient solutions. Regardless of how it's done, as omnichannel strategies become imperative, Canadians' taste for convenience is likely one that will continue to be indulged by restaurants and grocers alike.