Dairy Farmers take on beverage marketing
In a new parody campaign, the association has fun with the methods for introducing and selling new products.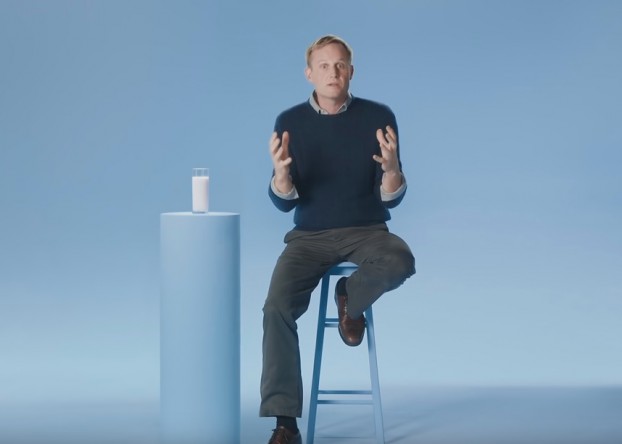 Scotch has the tumbler. Brandy has the snifter. Yerba mate tea has the gourd. And now milk has… the milk glass.

The Dairy Farmers of Canada has launched a new parody campaign this week claiming it's discovered the latest innovation in milk drinking. Competing in the crowded beverage category that sees new products constantly introduced, the campaign pokes fun at the marketing used to create the impression of some essential new innovation.

"The Milk Glass" parodies the typical product launch, overstating the case for the milk glass as a designated drinking vessel. The campaign's website, Themilkglass.ca, features an online film and a playful breakdown of the new product.

"We went full circle," one section headline reads, beside an overhead image of a glass of milk. "The cornerless design leaves nothing to be desired. And everything to the imagination. This unpatented technology helps reduce grip-and-lift fatigue. Proof that cornerless is more."

Another section praises its "unique closed bottom design" that prevents milk from escaping out the bottom, while a 360-degree rotate function offers the complete picture of the glass, revealing little.

The campaign by DDB Canada also includes television, pre-roll, OOH and social posts driving to the website. Mirum developed the website and Initiative is managing the media buy.

Dairy Farmers of Canada director of marketing and retail, Victoria Cruz, said milk is often overlooked among the "overwhelming" number of beverage choices.

"The campaign aims to get Canadian adults to appreciate milk again, by reminding them of the pleasure and taste of enjoying a glass of milk," she said in a release.