Stanfield's returns to marketing
It's been years since the underwear brand went mass, but now it's back and with a younger audience bent.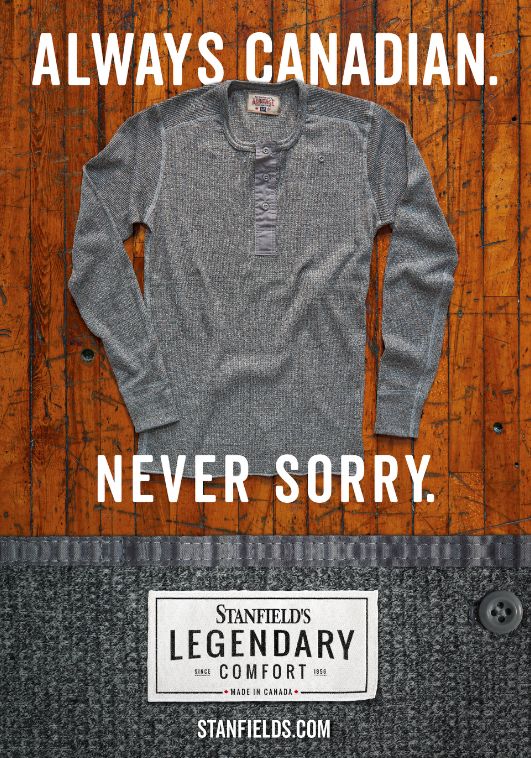 Canadian clothing company Stanfield's has returned to marketing with its first mass campaign in years.
Peter Porteous, SVP sales and marketing, Stanfield's, says it was business dynamics that kept marketing on the back burner for the underwear, base layer and clothing manufacturer.
"Clearly we are at the point now where we understand the importance of investing and we're doing it," he says. "The biggest takeaway from our end is that we are back supporting the brand."
The primary goal of the new campaign, which it executed with Extreme Group, is awareness. The secondary driver is

reaching a younger consumer. Historically, Stanfield's has resonated most with Canadians that are 50 and over, but it would like to increase its appeal with the 35-plus set.

Digital and OOH creative in the campaign celebrates the long Canadian history of the brand, with copy like "Always Canadian. Never sorry." and "160 years old never felt better."

The campaign includes digital videos and targeted OOH in Toronto and Vancouver, where the majority of Stanfield's retail partners are located, says Porteous. Digital videos were shot in Stanfield's Truro, NS factory and feature real employees and letters that have been sent into the company.

Creative will be in market through the end of 2016, with the goal of continuing to support the messaging through 2017, says Porteous.