Up to the Minute: DentsuBos' newest client
Plus: The ACA's new board members, free feedback from CASSIES judges and more news you may have missed.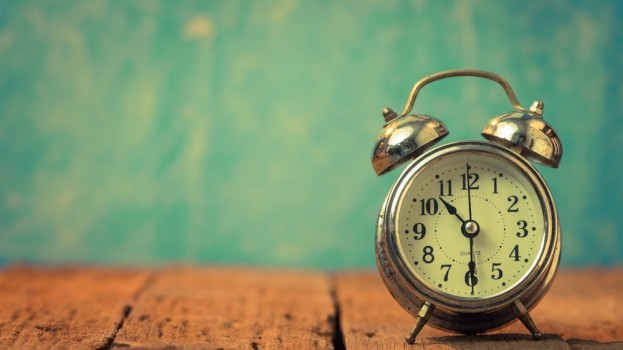 Hires, promotions and other news
The Association of Canadian Advertisers (ACA) has announced new additions to its board for 2016 to 2018. New executives joining the board include Daniel Alter, senior marketing director at Unilever; Tracey Cooke, VP, communication and marketing excellence at Nestlé; Jennifer Davidson, VP marketing communications at CIBC; Jamie Humphries, director of marketing at Toyota Canada; Simone Lumsden, VP customer relationship marketing and engagement at Telus; and Steve Silverstone, EVP marketing at Boston Pizza.
Meanwhile, returning members to the board include Patrick Dickinson, chair, SVP marketing and brand strategy at Hudson's Bay Company; Doug Milne, vice chair and treasurer, VP marketing communications at TD; Stéphane Bérubé, CMO at L'Oréal Canada; Moya Brown, VP marketing at Campbell Company of Canada; D'Arcy Finley, VP marketing at Maple Leaf Foods; Kathryn Matheson, VP brand marketing at Pepsico Foods Canada; Kyle Norrington, VP marketing at Labatt Breweries of Canada; and Ronald S. Lund, president and CEO of the ACA.
Hill + Knowlton Strategies has announced its Americas president and CEO Michael Coates will be taking on the global vice chairman role, focusing on strategic clients and new business growth in Canada before retiring next year. Effective immediately, Goldy Hyder, Claudia Gioia and Beth Balsam, CEOs of Canada, Latin America and the U.S. respectively, will report directly to Jack Martin, global chairman and CEO.
Vancouver underwear company MyPakage has named Jim Bailey as its VP of sales and marketing, to help facilitate the brand's global expansion. Bailey was most recently CMO at Merrell Footwear and Apparel and has held roles at Blue Goose Pure Foods, Red Bull and Sid Lee.
Nurun Canada has announced that Christian Ayotte is the new general manager of its Montreal office. He was previously EVP of client services at the shop, which he returned to last June after working as director of digital communications at Telus and VP, digital at Havas between 2013 and 2016.
The Institute of Communications Agencies (ICA) has launched a complimentary feedback service for CASSIES entries. Following the announcement of the awards shortlist for 2017 later this month, CASSIES' Feedback Reports will be issued to agencies whose cases did not qualify for one of the awards. Each report will include anonymized scores and comments from the judges who reviewed the case, along with a top-line critique from CASSIES judging coordinator, John Bradley. An additional, in-depth critique of individual cases will also be available as an add-on service for a fee of $300+HST.
The One Club and Art Directors Club (ADC) have merged to form The One Club for Creativity. The new entity will serve as the umbrella organization for The One Show, ADC Annual Awards, Young Guns and their respective Halls of Fame, education and diversity programs.
New business
Travel Alberta has chosen DentsuBos to lead its marketing activities in Asian markets, including China, Japan and South Korea. "With increasingly more visitors coming to Alberta from Asia, Travel Alberta was seeking a global agency partner with expertise in targeting Asian markets who can support and deliver on their growth strategy to achieve $10 billion in tourism revenues by 2020," according to a press release from DentsuBos, which will partner with their network agencies ICUC and Cardinal Path to serve the new client.
Toronto's Liquid Communications has been named the PR agency of record for luxury online retailer Forty-Eight 10, which is new to the market. The agency is tasked with leading a comprehensive communications plan, including media relations, influencer campaigns, strategic partnerships and consumer and media events.
Media
WPP's TenthAvenue has announced the launch of Bookmark Content and Communications, a merger between Spafax Content Marketing Americas and Forward Worldwide. The combined entity will offer content marketing services such as content strategy, editorial and video production along with adding CRM, data-driven solutions, mobile strategy, PR, media relations and event management.
Postmedia has reorganized its executive team, with Paula Festas promoted to chief revenue officer and Andrew MacLeod taking on the role of COO. The company also completed the recapitalization transaction that was first announced in August. As part of a court-approved decrease, Postmedia has removed $307 million in debt and reduced its annual cash interest expense by approximately $50 million. Prior to this restructuring, Postmedia owed approximately $648 million to debt holders.
Bell Media has officially launched Gusto, its new food and lifestyle speciality brand, primarily targeting women 25 to 54. Stuart Garvie, president at Bell Media sales, told Media in Canada that the addition of Gusto adds more lifestyle to the company's offering, an area he said was a little light prior to the deal.