Fido's generous birthday
The telco brand centres its 20th anniversary on gifting urban millennials and longtime customers.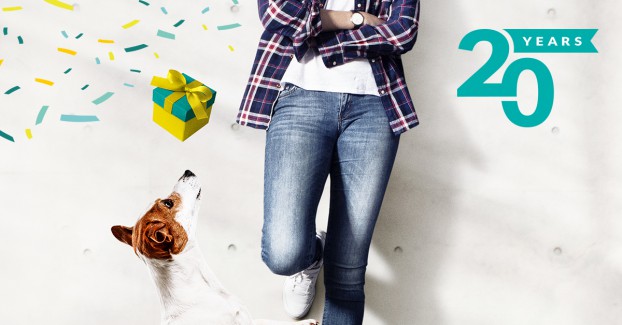 Telco brand Fido is celebrating its second decade with a new campaign centred on providing gifts to its customers, as it continues its strategy dedicated to millennials and becoming a lifestyle brand.

On Sunday, the brand launched its "#Fido20″ campaign, which includes a TV spot, digital, social, print, OOH and radio, centred on its main promotion of providing 1GB of free data over two months (500MB per month) to Fido customers.

Beginning later this month and through the end of the year, the brand will be doing activations and gifting consumers across the country (as an urban brand, its major customer bases are in the Greater Toronto Area, Montreal and Vancouver).

Then, closer to its anniversary date in late November, it will be providing personalized gifts to about 1,000 customers it has identified as being with Fido since the beginning, creating social content around those gifts in particular.

The campaign is a key part of Fido's strategy in the last quarter of the year, particularly important for the telco industry, when people are buying phones at Black Friday and Christmas, says Nancy Audette, vice president, Fido Wireless.

The campaign is also planting the seeds for more changes to come to its brand platform in 2017, positioning Fido as more of a millennial-focused lifestyle brand, as opposed to being value- and accessibility-oriented, as it was before (when it launched in 1996, it was the first to "democratize" access to cell phones and focus on B2C marketing, says Florent Bayle-Labouré, vice president of brand for Fido).

The change actually began roughly 18 months ago, as Fido and its parent company, Rogers Communications, began to look at how to differentiate the brand from its own offering (following its acquisition by Rogers in 2008, Fido was especially affordability oriented), he says.

As a result, the Fido brand became separated from Rogers, with most of its team now located in Montreal – where it was founded – to help it be differentiated and separated from the Rogers brand.

Now, Fido dedicates at least 30% to 40% of its budget to digital advertising to reach millennials. It's also become more lifestyle-oriented, launching partnerships with Spotify and Vice to reach that demo. For example, it's had offers providing six months of free Spotify access and sponsored Daily Vice, a mobile video show featuring news and culture stories.

The 20th anniversary push is among the first few campaigns from Taxi, which won the Fido business earlier this year. Previously, the brand worked with DentsuBos for its entire history. As it moved into repositioning, the brand required fresh eyes, which prompted the competitive pitch for a new creative shop, Bayle-Labouré says.

Fido handles media both internally and with OMD.