SickKids dials up the intensity
A new brand platform skews to a new audience while sticking with an emotive stance.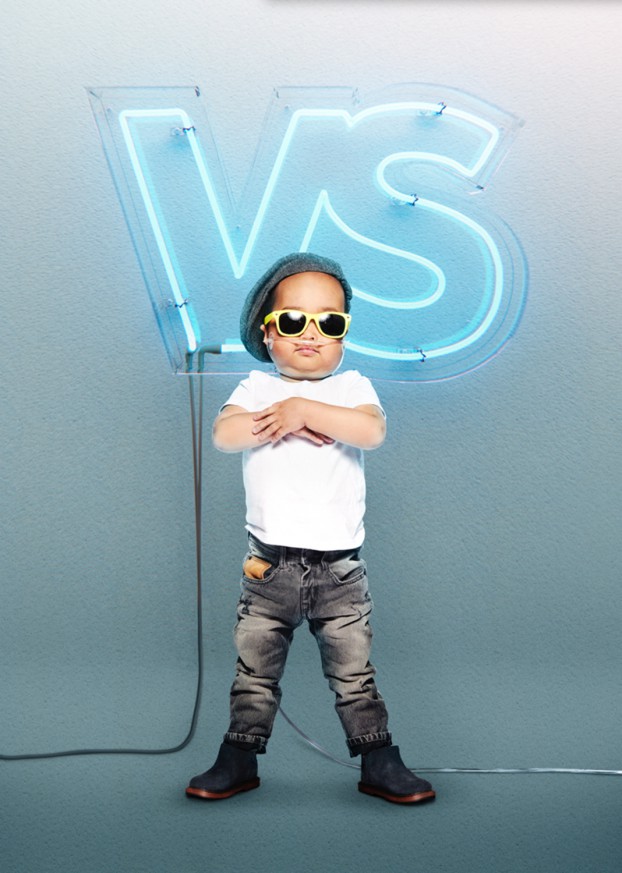 SickKids has gone bold with its new brand platform, shifting its tone to talk about patients' stories and hoping to reach new audiences during the peak donation season.
The new platform – "SickKids VS. the greatest challenges in child health" – is launching with an anthem spot, directed by Mark Zibert, that's more intense in look, feel and tone than the foundation's previous work. The new campaign puts the spotlight on the everyday battles being fought for child health globally at SickKids.
The idea behind the new platform is to dial up aspects of SickKids' work beyond everyday patient care, which people may not know about. The creative also features a neon sign-style "VS" – a nod to the idea of being "always on" and the work at the hospital never really stopping.
"Part of the strategy, working with Cossette, was to introduce a tone of voice that can really capture that dimension of SickKids as an institution on the cutting edge of many different battlefields in child health," says Lori Davison, VP, brand strategy and communications at SickKids Foundation.
As with its previous work, including Cossette's "Life Unpaused" and J. Walter Thompson's prior "Better Tomorrows" campaign, the new "SickKids VS" work features real families who are part of the hospital and foundation's community, but this time on a much bigger scale.
More than 100 SickKids staff members were involved in the filming, along with 50 patient families. The shooting took place in dozens of locations within the hospital and throughout Toronto.
"In some ways, we continue with the intention of bringing a strong, emotional resonance to the work by telling patient stories," Davison says. "It's a different tone but it's still highly emotive and what we've added into the mix now is a feeling of empowerment and a way of telling these stories that makes people want to get up out of their seats and help."
Between now and the end of the year, three other spots, titled "Grace," "Broken Hearts," and "Missing Home," will also debut, though not all of the campaign will be as assertive as the anthem, she says.
The spots will also run on SickKids' social media channels and will be featured on the SickKids website and FundtheFight.ca, supported by Deloitte Digital. The ad campaign is also being supported with print, digital, OOH (including branded streetcars in Toronto) and in cinema, with OMD handling media.
The new brand platform debuts as SickKids is headed into the last few months of the year, when most of its donations come in (its revenue goal for 2016 is $140 million).
Historically, SickKids' core donor base and target is 35 and older, skewing female, but knowing it can't sustain growth with just that demographic, it's now going younger and more male with its strategy, Davidson says.
Part of that includes new investment through a Maple Leaf Sports and Entertainment partnership, including a domination at the Air Canada Centre in Toronto and outside in its "Jurassic Park" area of Maple Leaf Square, areas that previously weren't on-target for SickKids.
The anthem spot will also debut tomorrow night during the Toronto Maple Leafs' home opener, with the campaign's broadcast and digital buy also skewing younger and more male.
Notably, the brand's agency partners had a minimal budget but invested in much of the work pro bono, Davison says.