Ontario wine carves its path
A new campaign with edgy creative positions the province's wine as new and bold.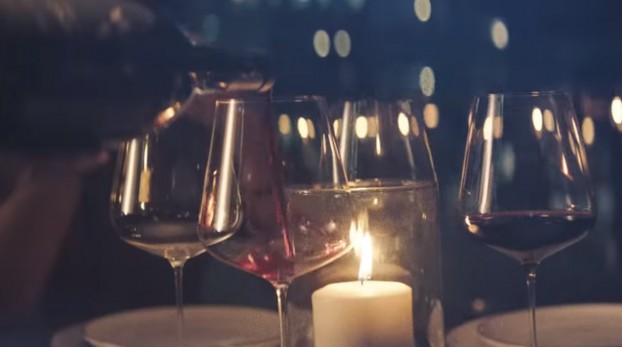 The Wine Marketing Association of Ontario is taking an adventurous approach with a campaign to position the province's product as bold and new.

The association is a relatively new endeavour, created in April 2015 as a joint venture between the Wine Council of Ontario and the Winery and Growers Alliance of Ontario. Funded by VQA Ontario and the Ontario Ministry of Agriculture, Food and Rural Affairs (OMAFRA), its mission is to market the wine made in the province.

This is the association's first campaign, and the first big push for Ontario wines in about eight years (the last campaign was created out of the Wine Council).

Lately, Ontario wine has been gaining momentum with acclaim from the international wine community, and it has boosted tourism to wine-making regions. The new "Tastes Untamed" campaign, created by Sid Lee, is capitalizing on that.

In speaking with wine critics and other experts, the association found that Ontario wines are carving a new path, since they're neither entirely Old World (mainly European) or New World (mainly regions like Australia, New Zealand and South Africa), says Sylvia Augaitis, the association's executive director of marketing.

The edginess and exuberance behind "Tastes Untamed" was meant to create distinctiveness for the VQA Wines of Ontario brand. The idea is to turn the VQA brand from a stamp of approval into representing what's new and what's next in wine, she says.

The campaign is also hoping to build a culture around Ontario wine, centred on that idea of carving a new path. "What we set out to do was to link Ontario VQA wines to the adventurous mindset and nonconformist spontaneity," Augaitis says.

VQA wines will be available in grocery stores in the province later this month. While the association is still working out merchandising and in-store marketing plans, the "Tastes Untamed" theme will be evident across all of its channels, she says.

Sid Lee also handled media for the campaign, which includes TV broadcast and digital, with Veritas on PR and social media. The spot was directed by Brooks Reynolds at Ad Hoc and edited by Relish Editing.