Influenster opens Toronto office
The review and product-discovery platform is hoping to forge deeper connections with Canadian clients and build local insights.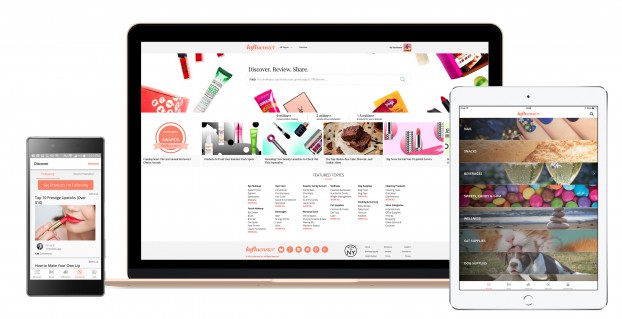 Product discovery and review platform Influenster is opening an office in Toronto to create a more uniquely Canadian experience for both clients and users.

More than two million members review products on the platform, particularly those in the CPG and health and beauty categories. In addition to posting their own reviews, users also discover new products by connecting with other consumers. Influenster also has an internal editorial team that produces content based around new product launches, or particular trends and themes.

Brands that partner with Influenster can have samples of their products sent directly to members who are interested in a particular category, or represent a demographic or lifestyle the brand is looking to engage. Thanks to a recent partnership with Ebates earlier this year, which saw the online discount company invest $8 million into Influenster, members can also discover new products by receiving discounts on certain items.

Aydin Acar, co-founder and CEO of Influenster, says the main thing that separates it from other review-centric sites like Amazon (which Influenster ranks behind, at number two, in terms of the total number of reviews) is it's highly engaged user base. It also collects a great deal of data from members when they sign up, allowing it to target product samples to members more accurately.

"On any given day, we have 35,000 new reviews come in from our members," he says. "They ask each other questions and compare products based on their opinions, and we give them a platform to share their reviews and opinions with their own social networks. So not only are they more engaged, they become influencers when they share their content on their own."

Acar says opening a Canadian office was "no-brainer." Roughly 10% of Influenster members are Canadian, and the company has been running campaigns here for clients including P&G, Keurig and L'Oréal since 2014 as an extension of its U.S. work. In addition to Toronto being a "hub" for start-ups and tech companies, Acar says there was a major demand from both existing clients and Canadian members to have a team on the ground here – instead of running campaigns from its head office in New York – so it could build more local insights and create a uniquely Canadian user experience.

Trey Geiger will lead the Toronto office as director of business development. Prior to joining Influenster, Geiger held leadership positions at Vancouver tech company Keycafe, multi-channel network BroadbandTV and design studio Disruptive Media Publishers. The team in Canada will be small to start, with a total of five employees working in Toronto by the middle of next year.