Ultima refreshes Olympic Dairy
The CPG co revamps 60 products in the organic yogurt portfolio to connect with millennials.
Ultima Foods has refreshed its Olympic Dairy brand, hoping to build on its momentum with millennials by dialling up its connection to nature and British Columbia farms.
Working with Lg2, it has completed a national repositioning, including the brand identity and packaging for roughly 60 products, such as yogurts, kefir, sour cream, and cream cheese.
The new "Good nature. Good people. Good yogurt." positioning uses the West Coast lifestyle and landscape as inspiration (the Olympic brand was created about 30 years ago and is produced in Delta, B.C.)
Over the past year and a half, Ultima has been looking at how the brand, which hasn't had much marketing behind it, was performing and its potential for growth, says Fany Dubuc, marketing director at Ultima. After undertaking consumer research, it found that even with its old look, the 100% natural ingredients and connection to B.C. resonated.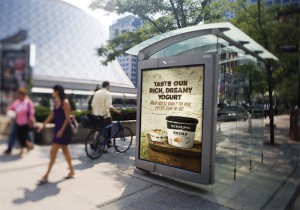 The logo and packaging for the brand is now much cleaner and more contemporary, avoiding an overcrowded label, one of the most common mistakes in the CPG category, Dubuc says. That change is seen across the portfolio's Olympic, Krema (Greek yogurt) and Natural lines.

Roughly 70% of its sales are out of Western Canada but the east is catching up and the idea is to grow the product nationally, targeting health-conscious millennials who over-index in organics, she says.

To launch the new positioning, Lg2 has created a national campaign including TV spots, OOH, digital, events and POS tastings. The creative is centred on showing Olympic's connection to B.C. and nature.

A communication initiative in grocery stores was also launched a few weeks ago in those markets to help transition from the old look to the new.

Ultima's portfolio also includes the Iogo brand, and Dubuc says the two brands are perfectly complementary. While Iogo has a similar farm-to-table approach, Olympic is more in the premium, "value-added" space. Ultima's goal overall is to own the organic yogurt category, Dubuc says.