CheapFlights' export campaign
The travel site focuses on the country's best commodity (ourselves) in a cheeky digital campaign.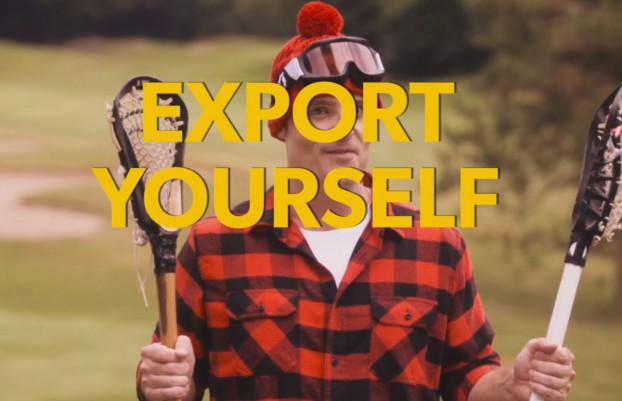 Canada has a lot of exports but our people and personalities are probably the best one, an insight CheapFlights.ca is using to build brand awareness.

The travel site has launched a new social and digital campaign called "#ExportYourself," a light-hearted and cheeky call to action asking Canadians to "ship out and save the world" (by finding a flight through the site, of course).

Led by McCann, the campaign includes a 60-second video, along with two 30-second spots and three six-second teasers, centred on a flannel-wearing Canadian urging travellers to export their Canadianness.

The campaign is being supported through a digital buy, handled internally, on Facebook, YouTube and Google's display network. It also includes a draw for Canadians to win a trip for up to 10 people worth about $15,000. Entry requires doing a short online questionnaire about where users would "export" themselves, along with who and what they would bring along (options include Celine Dion and poutine, naturally).

Canada is the third-largest market for the CheapFlights brand, part of the Momondo Group. About a year and a half ago, CheapFlights.ca underwent a rebrand, including debuting real-time pricing and availability in addition to publishing travel deals (which it still does through a newsletter, for example).

The goal of the campaign has been to drive conversations and build a rapport with Canadian travellers broadly, says Melisse Hinkle, head of content and social media for North America at CheapFlights. The campaign has so far garnered more than a million engagements, with the brand driving the conversation through personalized comments on Facebook, she says, adding that the approach has been successful, with many users coming back to re-engage with the brand.