PR's new place
Edelman's Lisa Kimmel on why, in an era of ad blocking and cord-cutting, marketers should rethink the discipline.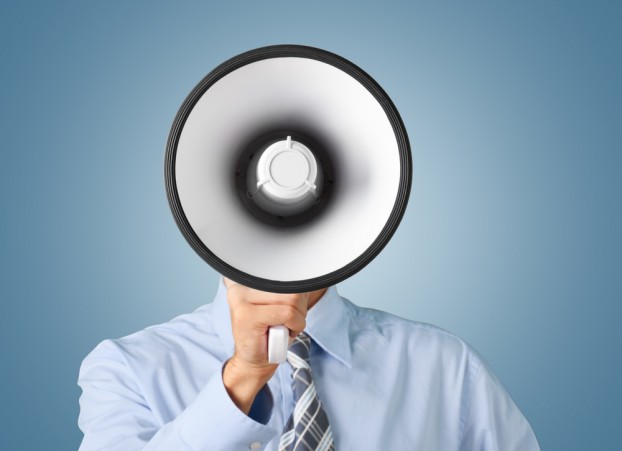 By Lisa Kimmel
This month, Edelman Canada marks its 20th anniversary. I've been with the firm for 14 of those 20 years and, coincidentally, also reached the same milestone in the industry earlier this year. As a result, it's a fitting time for me to reflect upon how much the profession has changed in the last two decades – and why marketers should embrace what's next.
Gone are the days of sending out press kits with glossy photos and cut lines, standing over the fax machine to send out daily newspaper clippings to clients or figuring out advertising equivalences for generated media impressions.
Put bluntly, public relations was often an afterthought in the overall marketing mix. Ad agencies led on planning and creative and PR agencies were tasked with figuring out how to "PR" the resulting ideas, including getting on the front page of the newspaper – and "above the fold," no less.
Distinct "swim lanes" for each type of agency don't – or shouldn't– exist any longer. And this "Era of Expression," to quote Richard Edelman – in which the average person has nine daily sources of information and the average interaction with a story is just one minute – presents a necessary opportunity for marketers to re-evaluate the status quo when it comes to brand strategy.
Here are some things to consider:
Sales aren't the only goal
Brands aren't always able to connect with consumers through typical advertising channels anymore, with ad blocking and cord-cutting from cable subscribers contributing to ad invisibility. Different perspectives and approaches can help boost engagement for brands, which is key to driving sales. In fact, our Earned Brand research shows that while brands can get to the sale through advertising, a significant number of consumers want a deeper connection with their favourite brands. These committed consumers – who make up just 8% to 17% of a total brand audience – will work for you: 79% will pay a premium price; 82% will recommend the brand through liking and sharing; and 80% will defend it against critics.
To build a bigger base of these committed consumers, brands must go beyond strategies that spark initial awareness and consideration to greater interactivity through purpose, storytelling and listening. When brands expand their engagement to include shared action, consumers become more committed to, and will in fact, work for the brand. Committed consumers will also influence their peers to take action with and for the brand, resulting in further reach and penetration.
Every company is its own media company
As the saying goes, "Progress is impossible without change, and those who cannot change their minds cannot change anything." Change isn't comfortable. But it's necessary. Social media and the implosion of the traditional media business model have altered everything we thought we once knew about how to reach consumers, how to build brands, and how to tell stories. Consumers are becoming the chief content creators; social media is now where readers get much of their news – recommended by friends – instead of going directly to media brands. Search has also changed the pecking order of influence: the winners are newer brands with provocative headlines and engaging video. Media companies are also now becoming competitors for agencies, with sponsored content and conference organization as core offerings.  As the landscape changes, so must our approach: every company will need to become its own media company, going direct to end users.
The right ROI matters
The path to consumers' loyalty today is paved by conversations, not impressions.  And it's the quality of those conversations that makes that path solid and long-lasting. As Edelman's Catherine Yuile pointed out recently, as the world of communications marketing is changing, so too should our measurement plans. Brand marketers must go deeper than impressions into engagement and impact, and focus on what they're ultimately trying to achieve – conversion, interest, trust, commitment and so on – in order to advance their business.
But as Catherine also points out – and as I personally see on a regular basis – brand marketers aren't always valuing measurement as much as they should be, choosing instead to focus the majority of budget dollars on program execution. Investing more dollars in a robust measurement plan can uncover the right data and insights to help you evolve your brand – and ultimately change consumer behaviour.
So, where do I see the future for our industry? Business models will continue to evolve and change on both the agency and the client side, with a reassessment of marketing priorities and spends to build dialogue around brands and what they stand for through advertising, digital, media buying, public relations and research. Communications marketing will become an integral part of corporate strategy, with communicators having a prominent seat at the strategy table.
We're already moving in the right direction. The most successful brands are relying on that experience and authenticity, and are driving conversation through action and performance (President's Choice and Hellmann's, two of strategy's Brands of the Year, are excellent Canadian examples).
I tell people who are just entering the industry that it's the most exciting time ever to be joining. We have such incredible opportunity ahead of us. But we can only achieve that if we collectively commit to bold thinking, building long-term, trusted relationships with consumers – and banishing the status quo.
Lisa Kimmel is president and CEO of Edelman Canada.

Featured image via Shutterstock