Are Canadian retail sales about to slide?
As the holiday season approaches, growth remains respectable but there are signs that it may not stay that way.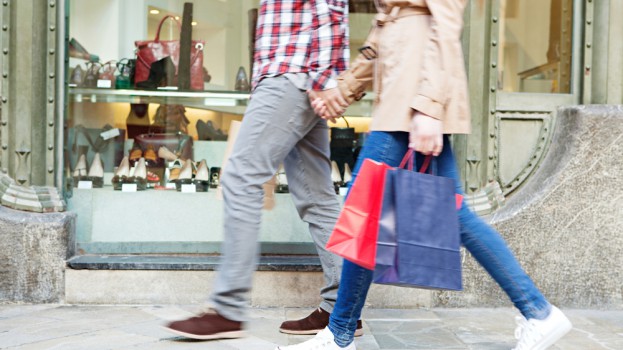 Retail sales in Canada are still growing but trends suggest they're likely to cool off by the end of the year, according to retail analyst Ed Strapagiel's breakdown of Statistics Canada's August sales numbers.
With the exception of 2.6% sales growth at convenience stores, all food and beverage stores saw a slight decline in August over the same period last year. Supermarkets and other grocery store sales dropped by 1.6%, specialty food store sales dropped by 1% and beer, wine and liquor store sales dropped by 0.8%. Combined food and beverage sales have grown by a modest 1.4% so far in 2016.
Health and personal care sales continue to surge, and were up by 9.3% year over year.
After a surprising drop the month prior, automotive sales bounced back in August, with new car sales growing by 7.8% and used car sales growing by 10.7%. Gasoline sales again saw a decline, this time by 6.2%, and they're currently down 6.8% for the year so far.
Store merchandise sales stayed steady, growing by 3.3%, with jewelry, luggage and leather goods as the only category showing a loss, falling by 4%. Clothing store and furniture store sales barely grew in August (0.7% and 0.5%, respectively), though both are still hovering around 5% growth for the year so far. While electronics and appliance store sales grew by 1%, they're posting a slight loss for the year at 0.5%.
Building material and garden stores closed out the summer with 10.1% sales growth, while shoe stores continue to show above-average growth of 8.9%.
Strapagiel points out that while general merchandise sales were still above other categories, the three-month trend is now tracking below growth for the year-to-date, showing that most of this year's growth happened early in 2016 and suggesting sales for the upcoming holiday shopping season could be lower than usual.
Regionally, Alberta was the only province whose sales didn't grow in August, with a decline of 2.1%, though New Brunswick barely came away with a gain at 0.1%. The highest growth was in British Columbia, at 6.2%,  followed by Manitoba and Nova Scotia (both at 5%) and Prince Edward Island (4.9%). Growth was 4.3% in Quebec and 2.7% in Ontario.