Country Harvest gives bread a pulse
The brand's latest product is part of its overall push to bring more life to the "under-romanced" category.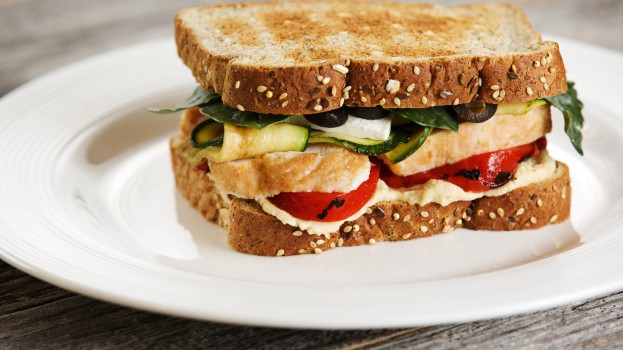 Weston Bakeries has launched a new product under Country Harvest, aimed at reaching health-conscious consumers as it boosts investment in that brand and breads overall.

The new Country Harvest Canadian Rustic Bean Bread, made with chickpeas, beans, lentils and peas, is capitalizing on a trend toward pulses and the associated health benefits, namely for consumers interested in upping protein and fibre in their diets, says Andrea Hunt, VP marketing at Weston Bakeries.

Country Harvest's consumer is what she calls "large T, small H" – or those consumers primarily focused on taste but who still look for a health benefit. The idea behind the new Rustic Bean Bread, which hit shelves last month, was to allow consumers to try a pulses-based option with a brand they're familiar with and know tastes good, she says.

Working with its PR agency of record Edelman, Country Harvest will be promoting the new bread through key influencers, by sending out packages explaining pulses and how to use the product.

It will also promote the bread with recipe and usage ideas on its website and social channels. In-store, it will promote the new bread with POS materials. including shelf media and corrugated displays, along with coupon offers.

Country Harvest began working with Edelman about two months ago and recently announced an AOR partnership with agency Union as well. Previously, its creative work was on more of a project basis and it didn't have a formal PR agency relationship, Hunt says.

Those new relationships are part of Weston's investment in the portfolio overall, Hunt says, and a move to bring more life to what's been an "under-romanced" category.

"We're really on a quest to be more demand-driven," she says, adding that Weston is focusing on understanding what consumers want and having a bolder approach to its product innovation pipeline and communication initiatives.