International Delight wants to own the morning
The Saputo brand takes a more emotional approach with new packaging and an optimistic campaign.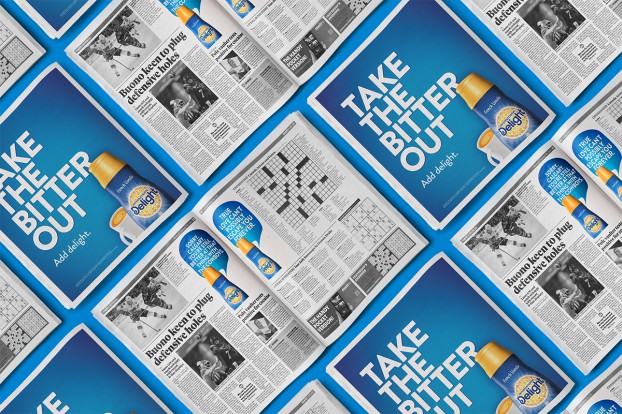 Saputo's International Delight brand is shifting from communicating functional benefits to a more emotional approach with a package redesign and new campaign.
The liquid coffee whitener holds the number one position in that category in Canada with broad flavour selection and healthy market share, typically supporting it each year with a media campaign, says Melina Sagarrica, marketing manager at Saputo.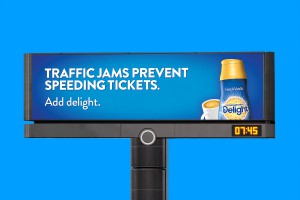 This year, however, the campaign has a new spin, she says.

Following a package redesign in the U.S. about a year-and-a-half ago, the new International Delight packaging began hitting Canadians shelves in September. The new packaging and brand identity are focused on being "vibrant, optimistic, joyful and uncomplicated," with the new logo aiming to reflect those attributes, Sagarrica says.

In-store, the brand redesign is being communicated with shelf talkers at about 1,600 grocery stores (to help shoppers find the redesigned bottles more easily). The material communicates the "Brand new look, same delightful taste" messaging, while including 50 cent tear-off coupons to drive purchases.

Previously, International Delight was largely focused on its practical benefit of making coffee taste better, but its new "Take the bitter out. Add delight." approach, led by Cossette, is about building an emotional connection with consumers, centred on how the right cup of coffee can change your day, Sagarrica says.

The campaign addresses different everyday situations that can be annoying or frustrating, showing how International Delight can help bring out our optimistic sides. Using the "add delight" component was particularly important, as International Delight wanted to leverage its strong brand recognition, she notes.

The target is fairly broad, including consumers 25 to 54. A usage and attitudes survey conducted earlier this year also revealed that its consumer base is split fairly evenly between men and women, something that surprised the brand, which had assumed it skewed more female (especially given that women in Canada are the primary shoppers and purchasers for the household).

To reach its target, the brand has gone with a largely digital approach. While it did spend on digital and social in the past, this campaign has upped that investment, as it looks to "own the morning," with many consumers turning to their phones and Facebook first thing, Sagarrica says.

The campaign includes interactive videos running as YouTube pre-roll and Facebook Canvas, with clickable buttons that take viewers to other parts of the "Take the bitter out" story. There are also radio and digital banners, along with print and digital OOH with situational messaging targeting frustrating moments, like having a not-so-promising horoscope or being stuck in traffic.