Strategy Awards 2016 shortlists: Part Four
We're rolling out all the contenders leading up to the gala on Nov. 8. Today, we feature the Evolution Strategy category.
As the inaugural Strategy Awards approach, we're showing some of the shortlisted work by category. The awards will be handed out Nov. 8 as part of our Agency of the Year gala in Toronto. And in case you missed them, check out Part 1 (Turnaround Strategy), Part 2 (Connection Strategy) and Part 3 (Cause/Public Service) of the shortlist series.
Category: Evolution Strategy – Keeping it Fresh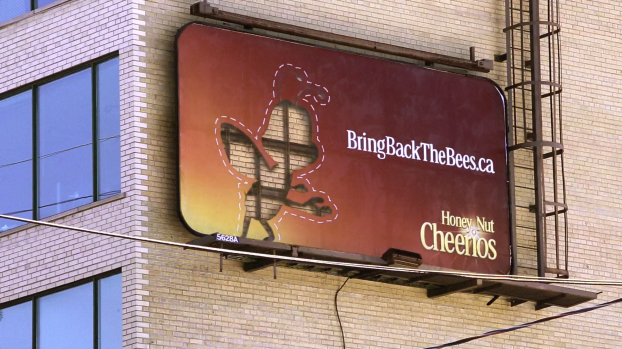 Silver – Cheerios gets behind a buzz-worthy cause
Honey Nut Cheerios is a top performing cereal brand for General Mills. However, in an increasingly competitive environment and changing consumer attitudes towards cereal, the brand was at risk of losing significant ground.
To reach millennials, the brand needed to find a way to show that it cares as much about the world as it does about selling cereal. The rapidly declining honey bee population, which is responsible for pollinating one-third of fruits and vegetables, became the cause the brand positioned itself around.
As iconic as Honey Nut Cheerios' Buzz the Bee is, the brand decided he needed to disappear to make people feel the impact of a declining bee population. So Cossette removed Buzz from the cereal box, drawing attention to an important cause, as well as to the Cheerios brand.
However, it wasn't enough to raise the issue without providing a constructive solution. So the brand invited consumers to #BringBackTheBees by registering online to receive a wildflower seed pack (which also included a coupon for the cereal and a lawn sign). They could then plant the seeds to provide a food source for the honeybees.
To drive awareness, the agency created an online video, which featured popular clips of people saving animals, and asking the viewers to start thinking about saving the bees. The video launched at garden show Canada Blooms, and though not in the original plans, it also aired on TV based on the online success.
Baseline sales increased 11.8% and the brand exceeded the initial goal of 35 million seeds in the first week, distributing a total of 115 million seeds. The video garnered 10 million views online.
And as planned, Cheerios' #BringBackTheBees became part of the social conversation. Children created videos discussing the campaign while sometimes eating the cereal. Adults also posted pictures of their cereal boxes, seed packs and flower gardens on Instagram.
Credits
Advertiser: Cheerios (General Mills)
Agency: Cossette
Chief strategy officer: Jason Chaney
Director of strategy: Kevin McHugh
CCOs: Peter Ignazi, Carlos Moreno
CDs: Ed Lea, Sean Barlow
ACD/AD: Yusong Zhang
ACD/CW: Dhaval Bhatt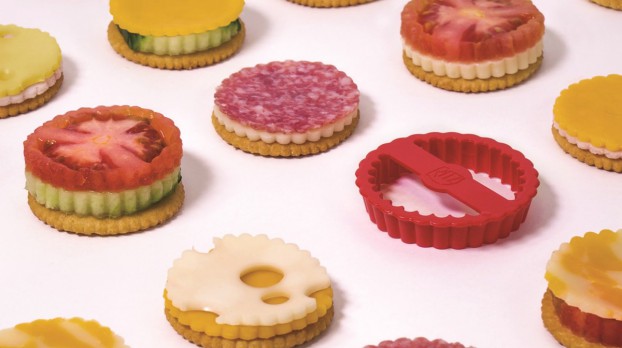 Bronze –  Ritz artfully cuts through the clutter
Mondelez was looking for a way to get Canadian millennial moms to see Ritz as part of their everyday. In a well-established category, the brand's goal was to improve purchase intent and increase consumer conversation around usage.
Social listening and qualitative interviews show that millennial moms look for easy and time-saving recipes, so the brand decided to help by creating simple, quick inspiration to help them prep food for their kids.
Working with FCB, Ritz created a social post inspiring moms to hack snacks. The post featured a "Cracker Cutter," which moms could use to create round, scalloped and perfectly sized toppings (for example, sliced luncheon meats or cheeses) for Ritz crackers. That post generated 1.1 million impressions, 1,145 shares, 1,038 comments, 11,620 clicks and 8,031 likes.
After the post was shared, Ritz followers asked the brand to actually create the cutter — so it did. And with the Facebook community's help, the brand created a recipe series, called the "Cracker Cutter Cookbook," to spark new ways to use the cutter.
The online posts generated 16 million campaign impressions on Facebook and 56,000 engagements (an average of 1,500 per post). The Cracker Cutter helped drive purchase intent, with a brand effect study showing purchase intent by 63% of Canadian women (age 25 to 54) exposed to the social campaign.
Due to consumer interest, an additional 80,000 Cracker Cutters were produced for in-store promotions and the concept is being considered for distribution in the U.S.
Credits
Advertiser: Ritz (Mondelēz)
Marketing team: Amy Rozinsky Dana Salonen Natali Mitrovski
Agency: FCB Toronto
CCO: Jon Flannery
VP, CD: Jeff Hilts
CD: Curtis Edwards
ADs: Rob Dean, Tayler-Lee Resar-Teese
Copywriter: Dave Delibato
VP, director of strategic planning: Heather Segal
Digital strategists: Anastasia Tubanos, Mona Chammas