DAOY Gold: FCB bets on transparency
An end to closed-door meetings helped energize the team and build camaraderie.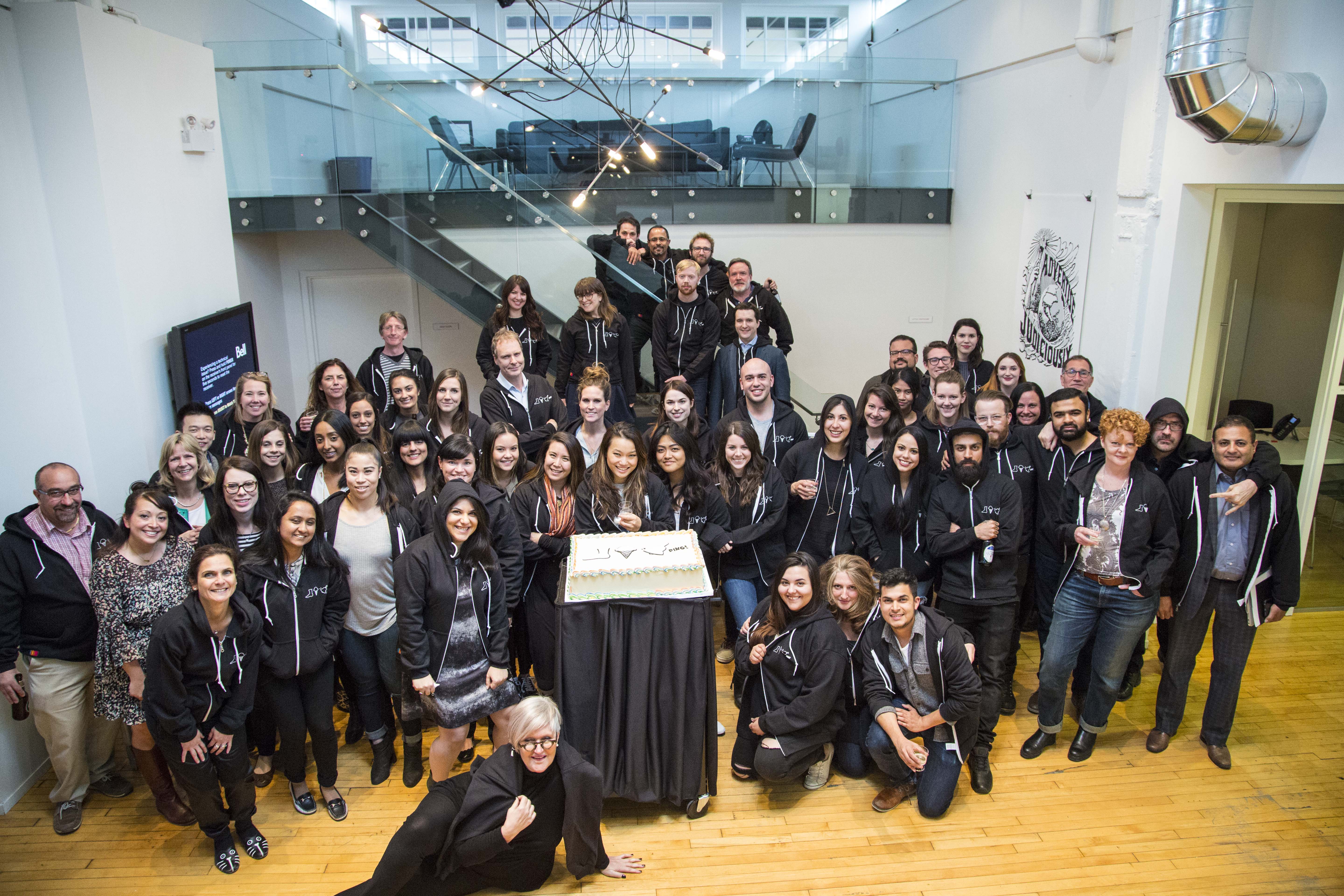 Two years ago, FCB broke down a wall. Literally.
When Tyler Turnbull, then-president of FCB Toronto, and Jon Flannery, the CCO, took their respective leadership roles in 2014, they were paired together in a fishbowl – a central spot in the office with a glass wall, but a wall nonetheless.
Shortly after beginning their jobs (Turnbull came from Proximity Canada, where he was president, and Flannery from FCB Chicago, where he was ECP and EVP), they undertook an impromptu staff survey to find out how things were going.
A common response reverberated: "Jon and Ty have a lot of closed-door meetings."
That was a Friday night. By Monday morning, the wall was no more.
The move speaks to what Turnbull – now CEO for FCB in Canada – says has helped this year's Gold Digital Agency of the Year winner be successful: "total transparency."
"I think giving everyone an ongoing update as to the health of the business, the priorities of the business and the overall strategy that we're pursuing – not in a town hall once a year, but consistently – was a big, big change for us," he says.
Transparency helps everyone feel energized and as though they're part of something bigger, Turnbull says. And it's working.
Each year, the FCB network undertakes a comprehensive engagement survey of its 8,000 staff across 109 offices globally, asking questions like whether staff has confidence in CEOs to win new business and if they believe the leaders are aligned with the agency's vision.
Two years ago, the Toronto office's scores were among the lowest. By 2015, it was among the most improved but still in the middle of the pack.
This year, it was at the top.
Regular transparency is now a key tenet of how the agency operates in Canada, holding a half-hour, all-staff meeting every Monday morning to talk about how all things FCB are going.
"If you're serious about creating a great culture, you have to measure it," Turnbull says.
That's not a surprising statement from the leader of a shop that's been vocal about using data and improving work by folding what was once a distinct digital team into its strategy department.
Turnbull was also a member of FCB's global "digital transformation team," a task force developed by global CEO Carter Murray in 2014, shortly after he came into the role.
Among the changes in Canada this year, FCB rebranded its Rivet division to FCB/Six (named for six proprietary customer engagement moments), and expanded that business to Montreal.
The name change was a distinct move to bring the data-focused digital arm under the FCB name and align it more closely with the other offices. It's a collaborative strategy that's been important for Turnbull as the agency grows, picking up new clients such as BMO in 2015.
Some of its work for the bank elevated it to the Gold Digital Agency of the Year win this year. Ahead of the NBA All-Star Game in Toronto in February, for example, it created a remote-controlled talking basketball called the BMO BallStar (see case study on right).
Perhaps another gold star for the agency's cultural shift to an open and collaborative model is that when Flannery left his CCO position in Canada to return to FCB Chicago in September, Turnbull was fully confident in the creative team left in his wake, promoting Nancy Crimi-Lamanna and Jeff Hilts to co-CCOs.
"If you're trying to build the agency you've always wanted to work for, you need to support the people who've made it that agency."
New business
BMO, Michelob Ultra, Anheuser Busch, DSW, Dole, Ritz, Ontario Ministry of Environment and Climate Change, Ontario Ministry of Economic Development, Employment and Infrastructure, Johnson, Ontario College of Teachers, Irving Oil
Key hires
Andrew MacPhee, Jeremiah McNama and Angela Sung, ACDs; Sasha Ortega, Tayler-Lee Resar-Teese and Alisa Sera Garcia, art directors; Zachary Richman, Morgan Wroot and Lindsay Eady copywriters; Alana Dyer, shopper marketing manager, licensing and promotions; Shelagh Hartford, strategist; Kristy Pleckaitis, experience planner
Staff
150
Cases
Campaign: BMO BallStar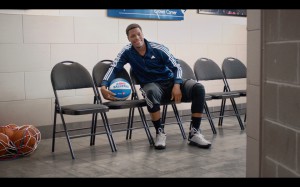 Client: BMO
To show basketball fans that it understands the game, BMO created a fast-talking basketball for Toronto's hosting of the NBA All-Star Game in February – one controlled by a remote and equipped with a mic. The character was teased ahead of the weekend in pre-roll ads, and it took over the bank's Twitter account once the festivities kicked off. An agency war room, staffed for 20 hours a day, produced the content and secured client approval in real time. BMO also had a 10-foot tall ATM installed at its flagship branch to correspond with the height of a basketball hoop.
The BallStar campaign achieved 28 million earned impressions in just seven days (more viewers than the game itself), and engaged the bank's young, diverse, tech-savvy target.
Campaign: Ritz Cracker Cutter Phase 2
Client: Mondelez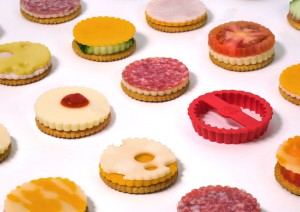 To make a classic from 1934 in a declining category relevant today, Ritz needed to shift its social gathering snack into one for every day. Enter the Cracker Cutter, a concept for millennial moms who are too busy to cook but who love food and recipes. The tool was the perfect way to cut ingredients into just the right shape to top a Ritz cracker.
Rather than a typical TV campaign, FCB built an always-on Facebook strategy, focused on building relevance and inspiring conversation around everyday ways to snack on Ritz. After the initial post received an unprecedented response – 1.1 million impressions, 1,145 shares, 1,038 comments, 11,620 clicks and 8,031 likes – it was clear Ritz had a hit on its hands.
So, it turned the post into a real product, using 3D printing to prototype the real Crack Cutter. Ritz and FCB also created 80,000 Cutters for in-store promotions, plus integrated extensions in digital OOH, billboards and video pre-roll. The now integrated campaign has almost 16 million impressions (15,578,985 total impressions) and 63% of Canadian women exposed to the social content claimed they would consider purchasing Ritz next time they shopped. The campaign will now be adapted for the U.S. market.
Campaign: Window Project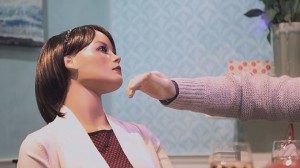 Client: Ontario Association of Interval and Transition Houses
The Ontario Association of Interval and Transition Houses needed to create a conversation around domestic violence at the most inopportune moment: the winter holiday season, when domestic violence against women increases by 30%.
To target holiday shoppers in downtown Toronto, FCB created a traditional-looking display window at a retailer, featuring moving mannequins, re-engineered using an internal cable and pulley system. Though the storefront scene looked like a typical family setting from the 1950s – mom, dad, kids and dog around the table – it was quickly shattered by the dad raising his arm to strike mom.
Passersby, though, could take action immediately, texting a specific number shown in the window to stop the abuse in real time, for 60 seconds. Their text would also donate $5 to the OAITH to help real women seeking shelter from domestic violence.
The campaign picked up 300,000 online mentions and 80 million media impressions, with 4.5 million reached on Twitter.