PRAOY Silver: Citizen's own-the-newsfeed M.O.
The agency changed its strategy to focus on analytics and hone in on target audiences.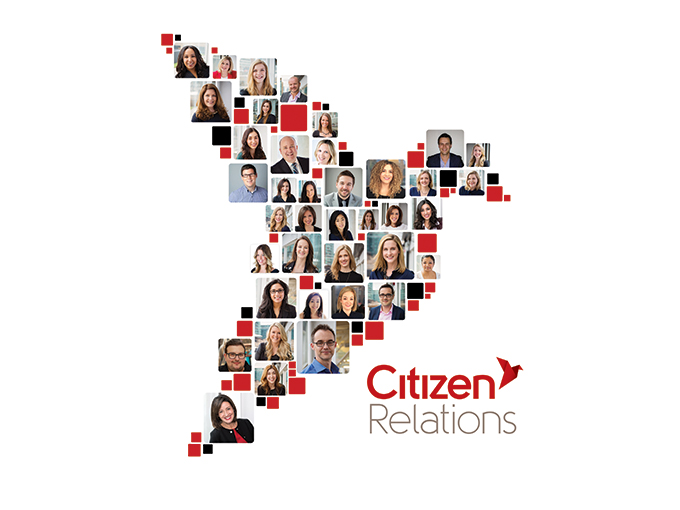 Going beyond headline-grabbing tactics traditionally used in PR, and focusing on integrated communications, strategic planning and creative, is what propels conversations and earned media today.
For the last two years, Citizen Relations, which launched in 2011 as part of the Vision7 network, has been retooling along those lines.
Those efforts really came to a head with the creation of an "insights and innovations" working group at the agency's Toronto office in April 2015 (the shop also has offices in Montreal, Quebec City and Vancouver).
The group is transforming the way the agency approaches strategy. More emphasis has been placed on analytics to hone in on target audiences and provide more strategic planning, while also establishing key insights.
It's an approach that's working for Citizen's Canadian operations, and one that's now being picked up abroad.
Since taking on the mantle of president of North America after running Citizen Relations in Canada, Nick Cowling says he's been actively exporting the strategic planning and integrated communications functions in Canada to the agency's U.S. offices. And, so far, they're seeing similar success rates. Next, the agency will look at doing the same globally.
"It speaks to how Canadian ingenuity can still have a great impact in any market, be it Hong Kong, New York or London," Cowling says.
Over the past year, Citizen has evolved the practice into a core function within the agency, growing out the "insights and innovations" group into a strategic planning unit with deep strategy and analytics groups within it.
"We've trained a number of our staff at different levels to be able to comprehend and work with the data that our [strategic] planning team can pull out so they don't have to do all the analysis," says Cowling. "We're teaching people to be able to look at things differently."
Citizen tasked three staffers with guiding the practice: Amanda Shuchat to lead the working group; Sabrina Kandasamy to focus on the insight and development process; and Morgan Todd to manage analytics. Shuchat has since moved over to head up Citizen's new offshoot PR agency, The Colony Project, which launched in February and is focused on helping clients reach new audiences outside their traditional targets.
Bolstering the agency's integrated communications capabilities has also been a focus. That responsibility was given to VP digital Mark Carpenter when he joined the agency in May 2015 from BBDO, where he served as group digital director. Initially brought on to head up digital, Cowling expanded the role, drawing on Carpenter's digital and advertising background for a broader marketing perspective. Carpenter is now also overseeing the Toronto office as its GM, having been given the role back in June along with Kandasamy, who left the agency in September.
The shop has welcomed two new SVPs since. Sarah Crabbe has joined the Toronto office from Edelman as SVP to lead national consumer accounts and help drive growth, and Alain Madgin came aboard as SVP in the agency's Quebec City office to oversee its government and public affairs practice and new business, joining from McKesson Canada. Cowling is currently on the hunt for a new strategic planning lead.
The additions, he says, are a reflection of the agency's double digit growth in 2015 and 2016. The dividends of Citizen's transformation efforts include its second consecutive Silver PRAOY award and new business wins, including PepsiCo Foods, Molson Coors Canada, Dyson, Intuit, Tourism Australia, eHarmony and Tim Hortons.
Carpenter describes the agency's approach as "owning the newsfeed."
This "own the newsfeed" M.O. has led to strategic and earned media work for clients like PC Organics. Recently, Citizen was tasked with raising awareness of the brand amongst Toronto-based millennial moms with toddlers. Knowing that they missed regular social experiences like meals out with friends, it created the PC Babylicious program, which included partnerships with eight Toronto restaurants popular with the target. Each one offered a fixed menu for mom, while PC Organics offered a free fixed menu for babies, as well as baby gear like highchairs and baby-friendly feeding utensils.
Fifteen Toronto-based bloggers acted as program ambassadors, and Citizen engaged Sarah Blackwood, young mom and lead singer of the band Walk Off the Earth, as program spokesperson. Blackwood and her sons were featured in five social videos shared by her and PC's social channels, with a microsite acting as an information hub. The campaign surpassed its impressions goal by 93%.
"We're not just thinking about what that headline is or what the media outlet is saying about us," says Carpenter, summing up the change in PR strategy. "We're thinking holistically about all the different channels that feed into a user's newsfeed."
New business
PepsiCo Foods, Molson Coors, Dyson, Tourism Australia, Western Union, TFO, Intuit, Tim Hortons, eHarmony, Jamieson Vitamins
Key hires
Sarah Crabbe, SVP; Kieran Lawler, VP; Chantelle Anderson, Melissa Legaspi, Stacie Bumbacco, directors; Heidi Mamer, director of strategy; Anik Trudel, GM; Ian Baillie, senior director
Staff
85
Cases
Campaign: PC Babylicious
Client: President's Choice
Citizen and PC targeted millennial moms with young children who miss their regular social experiences, such as time with friends and meals at their favourite restaurants. PC Babylicious was created to give them the opportunity to enjoy good food alongside friends, while their babies dined on the best baby food on offer.
The campaign partnered with eight Toronto restaurants popular with the target. The restaurants created fixed menus while offering high-chairs and a baby-friendly environment, while PC Organics provided the baby menu. Musician Sarah Blackwood was the program spokesperson, with 15 bloggers acting as brand ambassadors.
PC Organics baby food saw an incremental sales lift in the month following the campaign, which generated 29 million media impressions.
Campaign: Doritos Ketchup Roses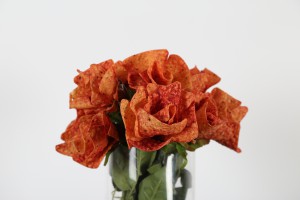 Client: PepsiCo Foods Canada
After a successful run in 2014, Doritos Ketchup chips returned in 2015, a couple of weeks before Valentine's Day. The brand gave women the opportunity to boldly express their love with the gift guys (particularly in the 16-25 target) have always wanted: 12 long-stem roses made from the chips. The campaign launched with an irreverent video and social posts encouraging people to order a bouquet (which sold out in hours).
To further spike conversation, the brand seeded traditional media, influencers and celebrities with bouquets of Doritos Ketchup Roses, filling the newsfeed of the millennial hyperlifer target. It also tapped into the natural behaviour on social media by creating clever memes and GIFs. Baseline sales grew by 8%, 2.3 times the sales target, and the brand saw a 45% lift in purchase consideration.
Campaign: #AnythingforHockey Rooftop Rink
Client: Molson Canadian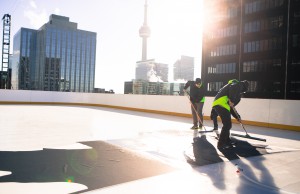 To follow up on the successful #AnythingforHockey campaign, Molson Canadian built a rink on the roof of a downtown Toronto building. Citizen helped amplify the conversation ahead of media access by inviting prominent Instagram photographers to take exclusive images of the rink and share a time-lapse construction video with media. The campaign message was also spread through key influencers to give the rink third-party credibility.

The mainstream media day offered branded visuals of the rink, reinforcing Molson Canadian's irrational love of hockey, and former players Darcy Tucker, Shane Corson and Natalie Spooner were also engaged to speak on behalf of the brand.

The campaign generated nearly 300 stories and more than 169 million media impressions, as well as more than 36 million social impressions from roughly 8,000 posts.