Scents and marketability
Why marketers are following consumers' noses in order to be remembered.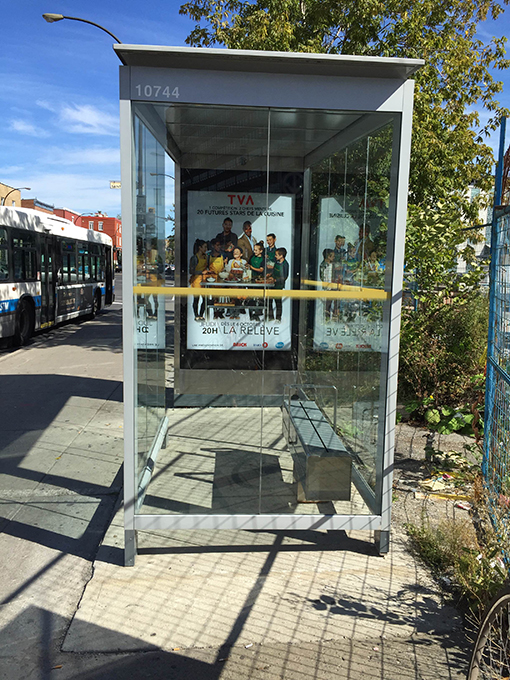 This article is appears in the November issue of strategy.
Montreal commuters have been experiencing a new sensation in recent months. Standing in a bus shelter, minding their own business, they would be forgiven for feeling a sudden and undeniable craving for cake.
That was the case in October when Elixir Marketing Olfactif included a special dessert recipe in a transit shelter board for Quebecor, promoting cooking show La Relève. Equipped with sensors that detect commuters nearby, the shelter released a cake scent to enhance the OOH ad and improve recall.
Christine Chamberland-Beaudoin, founder and president of the Montreal-based agency, says there's a dramatic difference between how the brain processes visual, auditory and olfactory sensations: it remembers sights and sounds for a much shorter period than smells.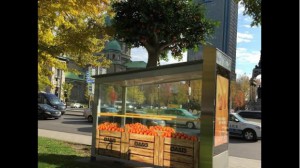 Having previously worked at Cossette and Rogers Media, Chamberland-Beaudoin and partner Audrey Bernard founded Elixir last year to cater to a largely ignored niche in Canadian marketing: the nose. The Quebecor campaign was the agency's first. In November, it took over another Montreal transit stop with an orange tree for Oasis juice. The month-long activation incorporated orange and tree scents, with a makeshift tree growing out of the bus shelter and accompanying forest sounds.
The goal is a lasting impression that acts as a trigger in the grocery store, Chamberland-Beaudoin says, so the consumer will say, "'I don't know the specific reasons, but my emotions tell me I should take the Oasis juice.'"
Mark Lee, an associate professor at Ryerson University's Ted Rogers School of Retail Management, agrees that we're more likely to remember an ad that uses smell. It's also about the "semantic association." Congruence is important.
"Research has shown that it increases our memory comprehension if scent is associated with visuals," he says.
Given the potential for offensive smells, especially as some governments ban scents in public buildings, what are the risks of creating a lasting negative association?
Chamberland-Beaudoin, who studied fragrance at the Clarisse Monereau perfumery school, described a focus group involving cheese. When participants were given the cheese scent accompanied by images of cheese, they loved it; the same smell presented with images of vomit garnered an altogether different reaction.
Prof. Lee says an offensive or even incongruent scent can throw off an association entirely and damage the perception of a brand.
That's why Elixir goes to great lengths to ensure its scents have wide appeal (La Relève went with vanilla, and all the products are natural). The agency works with a U.S. lab to create the scents, instructing the certified "noses" on what they're looking for based on the marketer's brief, target and message. After receiving the scent from the lab, it's rigorously tested in focus groups and tweaked again.
Prof. Lee says sensory marketing has been used for ages to "subtly influence behaviour." Hollister would pump out perfume in its stores; Target used lighting to give the impression of purity and cleanliness; retailers and restaurants routinely use music to create a desired mood, and music likeability has been shown to reduce perception of wait times and increase shopping behaviour and visits. But new technology, particularly VR and the internet of things, has created new possibilities.
To promote the new South Park video game, called "South Park: The Fractured But Whole" (give that one a second to sink in), Ubisoft launched an olfactory assault that incorporated VR and the game's crude theme (the superhero spoof features a character whose farts are his special power). At gaming events across Europe and North America, Ubisoft introduced the game with the Nosulus Rift, a VR "nose-set" that releases a specially designed "fartgrance" whenever the game's character uses his power.

The Quebecor execution for La Relève has an internet of things component, with sensors that detect the number of people in the shelter and release the proper amount of scent accordingly.

So what can consumers expect from sensory marketing going forward?

Marketers are always looking to customize to their target, Prof. Lee says.

"If sensors are able to realize not just that a person is walking by but who is walking by, they could potentially tailor that to the type of people that are inside the store," he says, selecting music or fragrances based on personal tastes.