Dominion Lending Centres adds some heart
The mortgage brand adds emotion and humour to connect with a broad base of Canadians.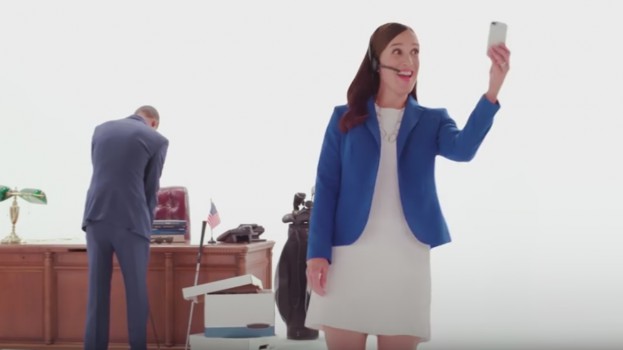 Mortgage broker network Dominion Lending Centres is putting more heart into its advertising, hoping to connect with a broad base of Canadians through a new campaign.

In the past, the brand has partnered with Don Cherry as a celebrity spokesperson, with much of its media spend focused in sports audiences because of that connection. Last year, it shifted to using its chief economist in its advertising to convey more functional information about its benefits, and although that's helped it gain attention with financially-focused audiences, it missed the mark with general consumers, says Dave Teixeira, VP of marketing, PR and communications.

Now, it's using a more emotional and humorous approach with its "Our House" campaign, launched last week and created by Q Media.

The creative is meant to show a lighter side of the brand while also portraying it as having solutions for a broad consumer base (including mortgage offerings for those refinancing, getting their first home or consolidating debt), Teixeira says.

A 30-second spot set to the 1980s song "Our House" shows that range of situations, while attempting to evoke an emotional feeling that comes with home ownership.

Two 15-second spots, meanwhile, take a more humorous approach to show the functional benefits of using Dominion, including one featuring a familiar figure from south of the border looking to relocate. A third holiday-themed spot will debut later this month, with four additional ads to launch in 2017.

The national, bilingual campaign will run until spring on CTV, TSN, Global, HGTV and CBC and during peak viewership programming like the Grey Cup, Super Bowl and Masters Golf Tournament. The campaign will also include print, digital and pre-roll, along with the 30-second spot running in cinemas in December. Dominion expects the entire campaign to gain 26 million views.

While creative was wrapped up on the campaign prior to the federal government announcing new mortgage rules in early October, Teixeira says the messaging actually resonates even more for people who may not know whether they can qualify.

DSA Media handled media for the campaign, with Laura Ballance Media Group on PR.