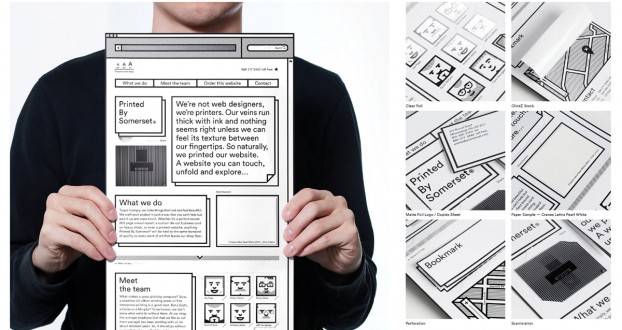 Three Canadian agencies have kept their Epica winning streak alive.
Eight agencies from Canada picked up wins at the award show this year, combining for a total of 20 awards. While that is an improvement over the 12 wins from four agencies at last year's awards, this year's Golds all went to the same agencies as last year.
Leo Burnett Toronto picked up a pair of Golds and a Silver for its campaign for Printed by Somerset, while its menu designs for Smith Restaurant + Bar won a Silver and Bronze in the Publication Design categories.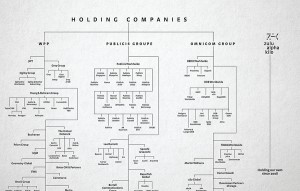 Zulu Alpha Kilo won its Gold for "Holding Our Own," a half-page print ad (pictured, left, click to enlarge) that ran in Ad Age to celebrate its win in the magazine's Small Agency of the Year awards.
The agency also took Silvers home for Cineplex's "Lily & The Snowman," the "Pets With Credit" spot as part of Interac's "Be In The Black" platform and for the satirical redesign of its own website.
Canada's remaining Gold went to Rethink for "#TheReal10″ campaign for AAUW. The agency also won Silver for the "Uber Food Drive" in the Mobile Campaigns category.
The full list of Canadian winners can be seen below and also includes Lg2, Red Lion, BIMM and The&Partnership. Cleansheet Communications also picked up a Silver in this year's special Olympic Games category for its work on "Impressions of Play" for Canadian Tire.
Leo Burnett Toronto's awards contributed to the 49 wins picked up across the agency network, which secured it Network of the Year honours at the show. BBDO New York won 19 awards to be named Agency of the Year. The U.S. topped the country rankings with 69 awards, including 12 Golds.
Unlike other awards that include juries made up of ad industry professionals, Epica's jury is made of up members of the advertising and marketing press, with representatives from more than 60 publications from around the world – including strategy – though jurors are not allowed to vote for entries from the country they cover.
Leo Burnett Toronto: 2 Gold, 2 Silver, 1 Bronze
Gold
Printed By Somerset: Brand Identity, Websites
Silver
Smith Restaurant + Bar, "Smith Dinner Menu": Publication Design
Printed By Somerset: Direct (B2B)
Bronze
Smith Restaurant + Bar, "Smith Brunch Menu": Publication Design
Zulu Alpha Kilo: 1 Gold, 3 Silver, 1 Bronze
Gold
Self-promo, "Holding Our Own": Print (Corporate Image)
Silver
Cineplex, "Lily & The Snowman": Film (Media)
Interac, "Pets with Credit": Film (Financial Services)
Self-promo, "Say No To Spec": Online Campaigns (B2B & Corporate)
Bronze
Self-promo, "Zulu Alpha Kilo Website": Online Campaigns (B2B & Corporate)
Rethink: 1 Gold, 1 Silver
Gold
American Association of University Women, "#TheReal10″: Online Campaigns (Public Interest)
Silver
Uber, "Uber Food Drive": Mobile Campaigns
Lg2: 1 Silver, 2 Bronze
Silver
Farnham Ale & Lager, "Pregnancy Test": Print (Alcoholic Drinks)
Bronze
La Societe de l'assurance automobile du Quebec, "Movie": Radio
Rethink Breast Cancer, "Give-A-Care Collection": Packaging Design
Red Lion Canada: 1 Silver, 1 Bronze
Silver
Toronto Silent Film Festival, "Instagram Escape Room": Branded Games
Bronze
Toronto Silent Film Festival, "Instagram Escape Room": Mobile Social Networks
BIMM: 1 Silver
Canadian Safe School Network, "Bully Ads": Online Ads
Cleansheet Communications: 1 Silver
Canadian Tire, "Impressions of Play": Olympic Games 2016
The&Partnership: 1 Bronze
Toronto Public Health, "Condom Famous": Print (Health & Safety)