Up to the Minute: Cannes shrinks its juries
Plus: New wins for Ketchum and NKPR, GroupM streamlines and more news you may have missed.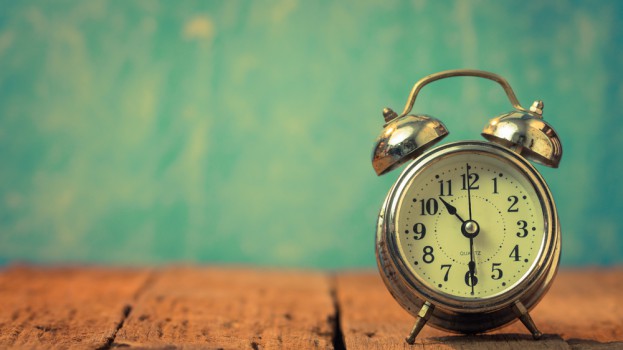 Hires, promotions and other news
Cannes Lions has announced changes to its juries, reducing the size of its panels overall by 92 members in an attempt to have a higher standard of meaningful debate. In addition, the first phase of voting for Promo & Activation, Media and Direct will now be completed by a shortlist jury in the weeks leading up to the June festival. Those jury members will be selected using the same process and criteria as the awarding juries. Jury panel sizes will also be reduced across the Film, Radio, Print & Publishing, Outdoor, Digital Craft, Creative Effectiveness and Mobile categories.
Ford Motor Company of Canada has appointed Mark Buzzell as its president and CEO, effective Jan. 1. Buzzell, currently general manager for the western market area in the United States, replaces Dianne Craig, who will take on the U.S. director of sales position. Buzzell joined Ford in 1989 and has held a variety of marketing, sales and service positions.
GMR Marketing has announced additions to its team in Toronto from earlier this year, bringing on Gerry Chomniak as group account director and Sarah Vander Meer as production director. Previously group account director at Havas Worldwide Canada, Chomniak has held roles with Saatchi & Saatchi, Marketel, J. Walter Thompson and John St. For her part, Vander Meer has more than a decade of experiential marketing experience managing and producing large-scale events, including award shows, fashion shows and galas. She has worked on brands including Audi, Porsche, Destination Canada, BMW, Mini, Sears and Rethink Breast Cancer.
New business
Branding agency Haft2 has announced four new team members from the latter half of this year, along with five new account wines. Tony Ponzo, former ACD at John St., joined the shop in May as creative director. Meanwhile, Susan Murray was appointed as general manager to lead the account team. Other hires include Brittany Siddall as account manager and Julia Mauer as account coordinator. Siddall joined from the U.K., where she worked in lifestyle PR and international events, while Mauer came on following an internship with Leo Burnett. On the client win side, Haft2 has won business for Right to Play Canada, the Canadian Cosmetics Toiletry and Fragrance Association, Beauty Gives Back, Tricon Capital Group and law firm Affleck Greene McMurtry.
Hain-Celestial Canada has selected Ketchum Canada to lead public relations for the Yves Veggie Cuisine brand. Ketchum's campaign early next year will include blogger and influencer engagement and media relations.
At-home beauty device brand NuFace has selected NKPR as its agency of record in the U.S. NKPR will be spearheading the PR strategy south of the border, which will include all media and influencer relations, strategic partnerships, retail experiences and event management.
Luxury automotive brand Genesis Motors Canada has retained lifestyle PR firm Faulhaber Communications following a competitive review. Genesis, launching in Canada this month, is under the Hyundai Motor Group and its product portfolio will start with two models, building to six by 2021. The national, bilingual, integrated communications mandate, beginning this year and continuing into 2018, is focused on building the brand in Canada and includes creation and management of all social channels and content.
Media
Touché! was the big winner at Thursday's Media Innovation Awards, taking home seven golds at the show.

Astral Out of Home has introduced a new service called Momentum that incorporates data to allow for more real-time updates.

GroupM has announced a streamlining of its North American operations, centering resources around two fundamental pillars: media investment and platform services.