Targeting millennials? Start with their devices
As mobile innovation explodes, the challenge for finserv will be to match or exceed expectations.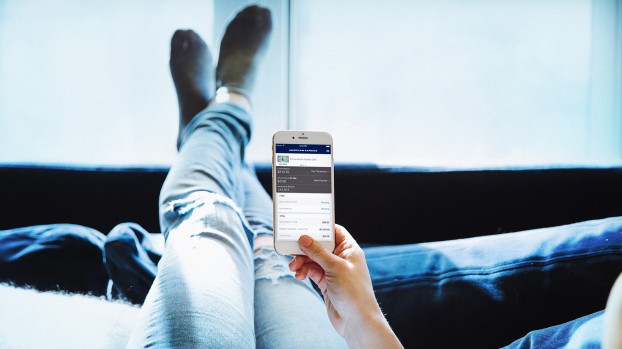 By Michael MacMillan

For most Canadians, financial services apps are nothing new. The convenience of mobile banking is indisputable. What is new, however, is the recent surge of financial players that rely almost entirely on apps to interact with customers. From investments to loans, their service starts and ends at the device level.

It's not surprising then that, according to the Millennial Disruption Index, 33% of millennials surveyed believe they won't need a bank at all in the future; or that 73% are more excited about financial offerings from Google, Amazon, and Apple, brands known for mobile innovation, than from their bank.

This digital transformation is likely to continue at a rapid pace. And, as consumers become even more accustomed to intuitive mobile solutions in other parts of their lives, they will soon come to expect them from their financial providers. Therefore, the onus is on traditional banks to not only continue to innovate their product and service solutions, but to figure out ways to better engage millennial customers and prospects who live in a mobile-first world.

Millennials clearly expect consistent communications from their bank, but there's no doubt they're more receptive to those communications when they're sent via preferred channels.

Customer data is key to creating personalized initiatives that drive engagement and facilitate long-term relationships. With vast pools of customer data to draw from, financial services firms have a clear opportunity to leverage those insights to craft hyper-targeted mobile campaigns.

High Road has extensive experience creating and executing these types of campaigns. The agency recently worked with one of the world's largest financial companies to develop a mobile-optimized Facebook campaign that helped drive prospects through the customer decision journey, serving relevant brand content at the right moments to drive consideration for hero financial products. In four months the campaign drove a 400 % increase in social acquisition.

In another example, Record Bank of Belgium went so far as to create an app that allows users to simply scan a TV, billboard, radio or print ad of a car to instantly learn the purchase price, thus making it easier to understand what kind of car loan was required. The campaign started from the insight that people dream of buying a car when presented with an ad, but are rarely presented with ads at a time when they can make calculated purchase decisions.  Armed with a mobile device, however, anything is possible.

We've only scratched the surface of mobile technology. From biometrics to AI, the most revolutionary changes have yet to come.  So, when kick-starting conversations with millennials, be sure to start with mobile in mind.

Learn more about how High Road can help you build powerful new connections with millennials. Contact us today by signing up for a complimentary Power Hour session where we'll bring you fresh ideas that will put your brand in touch with this new generation.