Interbrand brings on new strategy head
Andrew Martschenko joins the Toronto office after working for the shop in New York and Asia.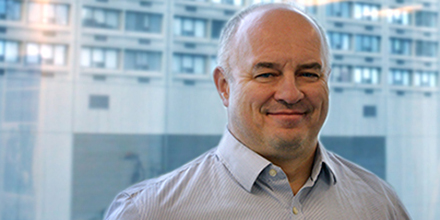 Interbrand Canada has brought on Andrew Martschenko as its new head of strategy, a new position designed to bring more global experience to its clients.

Martschenko joins the Toronto office after working for a decade at Interbrand in New York and various locations in Asia. Major clients that Martschenko has worked on over the years include TD, Enbridge, Allstream, 3M, AT&T, Standard & Poor's, GM, Huawei, John Deere, Johnson Controls, Nissan and Gold Channel.

In his new role, he will focus on areas including urban mobility, smart cities, fintech, industrial automation, talent branding, category disruption and Asian and European market entry, along with leading Interbrand Canada's in-house analytics team, which works on informing decision-making around brand strategy development, mergers and acquisition (M&A) opportunities, brand architecture questions and creative/identity development.

In a press release, Interbrand Canada's managing director Carolyn Ray said that Martschenko's international experience will be a particular asset as Canadian businesses look to grow their brands and business results outside of our borders.

Interbrand Canada's clients include the Toronto Board of Trade, CPA, Fairmont and Enbridge, among others.