A new leadership team at Publicis Montreal
FCB president Rachelle Claveau and Lg2 creative director Sylvain Dufresne will take the reins at the office.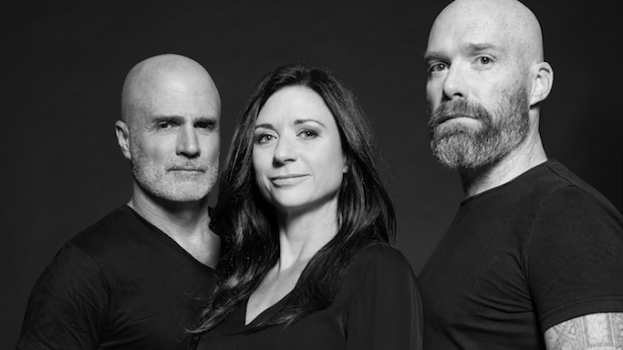 Pictured, left to right: Publicis Canada president and CEO Duncan Bruce, Publicis Montreal president Rachelle Claveau and Publicis Montreal EVP and CD Sylvain Dufresne.

Publicis Montreal has made two major additions to its leadership team, hiring Rachelle Claveau as president and Sylvain Dufresne as EVP and creative director.

Claveau will be responsible for all of the agency's activities in Montreal in her new role and join the agency's national executive committee. Claveau was most recently president of FCB Montreal, a role she took last year when previous president Daniele Perron left the agency to lead marketing at Tourisme Montreal. Prior to that, Claveau was VP and managing director of the office and had a lengthy tenure on the client services team at Cossette.

Tyler Turnbull, CEO of FCB Canada, said in an email to strategy that a search for Claveau's replacement is already under way and that he will oversee day-to-day operations in Montreal in the interim.

Alain Tadros, the previous president of Publicis Montreal, left the agency in the summer to take on the role of VP of marketing for Quebec at grocery retailer Metro. Duncan Bruce, president and CEO of Publicis Canada, had been taking on Tadros' duties during the search for a permanent replacement.

On the creative side, Dufresne will be overseeing all creative work out of the office and also take a spot on the national executive team. Dufresne has spent the past seven years as a creative director at Lg2′s Montreal office where he worked with clients including Loto-Québec, Desjardins, Maxi, Tourisme Québec and Lifesaving Society.

Bruce, who was named CEO of Publicis Canada last year, said in a press release that both new hires gave the agency a leadership team that understood the importance of data and reaching consumers across an increasingly complex number of channels.

"We need to go beyond integrated messaging to interconnected ecosystems that create highly relevant and timely brand experiences across the customer journey," Bruce said in a press release. "We were looking for a team who not only believed in this new reality but would continue to evolve it. [Rachelle and Sylvain] will energetically contribute and evolve the agency, ensuring it meets the challenges our clients and their brands face today."

Both new positions are effective Jan. 9.