Stimulant's gift guide for creatives
From robot bartenders to WiFi-boosting lightbulbs, we'll help you find the perfect thing to put under the tree.
You have 18 days (well, 19 if you're a masochist who doesn't mind leaving gift shopping for Christmas Eve) until families get together to show their love through the act of ripping apart neatly wrapped presents under the tree. Strategy's sister publication stimulant decided to give you a hand with sourcing gifts again this year, so you can get back to enjoying the hangovers that come after attending the flood of holiday parties. We have everything for every person in your clan.
On the Whiskey Wedge
By Bree Rody-Mantha
I really like whiskey, as I'm sure most creatives do too (or am I just being stereotypical here?). Anyway, these glasses are at the top of my Amazon wishlist and certainly make for a nifty way to impress someone in a meeting. They're a good alternative to overdone whiskey stones. Oh, and bonus if you're a wine drinker – this company's flagship product is great for those who like their wine chilled too.
Retails for $17.95.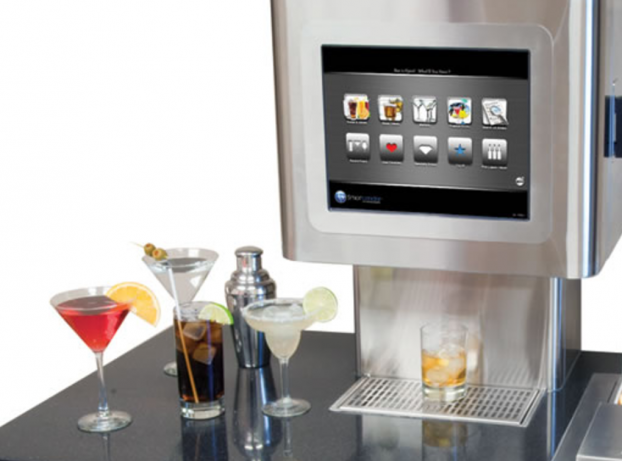 Tech gifts to save milliseconds
By Mary Maddever
Agency execs and marketers have one thing in common – every year they have more to do and less time to get it all done.
Despite new solutions that do everything at click-speed (how did we all manage pre-Ritual?), in 2017 more milliseconds need shaving from routines.
So, for all bosses out there with productivity targets to hit, may we suggest The Robotic Bartender. For a mere $25,000 you can install this touchscreen mixologist to dispense custom cocktails at the touch of a button. From an ROI POV, it's a steal – it simultaneously saves time and boosts creativity while relieving some of that time-crunch stress. It's not quite as handy as the Star Trek Replicator, but there's also a place to store snacks (if lemon twists qualify). There's also a sleeker one-less-zero-in-the-pricetag model from Monsieur, and there's an app with that.
For a stocking stuffer/secret santa level spend, this pairs well with $30 Star Trek Transporter Pad coaster sets. They play materialization (and alarmingly, dematerialization) sound effects as they glow. Curiously, the ThinkGeek site recommends this for office pets:  "Also great for hamsters (fitted with earplugs)," while Hammacher Schlemmer provided no rodent safety protocols for its robot bar.
In comics veritas
By Harmeet Singh
Illustrator Sarah Andersen's work can basically be summed up as "it's funny because it's true." But that's really a massive understatement because her little slices of life are hilarious.
Her adorable comics let us know we're not alone in our hatred of people everyone else likes, need for alone time and procrastination. Earlier this year, some of those observations made their way into a book, aptly called Adulthood is a Myth.
For those of our readers thinking that this work is just going to speak to the Peter Pan millennials out there, I'd argue that Andersen's insights are dead on for all ages. And for an industry that prides itself on getting to the real human truths out there, take lessons from the artist's fun little doodles, which she also shares on social media.
Take her thoughts on being overwhelmed. Or relationships.
Or – sorry, ad folks – this:
For the non-book lovers (read: weirdos) out there, prints of Andersen's work are also for sale.
 But for this holiday season, I'd encourage our readers to be like me and, evidently, Sarah Andersen:
Retails for $14.98.
Images via Sarah Andersen.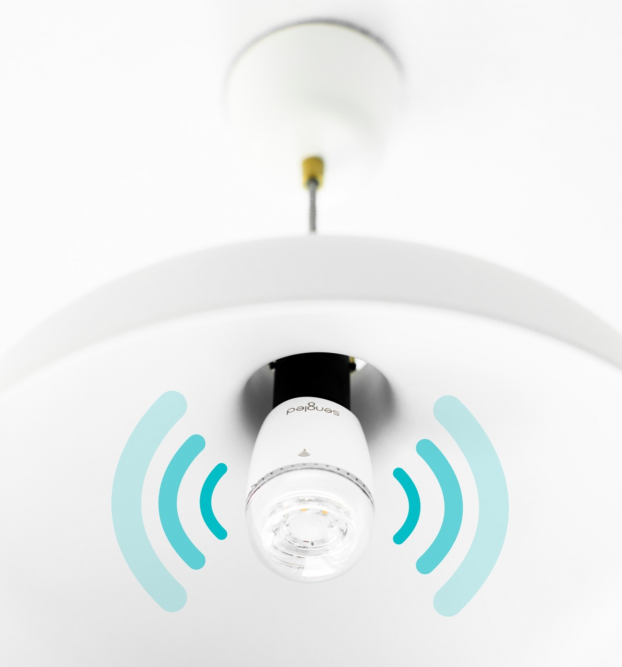 Lights that provide WiFi passage
By Jeromy Lloyd
Is there anything more frustrating than a WiFi dead zone? Moving into a new office or apartment now comes with the added anxiety of wondering if you'll be able to rage tweet from the toilet.
The geniuses at Sengled are tackling this modern crisis with a line of WiFi-connected LED light bulbs that screw into standard fixtures.
Its Boost bulb stretches signals "up to 100 feet," effectively extending a connected workspace or making sure every nook and cranny in the century-old walk-up you just rented has access to Netflix. If you're the sort that needs a bit of music in the background, Sengled also makes Bluetooth-enabled bulbs with twin JBL speakers to brighten your mood.
Retails for $49.99.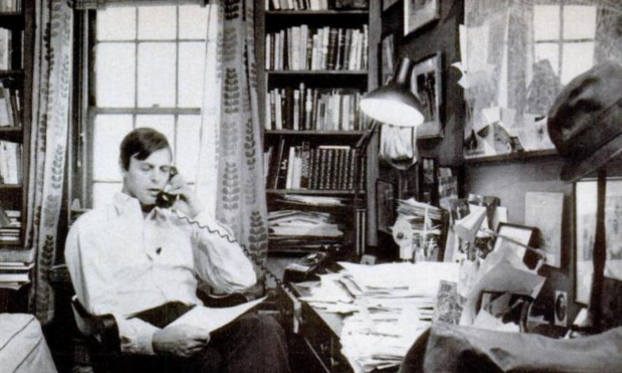 The Art of Fiction
By Mark Burgess
I'll join the other bookworms on this list.
There was a period (the winter of 2007) when I spent an outsized portion of my weeks in a dark internet café reading interviews on The Paris Review website. I was teaching English in northern Argentina, where finding good books in English wasn't the easiest thing to do, so I sacrificed my eyes for hours at a time in front of a glowing screen, surrounded by adolescent boys playing video games, while I read interviews with Saul Bellow, Milan Kundera, Mavis Gallant and, being in the land of gauchos, Jorge Luis Borges.
So the magazine's announcement last week that it had completed a digital archive of everything published over the last 63 years inspired some nostalgia. Luckily for you and that finicky creative you're shopping for, it's just in time for Christmas.
The "Art of Fiction" (or poetry, or screenwriting) interviews are awesome testimonials about the creative process, from Hemingway charting his daily word count on a piece of cardboard hanging beneath a mounted gazelle in his Havana apartment, to Joan Didion talking about how, as a 15-year-old, she would type out Hemingway's stories to get the rhythms into her head, to Matthew Weiner describing how reading The Waste Land shaped his mix of high and low culture in Mad Men. And the quarterly's art and photography portfolios, as well as its striking covers and layout, offer something for the design snobs.
The magazine is pitching the subscription, which comes with full archive access, using the tagline "never be bored again."
Retails for $44.
To a happier 2017
By Val Maloney
Whichever way you slice it 2016 has been rough on a lot of people. Whether or not you believe the research that says gratitude actually makes you happier, there's no harm in spending a few minutes a day focusing on what's going right in your life. Enter the Five Minute Journal, which asks users to spend some time in the morning writing about what they're grateful for and their goals for the day, and then to reflect back on what went well and what could have been done better in the evening. Try it out, your happiness is worth five minutes.
Retails for $22.95.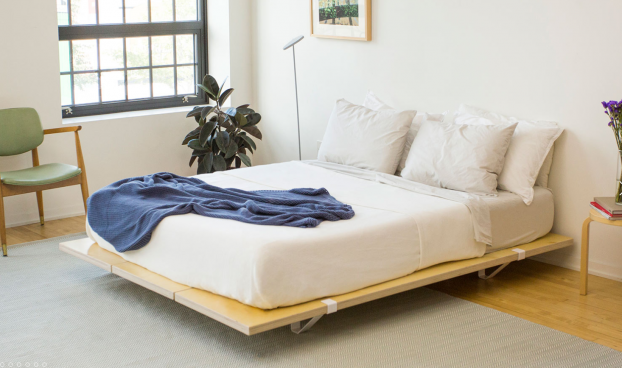 Furniture for DIYers
By Josh Kolm

My pick is Floyd, a furniture maker that's a pretty good alternative to Ikea.

They made their claim to fame a couple of years ago by selling just simple metal legs that feature a minimalist, almost industrial design so you can create your own table of any size and any surface material, making the "flat pack" idea more customizable. They've since started to sell full furniture kits, but have also taken this idea to things like bed frames, and they're more sturdy than your typical Ikea furniture.

Retail ranges from $29 to $489.