Tank continues to grow
Another 20 employees have joined the booming Montreal agency over the last several months.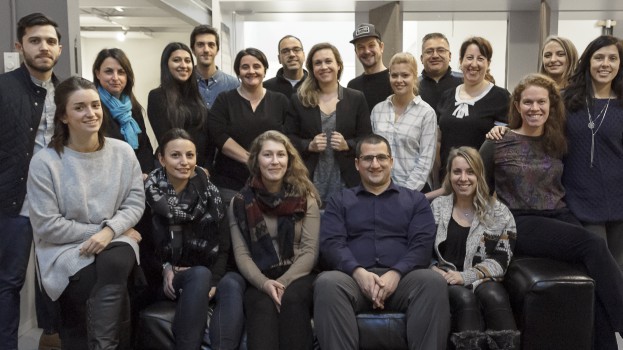 Tank continues to stake its claim to being the fastest-growing agency in Quebec, having brought 20 new employees into its Montreal office since the summer.
Leading the hires is Sean Saraq, who has been hired as director of strategy. Saraq was previously executive director of brand strategy at KBS Montreal, and has worked with clients including BMO, Dairy Farmers of Canada and Subway.
In the creative department, the agency has hired interactive art director Marine Intartaglia from Attitude Marketing and former Sid Lee and DentsuBos art director Jean Nicolas Duval, as well as former freelance medical writer Patrick Janukavicius. It has also added graphic designers Etienne Murphy and Valérie Trudel to the team.
In production, the agency has added content director Joannie Fredette, creative coordinator Chloé Lorini and industry veteran César Amado as print producer.
The greatest growth has been in its client services team. The additions include account managers Ricardo Perozo, Caroline De Civita and Nilton Carreiro; account director Shaindy Offenheim; account coordinators Jessica Andrade Garcia, Roxanne Vocino, Tania Cusson-Alvarez, Dominique Brossoit and Lucie Paré; interactive account manager Geneviève Dionne; and account supervisor Julie Bergeron.
Rounding out the hires is Annie Lefebvre as accounting technician.
The latest round of hires follows a group of 30 that joined Tank earlier this year and helped it push past  the 100-employee mark. The growth this year follows a 2015 where Tank won new business from Corus Media, Canadian Heritage and the national work for Reitmans, continued to see growth in providing the French work for Interac and Telus and, based on increased business from U.S. clients, opened a new office in New York.