The List: Wattpad's evolving influence
We're rolling out our choices for the top news-making and innovative companies of the year. Here, we look at the platform's strategy for global content partnerships.
Now that Marketing has joined forces with strategy and Media in Canada, the combined editorial team has made a few changes to some recognizable programs, including The List. While our readers may not see the same titles they once did, there's no need to fret. We're still recognizing the best of the year among agencies, media players and tech companies in terms of news made, successful business strategies and their influence on the industry at large. Our process remained the same. Our editorial staff pored over dozens of nomination forms and news stories from the last 12 months to choose The List.
Here, we look at Wattpad's successful past year.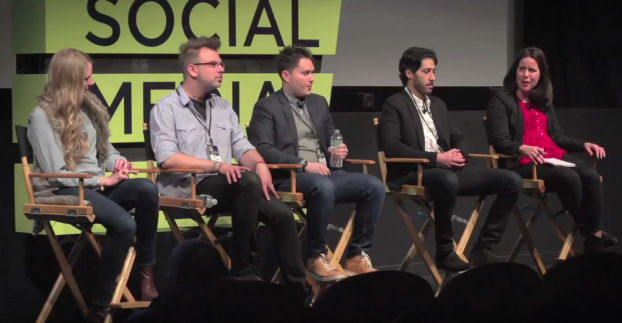 Are Wattpadders the next YouTubers?

With more than 40 branded campaigns, more time spent on the platform than ever (15 billion minutes per month) and a gradually expanding team (approximately 140 people, mostly based in Toronto with small remote teams based in New York, Los Angeles and the U.K.), Wattpad's evolution is starting to resemble that of other social media-turned-media platforms.

It's partnered with Turner Networks to adapt some of the platform's best stories into shows on Turner's networks, it's launched its MCN-like creator service Wattpad Studios and it's just seen its fifth author hit the New York Times Bestsellers list.

Wattpad's branded stories have taken off as well — one of the platform's top creators, Anna Todd, was commissioned by AT&T to write the story Weeping Willow, a story where the main character dies while texting and driving in order to bring awareness to the danger of the act. The campaign resulted in more than six million social impressions and significant brand lift for AT&T, according to Wattpad. The work was also shortlisted for two Cannes Lions awards.

Other brand partnerships have been with Lay's Wavy, Sour Patch Kids and Coca-Cola, among others.

"I think brands are starting to understand the importance of having a message that people can rally around, and we're a really unique platform to tell those stories on," Suzanne Spence, head of brand solutions at Wattpad, tells strategy.

So what has helped the social platform, headquartered in Toronto's St. Lawrence Market neighbourhood, propel itself to the top of mind for brands around the world?

It's just been a matter of putting itself out there, Spence says. While Wattpad hasn't invested much in marketing efforts — Spence says that will likely start next year — what made the difference this year was more face-time in-person. Spence and the Wattpad team have attended and spoken at a number of major tech and media events this year, including New York Social Media Week (pictured above), Cannes, CES and SXSW.

But another big boost in Wattpad's profile was through a partnership with the AT&T Hello Lab and American YouTuber Grace Helbig. Helbig used Wattpad to write the first and last chapter of her youth-oriented novella Freak Week, with fans submitting their ideas for the middle chapters through the app. The collaborative effort was detailed in the YouTube series Writing With Grace, with the novella read aloud by Helbig and several of her fellow YouTubers at VidCon in June.

"This was a really good way to capture a new audience for Wattpad through someone like Grace, who really helped showcase it as a social platform," says Spence.