Warby Parker heads to Yorkdale
The new location is the eyewear brand's second international bricks-and-mortar store.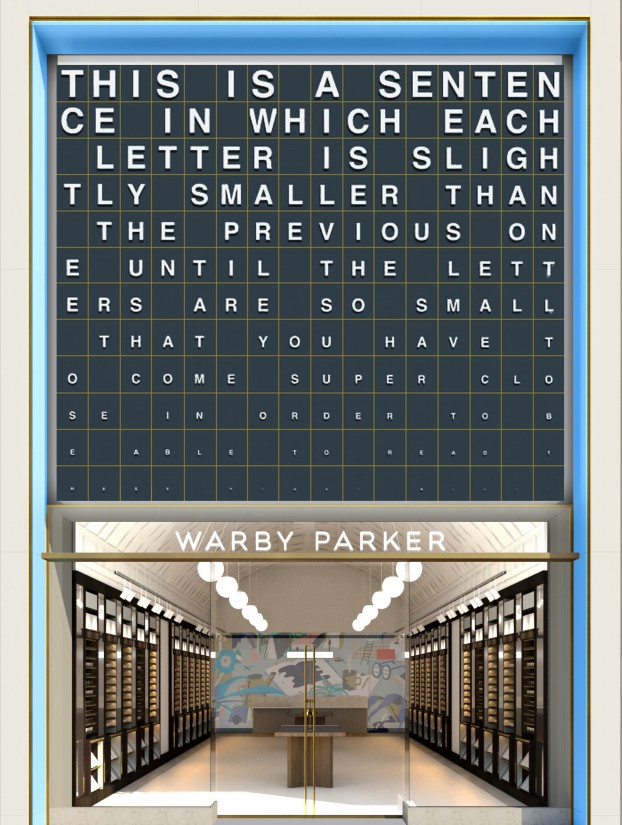 Warby Parker is opening its second Toronto bricks-and-mortar store, this time in the city's Yorkdale Shopping Centre.

Set to open on Saturday, the store is just the second international location for the online eyewear retailer, which opened its first store in downtown Toronto in August.

For the new location, the brand worked with local artist Micah Lexier once again, this time for an original, text-base piece spanning the facade of the store. The reference desk area will also feature an original mural by Toronto-based artist Adrian Forrow. Like the Queen Street West location, it will also have Canadian books for sale.

To promote the launch, the brand has also introduced a limited-edition pair of sunglasses exclusive to the Yorkdale location.

Given that Warby Parker is privately held, the company doesn't disclose how sales at its first Toronto location have stacked up against bricks-and-mortar stores in other similar locales. The brand has about 40 retail locations across the U.S., with no current plans to open more locations in Toronto.