Welcome to the sharing economy of advertising
KBS Canada head Nick Dean reflects on talent in the agency world and what's ahead for 2017.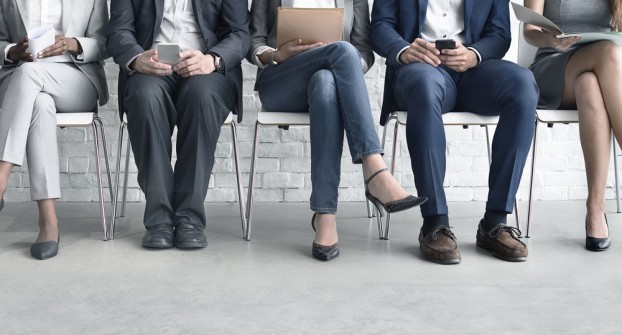 About a year ago, I wrote an article proclaiming 2016 as the year to reinvent advertising. I challenged the industry to step up in the face of mounting procurement pressures and allow our creativity to reinvent the category. I also outlined the steps necessary to survive the "Uber-ization" of our business.
How did we do as an industry?
Pretty well, actually.
As predicted, advertising didn't die –nor will it anytime soon. But, we certainly continued to see pressure across price, competition and new technologies constantly changing the game.
McCann reinvented itself with a new name (actually, an old name) and a fancy new office with 3D printed figurines of their staff.
Zulu Alpha Kilo continued to espouse independence as the key to creativity and won small agency of the year in the U.S. —not to mention the coveted Whirlpool business.
Taxi had the comeback of the century following the Telus departure, seemingly winning every piece of business they pitched.
And, Cossette blew everyone away with its new campaign for SickKids, ultimately winning Agency of the Year.
Kudos to them all for their success. But what's really driving it?
One word: talent.
I recognize the hypocrisy of preaching without practice. So, I want to reassure you that we at KBS have done our part over the past 12 months, which led to a significant restructuring of our operations at both of our Canadian offices (Toronto and Montréal). We focused on reducing the agency's reliance on commoditized services and focused our energy toward that which can't be commoditized: great talent.
The best ideas come from the best people and the best businesses need those people. The best people however, are changing the way they work too.
What does that mean for shops that want to win Agency of the Future?
The winners will have access to the best talent, no matter where they are. Let's be honest, Apple has completely democratized the creative process. Every single time you walk into a coffee shop and see a hipster hammering away on their laptops, it's possible that they're creating the next great ad campaign—with zero overhead costs, complete flexibility and great coffee. It's exciting, but also daunting when you consider the overhead traditional agencies must support to maintain their structure.
So, how can we as an industry embrace the freelance revolution, while protecting, nurturing and maintaining talent? Simple. Accept the fact that you no longer own talent – you share it, with everyone, including your competitors.
Welcome to the sharing economy of advertising.
In my article last year, I asked, "Who's the next Geoffrey Roche? Where's the next Paul Lavoie? When will the next Tony Chapman step forward? Where's the bravery, the courage and the fearlessness these industry icons once embraced, and we envied as we were starting our careers?"
Dave Lafond threw the first gauntlet with the recent launch of No Fixed Address. And, with Serge Rancourt, they are attempting to reinvent the agency model. Their name alone implies they fully embrace the new world order for advertising; flexibility in staffing, office space and working hours. They don't need to "own" anything in the traditional sense and they're using this flexibility to their advantage.
I'm also keeping my eye on Pomp and Circumstance as another agency start-up that is redefining the existing model, with great talent at the top under Lindsay Mattick and Amanda Alvaro. Do they offer PR? Advertising? Social? Yes. The traditional lines that once defined our business are blurring more rapidly than ever and Lindsay and Amanda know it.
In 2017, we will continue to see significant change including talent shifts and shuffles amongst the big agencies. We're going to see new entrants into the category too, offering new models. And if we're lucky, some of those models will be bold enough to reimagine and ultimately redefine our industry.
Keeping all of this in mind, how will I prepare for the challenges ahead?
Find the best talent and stop worrying about whether they're full-time or permanent. The recognition that you can't own talent is actually quite liberating. It allows us to manage the ebbs and flows of our business, all while maintaining the highest of standards.
Invest in the things the best talent cares about. Culture is so much more than just wine-downs, summer parties and Ping-Pong tournaments. People want to work for purpose-built brands as much as they want to buy from them. Define your purpose beyond just advertising and make a real investment.
Release myself from the confines of our current business model (i.e. how we make money). Force myself to think differently about how I'll charge for services and pricing.
Finally, I want to take more risks. We push our clients to take risks every day with their business and it's high time we do the same.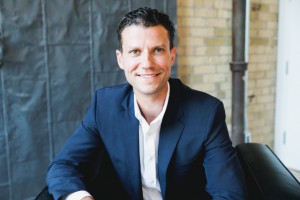 Nick Dean is president and CEO of KBS Canada.

Featured image via Shutterstock