What do students want from their bank?
A survey by SPC reveals how Canadians under 25 interact with financial institutions and what will keep them from switching.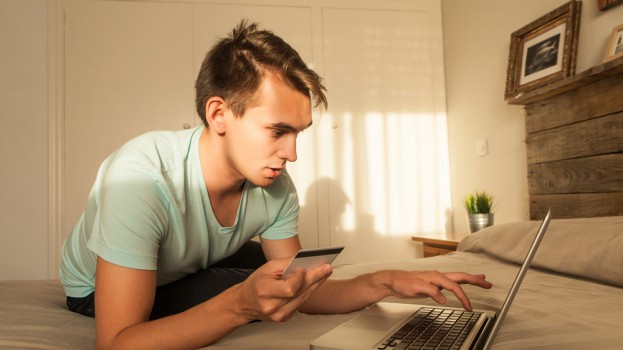 Students are more comfortable using digital platforms to interact with their banks, but they do still see some reasons for visiting a branch in person, a new survey by SPC suggests.

SPC polled roughly 800 of its student loyalty club members through an online survey. Most of the respondents (87%) were between the ages of 13 and 25.

The predominant reason for a student choosing a bank is because their parents bank there (66%), with 33% saying it was because of convenience and 25% saying it had low fees. Only 9% said it was due to loyalty rewards, with 6% saying it was because of a promotion or because a friend recommended it. Recommendations from family and friends are the most trusted source when researching banking and financial products (61%), followed by 47% from bank employees, 29% a bank website and 24% from online consumer reviews. Family and friends are also the most common thing that will make a student take action on their research.

Very few respondents – just under 25% – have ever switched banks, but those who did cited high fees (33%), general unhappiness with their previous bank (30%) and better products at a different bank (30%) as the top reasons for doing so. Whether its with a new or current bank, back-to-school is the most common time for students to consider new financial products (66%), followed by the holidays (31%).

When it comes to what students want from their banks, 70% say being rewarded for their loyalty will help ensure they stay loyal in the future, 65% say they appreciate transparency and clarity and 62% say they are affected by hidden fees and would like to know more about what they mean. Lower on the list, only 30% said they want banking products that connect with their lifestyle, 27% said they wanted help managing their finances and putting limits on spend and 11% said they wanted to know more about how a bank serves their interest as a way to build trust.

Budgeting isn't a big priority for students: 65% say they don't use any budgeting or personal finance apps, though some use general programs, like Google Docs (14%), Microsoft Word (14%) or a notes program on their phone (13%).

In terms of interacting with their bank, 40% said they bank most often through a mobile platform, with 38% saying through desktop. While roughly half of respondents said their use of both platforms has stayed roughly the same over the last year, 37% said their online banking increased (compared to only 9% who said it decreased) and 48% said their mobile banking increased (compared to 4% who said it decreased).

With so many young people turning to digital platforms for banking, it makes sense that 32% said they never visit a bank branch and 51% said they visit roughly once a month. Only 11% visit at least once every two weeks, with only the remaining 6% visiting once a week or more. Half of the respondents said the amount they visit a bank branch hasn't changed over the last year, with 26% saying it has decreased and 24% saying it had increased.

Despite that, 55% of respondents said visiting a branch would be the most convenient way for them to switch banks or open a new account, with 40% saying online and 26% saying through mobile.

As non-cash payment methods increase in popularity, ATM interactions are also becoming sparse among students. One quarter of students say they never use a bank ATM, with 44% saying they use one roughly once a month and 17% saying they use one every two weeks or so. Despite this, 87% have not used a mobile wallet or other mobile payment tech, suggesting they are turning to other payment methods, like cards. Security concerns were the main reason for not using mobile wallets for 45% of respondents, while 43% said they simply don't feel they need it.

The quality of service doesn't seem to be a defining factor in the way students interact with their bank, with respondents ranking it as "very good" or "excellent" at 64% for mobile banking, 71% for desktop and 76% for in-branch. Overall banking satisfaction is high, as 72% said they were likely to recommend their current bank to friends and family. However, that doesn't mean students are willing to interact with their banks on other platforms: only 13% said they follow their bank on social media.