AToMiC Awards 2017 jury revealed
Check out the industry folks who will determine the best work in advertising, media and tech.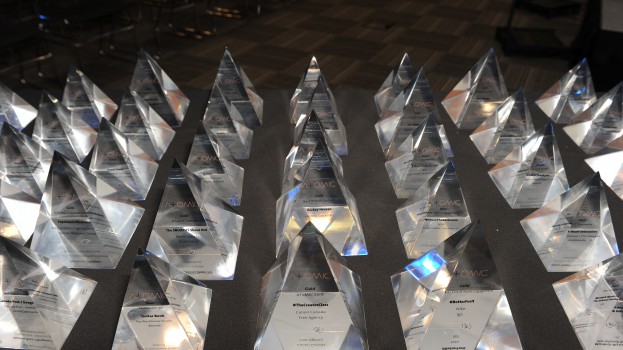 Before our readers slip into their holiday TV-binge-watching-and-sugar-cookie-comas, keep in mind that the deadline for the 2017 AToMiC Awards will be just a few weeks after we all ring in the new year (for the keeners among you, the early bird deadline is tomorrow).
While the industry works like Santa's elves to put together entries for the best work in advertising, tech and media (due Jan. 20), we can all at least look ahead to warmer weather in May 2017, when the AToMiC Awards will be handed out.
In the meantime, here's a look at the fine folks who will judge this year's competition.
Luc Du Sault, partner, VP, creative director, Lg2 (co-chair)
Ann Stewart, president, Maxus Canada (co-chair)
Mark Bishop, co-CEO, executive producer, marblemedia (co-chair)
Dan Fricker, social media lead, Shopify
Karen Howe, creative director, The Township
Andrea Hunt, VP marketing, Weston Bakeries
Susan Irving, senior director of marketing, Pepsico Foods Canada
Christine Jakovcic, CMO, Molson Coors
Kevin Johnson, CEO, MediaCom
Scott Knox, president and CEO, Institute of Communication Agencies (ICA)
Dré Labre, partner, creative director, Rethink Canada
Steve Persico, group creative director, Leo Burnett
Ramona Pringle, director, Peak Media
Steven Sage, VP, sustainability and innovation, Kruger Products
Rose Sauquillo, creative director, Huge
Fiona Stevenson, president and founding partner, Idea Suite
Justin Stockman, VP, business and channel strategy, Bell Media