Bleublancrouge bolsters content strategy
The hiring of digital- and influencer-focused strategists aims to better inform work on increasingly important channels.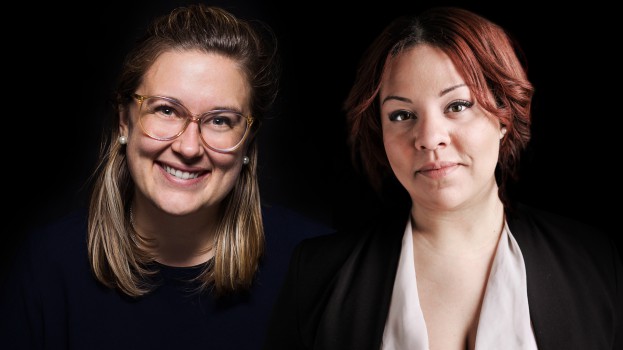 Pictured: Digital content strategist Julie Trudeau (left) and influencer marketing strategist Coralie-Jade Fournier.
Bleublancrouge has hired a pair of strategists to strengthen its thinking around digital content for clients.
Julie Trudeau has been hired as digital content strategist, a new role at the agency. Trudeau was most recently a senior advisor of digital creative strategy at Montreal-based research and consulting firm Substance.
Coralie-Jade Fournier has been hired as influencer marketing strategist. Fournier also comes from Substance, where she was a senior advisor specializing in communication, events and public relations.
"If we used the same media plans and strategies as two years ago, we'd have a 30% loss in efficiency," says Dave Gourde, VP of media at Bleublancrouge, referring to newer and changing digital channels. "We decided to beef up the content team because it's very necessary to play in that 30% range. The other 70% is still active, TV is still alive and newspapers are still being read. But you tend to spend more time on that 30% to make sure you actually understand customers and individuals and make sure the brands engage with them in a relevant way. In terms of importance, that 30% is going to grow, so we're preparing for it."
Earlier this month, Bleublancrouge launched BBR Studio, an internal unit offering production services across different online and offline platforms. The newly-hired content strategists, however, work as part of the media team, collaborating with all content-focused divisions and to use data to better inform creative.
"For a long time, media has been known to deliver performance, making sure creative was put in the right context for the best performance," Gourde says. "But we've also been sitting on a ton of data that we don't know what to do with. By bringing in a content team on the media level, it gives us a chance to inspire the creatives. Instead of saying this existing creative works better in that kind of environment, we can go to them and inspire creative, because we can dig deeper in the data and see how that impacts consumers."