The List: Bensimon Byrne's boundless thinking
How allowing staff and ideas to move freely within its office has propelled it to a successful year.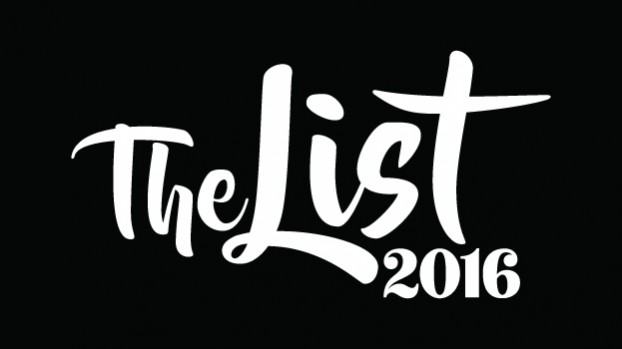 Now that Marketing has joined forces with strategy and Media in Canada, the combined editorial team has made a few changes to some recognizable programs, including The List. While our readers may not see the same titles they once did, there's no need to fret. We're still recognizing the best of the year among agencies, media players and tech companies in terms of news made, successful business strategies and their influence on the industry at large. Our process remained the same. Our editorial staff pored over dozens of nomination forms and news stories from the last 12 months to choose The List.
Here, we look at how Bensimon Byrne's collaborative philosophy and entrepreneurial approach have set it apart.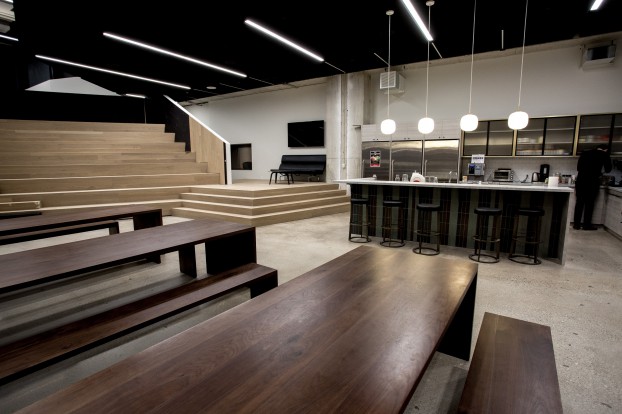 Bensimon Byrne does not like boundaries.

The growing shop is walking the (ubiquitous) talk when it comes to working without silos, operating the three parts of its business – Bensimon Byrne, OneMethod and Narrative – with a single P&L and allowing new business ventures to thrive from within its walls, earning it a place on The List.

Its collaborative philosophy translated to its physical space this year when it moved its office to the CBC headquarters in downtown Toronto, using an open concept design inspired by urban planning principles (including what it calls its "agora," or large central gathering place for staff, pictured above).

The move to one of Canada's foremost cultural landmarks was fitting.

"We have aspirations to be a global independent agency out of Toronto," says Joseph Bonnici, partner and creative director. "That's our goal."

For him, creating work with a cultural impact is the measure of success for the group. Last year, that was with its work with the Liberal Party, including helping put Justin Trudeau in the prime minister's office. This year, it was working to reinvigorate the CFL and lead Scotiabank's "Hockey Dreams" campaign. It will soon launch a major sponsorship-related campaign for the bank in Latin America as well.

The new office has also served a more practical purpose, providing more audio studio space and rental opportunities from the CBC (the shop's content division, dubbed "The Button Factory," stands at about 15 people). Its internal media department has also been growing, in part from organic growth through current clients, with billings across Canada and the U.S. reaching nearly $20 million last year.

In fact all of Bensimon Byrne's results have been impressive, with total revenue growing 16% over last year to $30 million – its third consecutive year of growth exceeding 15%.

Organic growth from existing clients, such as Nestlé and Constellation Brands, has helped propel the agency forward, though it has brought on several new clients including the LCBO, Toronto Argonauts and Freshii

When it does pitch new business, it's able to do so with the weight of a 225-person team behind it, with both its independence and single P&L working to its advantage. "Name another PR agency that has 42 creatives that they can access," says Sarah Spence, managing director of Narrative, who joined the team this year from High Road.

The agency's independence has another benefit: "We can do whatever the fuck we want," Bonnici says. And they do.

Along with growing a restaurant business from within the agency, this year, the shop had a focus on expanding OneMeth Creative Goods. Its streetwear clothing line now has e-commerce sales coming from more than 90 countries and annual revenue expected to reach more than $250,000 just 24 months after launching.

It also now has an investment in Toronto-based food-ordering app Ritual. After working with Ritual in a brand consulting capacity this year, the agency now has a financial stake in the platform and will serve as a test bed as it grows.

The agency has also made another, more significant investment in an influencer collaboration platform, and next year it will dive into an entirely new category with the launch of a new e-commerce business.

"Entrepreneurialism is really important to us," says Sandi Truffen, Bensimon's director of client service. With its hiring and culture, there's an expectation that those within its walls have an impact on not just clients but the agency itself, she says.

"Our business is creative, our people are creative, and to keep that fire stoked, you have to have possibility," Spence adds.

Clearly, staff buy in to the culture Bensimon is selling. Staff turnover is about half the industry average (and according to Bonnici, they haven't had a single layoff in the past five years). Its independent status has also allowed it to operate with a philosophy of allowing talent to grow and evolve. The agency actively seeks candidates with creative passions and skills outside of their day-to-day roles, even if they don't work in a creative position, and allows them to move within its operations, from PR to design and digital, part of what's contributed to its lower turnover.

The hiring process is also an arduous one, including interviews with at least five or six people. As Bonnici puts it, "we are vehement that we will not let someone in this building who's an asshole."