Labatt's Kyle Norrington heads south
The AB-InBev marketer takes a new role in the U.S., with Todd Allen returning to Canada to take over as VP of marketing.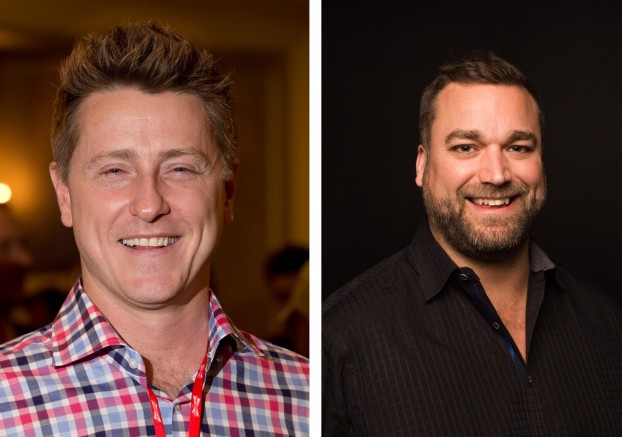 Pictured: Kyle Norrington (left) and Todd Allen.

Labatt's Kyle Norrington is headed to the U.S., taking on the VP marketing, global brands role to lead all communications for Stella Artois, Corona and Budweiser – a newly-created position out of the company's New York office.

Norrington was most recently VP marketing for Canada, a role now filled by Todd Allen, previously VP of global marketing for Stella Artois.

Norrington will report to Anheuser-Busch InBev global CMO Miguel Patricio.

Norrington has been with Labatt in Canada since 2000, working on the Kokanee brand before moving on to Budweiser, then adding the company's core and high end brands. He took the VP marketing role in March 2014 and, in 2015, was named one of strategy's Marketers of the Year.

"One of the things I'm probably most proud of in Canada is the team, the people I've been super fortunate to work with," Norrington says, attributing some of Labatt's recent success here to both its internal and agency teams.

For his part, Allen is returning to Toronto after nearly two years in New York leading the global Stella Artois brand. He first joined Labatt's Toronto operation in 2012 as a director of marketing, following just under four years with Sun Products and several years at Unilever.

Allen says his mandate will be to continue to build on Labatt's momentum in Canada, including with Budweiser's Red Light hockey platform and Bud Light Living. He adds that he is excited to return to Canada and work on new brands acquired by Labatt's parent company Anheuser-Busch InBev, including Mike's Hard Lemonade, Mill St. and Archibald in Quebec.

Focusing on experience-driven marketing around drinking occasions will be a priority going forward, he says.