Mid-season TV checkup
Execs from Canada's major networks give the inside scoop on their mid-season strategy, from old faves to potential new hits.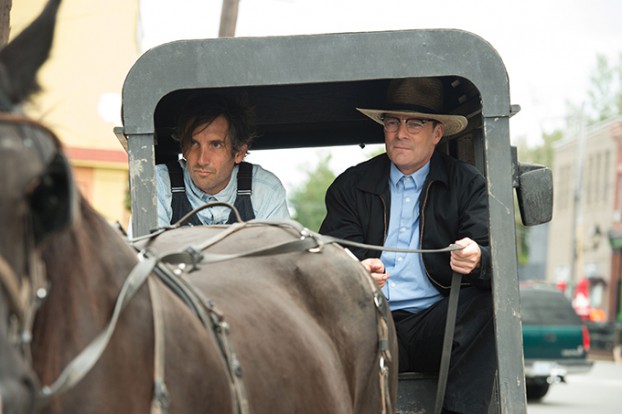 This article appears in the January/February 2017 issue of strategy.
If fall is the season when Canadians turn back the clock, it would appear that mid-season is all about the networks moving forward.
With a number of series featuring female leads, more diverse casts and plots treading into some taboo territory, it feels like television might finally see diversity as the new normal.
The women of the mid-season seem to do it all — they're carrying badges in CBC's Bellevue, CTV's Training Day and City's Shots Fired; they're donning lab coats in Global's Mary Kills People; and they're challenging traditional notions of motherhood in the CBC's Workin' Moms and City's The Mick.
But it's not just the gender balance that may cause us to shrug and say, "Because it's 2017." From race and religion to disability and mental health, this season's lineup covers new TV territory.
There's the racially charged drama Shots Fired, which contains numerous nods to U.S. police shootings, including the one in Ferguson, Mo., while CTV's Russell Peters is the Indian Detective features, well, Russell Peters as an Indian detective. In the unscripted world, the CBC travels to Canada's North with the docuseries True North Calling to explore a culture and way of life unfamiliar to most Canadians.
Turn the page to find out more about how the networks are using a mix of Canadian content, comedy and drama to grab (and keep) audiences this mid-season.
What's working, what's next
CBC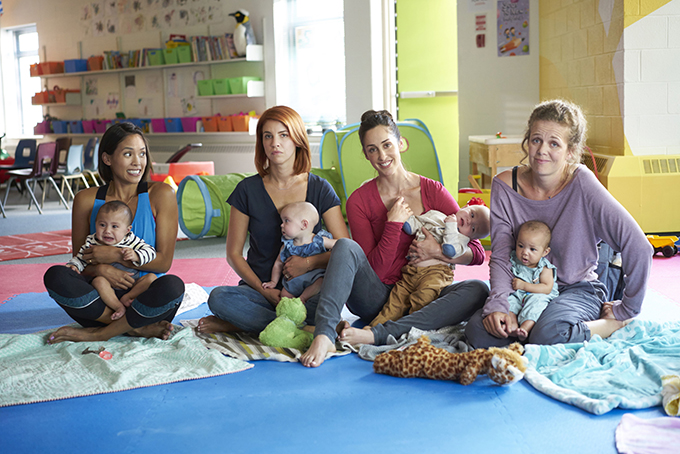 By Bree Rody-Mantha
CBC's mission to appeal to a diverse Canadian audience paid off with Kim's Convenience, a new series that became a fall hit. The winter line-up brings more new topics to the small screen – from autism and postpartum depression to Mennonites and therapy sessions.
"Kim's is a good example of a cast that doesn't feature white Canadians in the lead, and yet it's resonating with a lot of audiences," says Sally Catto, GM of programming at CBC TV. "It's not just Koreans – it's people who can relate to an immigrant experience, people living downtown, people who work for family businesses."
The family comedy stars Paul Sun-Hyung Lee and Jean Yoon as the owners of a Regent Park convenience store in Toronto reunited with their estranged son. The series' 13-episode run ended in December after boasting an average audience of 975,000 viewers (2+) as of Nov. 13.
While the CBC is taking some risks with subject matter, Catto says the pubcaster sticks to a familiar formula when it comes to scheduling: Tuesday, for example, has "always been a comedy night." Workin' Moms (pictured above), from creator, star and executive producer Catherine Reitman, maintains that tradition, airing at 9:30 p.m., tailing the CSA-winning Schitt's Creek, set for a mid-season return Jan. 10.
Following the lives of four women – it also stars Dani Kind (The Good Witch), Juno Rinaldi (The Killing) and Jessalyn Wanlim (Orphan Black) – navigating motherhood, Workin' Moms tackles once-taboo subjects like unplanned pregnancy and postpartum depression.
New drama Pure takes the 9 p.m. slot on Mondays. Set in a tight-knit Mennonite community, Ryan Robbins (Sanctuary) stars as a newly elected pastor whose beliefs are challenged when he's forced into a local drug trafficking ring. Pure takes the place of Shoot the Messenger, which pulled in an average of 264,000 viewers (2+) per episode.
"It's serialized, there's a very dark feel about the show, and we had the millennial and especially Gen X audience in mind," Catto says of Pure.
The same goes for Bellevue (which will premiere Feb. 20, sliding into Pure's timeslot following its six-episode run), starring True Blood alum Anna Paquin as a brazen cop in a small, blue-collar town.
Another drama added to the schedule is The A Word (produced by Fifty Fathoms), which CBC acquired from the BBC earlier this year. The six-part family drama, airing Sundays at 8 p.m., follows a messy, extended family with a child newly diagnosed with autism.
Rounding out the new series is True North Calling (Proper Television), a factual format on Fridays at 8:30 p.m. The show once again aims for what Catto calls an "authentic Canadian experience," following those living in the country's North as they work to stay true to old traditions while embracing new technology.
CBC is also bringing back the series formerly known as Michael: Tuesdays & Thursdays (now Michael: Every Day, premiering Sunday, Jan. 15 at 9 p.m.) five years after its first run. The new season sees the reunion of Michael (Matt Watts, The Newsroom) and his therapist David (Bob Martin, Slings & Arrows) as Michael returns to therapy.
Also returning for mid-season are X Company (Wednesday at 9 p.m.), Interrupt This Program (Sunday at 9 p.m.) and Crash Gallery (Sunday at 9:30 p.m.).
Global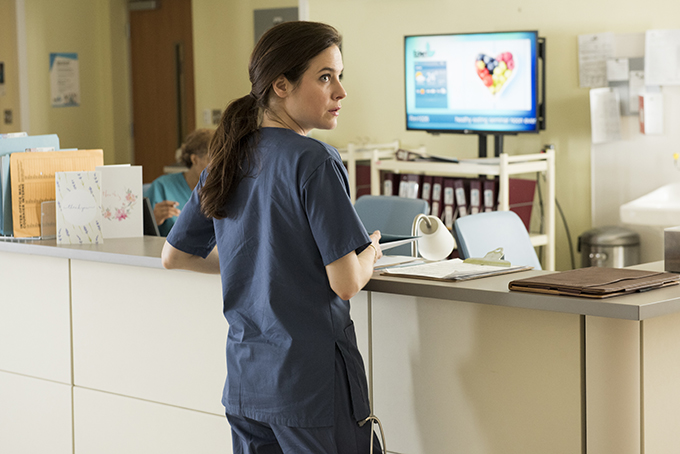 By Bree Rody-Mantha
While aging down and returning to comedy was a major focus for Global's fall slate, it's tapping into emotionally driven character dramas for mid-season.
The new gambles include procedural drama Ransom, medical drama Mary Kills People (pictured above) and the newest member of the Chicago franchise, Chicago Justice. The shows' serious tone builds on Global's fall success with dramas.
"We really hit the lights out with a lot of what we did this fall," says Maria Hale, SVP of global entertainment and content acquisitions at Corus-owned Global, citing courtroom drama Bull, which boasted an average audience of 2.5 million viewers (2+) in its opening four weeks.
She adds that although the network sells against the 25-to-54 demographic, it's still aiming to capture a millennial audience.
Within that 18-to-34 crowd, "Corus has typically skewed more female than male," says Hale, adding that the baseball season likely affected the fall gender balance even more by drawing male viewers away.
So how will Global's mid-season plans tackle that gap?
It's rolling out new drama Ransom, starring Luke Roberts (Wolf Hall) as hostage negotiator Eric Beaumont, based on the experiences of famed professional crisis negotiator Laurent Combalbert. The series, co-developed by Corus, also stars familiar Global faces Brandon Jay McLaren (Chicago Fire) and Nazneen Contractor (Heroes Reborn).
Despite the recent trend of small-screen adaptations, this series has no link to the '90s drama of the same name that starred Mel Gibson. Ransom premiered New Year's Day at 8:30 p.m. before moving into a regular Saturday night timeslot on Jan. 7 at 8 p.m., and simulcast with CBS in the U.S.
Canadian original Mary Kills People (Wednesday at 9 p.m.) maintains the more intense tone. The series stars Hannibal's Caroline Dhavernas as the titular Mary, an ER doctor who spends her downtime helping people end their lives. The series, created by Tara Armstrong and produced by eOne and Cameron Pictures, will premiere Jan. 25, targeting a female-skewed, 25-to-54 audience.
Returning to the schedule in the spring (date TBD) is Big Brother Canada, which capped off its fourth season with its highest ratings yet at 1.2 million viewers per episode, a 7% increase in its audience from season three. "Big Brother is a title that we know can really attract those younger demos," says Hale.
A key strategy for Global is to capitalize on the built-in audience of its existing franchises in order to appeal to advertisers, with Chicago Justice (Sunday, 9 p.m. beginning March 5) and Blacklist: Redemption (Thursday, 10 p.m. starting Feb. 23).
Also returning to Global's schedule mid-season is Canadian comedy series Private Eyes, which averaged one million viewers per episode for season one and tracked highest with adults 25 to 54.
CTV
By Val Maloney
The number of U.S. acquisitions appearing on Canadian TV might be changing soon due to an increasing number of global bidders. That could happen as soon as this May, Bell Media president Mary Ann Turcke said at the CRTC licence renewal hearings last fall.
While CTV's 2016 fall schedule was stacked with U.S. shows, future lineups could look more like the network's mid-season offering, which is filled with original content.
New Cancon hitting the Bell Media airwaves this mid-season includes short-order drama Cardinal, along with the final season of medical drama Saving Hope.
The six-part, one-hour crime drama Cardinal stars Billy Campbell (Bram Stoker's Dracula) and Karine Vanasse (Midnight in Paris), and is based on the book Forty Words for Sorrow from Ontario author Giles Blunt's John Cardinal Mysteries series. The show is executive produced by Aubrey Nealon (Orphan Black, Saving Hope).
In addition to beefing up its Canadian slate, CTV is also adding new U.S. dramas. Time after Time is a time-travelling romance series in which sci-fi writer H.G. Wells comes to modern-day New York to track down Jack the Ripper. Wells is captivated by the New York of today and falls for a striking woman.
The broadcaster has also picked up Training Day (pictured above), based on the eponymous feature film, starring Bill Paxton as an experienced detective paired with a rookie officer.
The network had eight of the fall's top 10 shows for millennials, according to Numeris data, with Kiefer Sutherland's new ABC drama Designated Survivor (Wednesdays at 10 p.m.) as the most-watched new series for the demo.
According to Numeris numbers provided by Bell Media, Designated Survivor had 391,000 average viewers per episode for adults 18 to 34, between Sept. 19 and Oct. 30. For adults 18 to 49, the show brought in an average audience of 882,000 for the time period.
"Designated Survivor is really rock solid for us," says Mike Cosentino, SVP of CTV and specialty at Bell Media. "It's anchoring our Wednesday and allowing us to promote other shows."
Cosentino's other star pick from the fall season is family drama This is Us. The show had an average audience of 679,000 for adults age 18 to 49 in its timeslot of Tuesday at 9 p.m.
City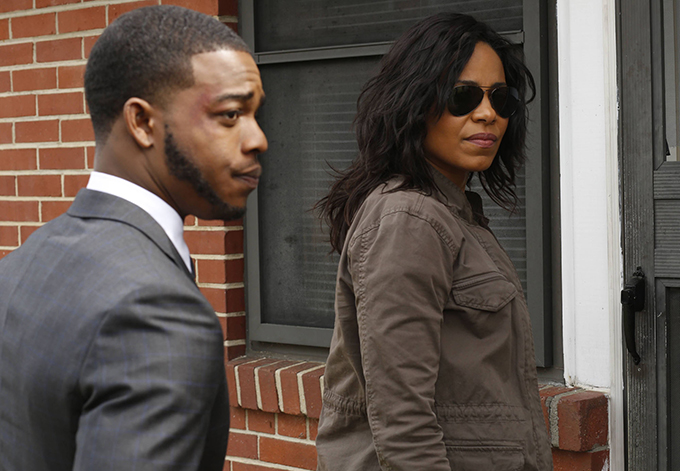 By Val Maloney

While City debuted a couple new series in the fall, Hayden Mindell, VP of TV programming and content at Rogers Media, says the broadcaster has "a host of new shows like we have never planned before" coming mid-season.

City is hoping to recreate the success of the original versions of 24 and Prison Break with reboots of both series, which are both starting early in the new year. The channel is rounding out its new dramatic slate with Shots Fired (pictured above).

At last year's upfront, Colette Watson, VP of broadcasting and TV operations at Rogers Media, introduced the new dramas to balance out City's recent comedic focus, with shows like 2 Broke Girls and New Girl.

"We believe in event programming," she said, adding that the network needed to "diversify from comedies" to provide "more schedule stability."

Mindell says the new drama remakes come with built-in awareness, which helps his team hit the ground running with promotions.

Following the same minute-counting format as the original series, 24: Legacy (premiering Sunday, Feb. 5 at 10 p.m.) stars Corey Hawkins (Straight Outta Compton), Miranda Otto (Homeland) and Jimmy Smits (Sons of Anarchy). Original series star Kiefer Sutherland is back as an executive producer.

Prison Break, on the other hand, reunites original series stars Wentworth Miller, Dominic Purcell and Sarah Wayne Callies.

Shots Fired is a dramatic event series that examines the aftermath of racially charged shootings in North Carolina. From Gina Prince-Bythewood (Beyond the Lights, The Secret Life of Bees) and Reggie Rock Bythewood (Beyond the Lights, Notorious), the series stars Sanaa Lathan (The Perfect Guy), Stephan James (Race, Selma), Helen Hunt and Richard Dreyfuss.

Balancing out City's mid-season dramas are a couple of new comedies: Making History and The Mick (debuted Sunday, Jan. 1 at 8 p.m.). Making History revolves around the time-travelling adventures of three friends. The Mick, a half-hour comedy series, is about a derelict forced to take responsibility when her sister flees the country and leaves her in charge of three children.

The new programming comes on the heels of another challenging fall for conventional TV. While the Blue Jays' playoff run benefited Rogers Media overall, it impacted numbers on City, as did U.S. election programming.

Standouts from the fall season came from drama and comedy, with Son of Zorn boosting City's 8:30 p.m. timeslot on Sunday by 20% from the previous fall, with an average audience of 186,100 between Sept. 12 and Oct. 23, according to numbers Rogers Media provided.

Lethal Weapon also grew audience numbers, with its Wednesday 8 p.m. timeslot increasing viewership by 190% versus the same period last year.