Searching for Joe Canada
As the country celebrates its 150th birthday, marketers are planning a patriotic outpouring in the rush to define what it means to be Canadian in 2017.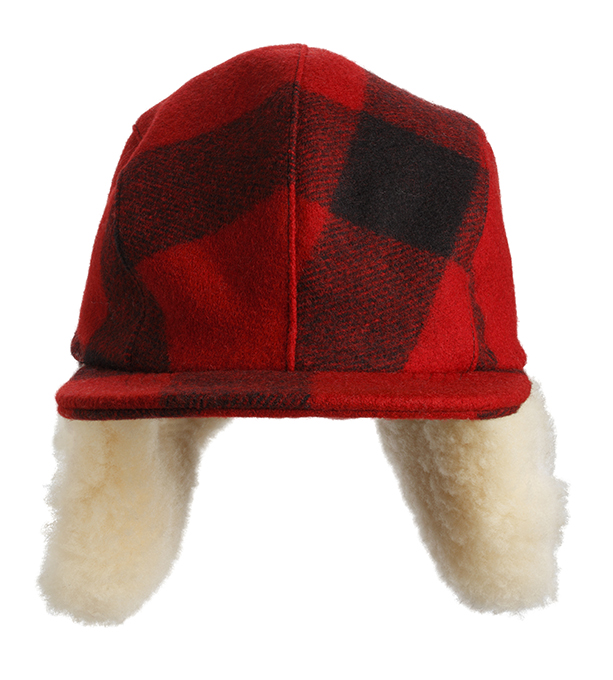 In March 2000, an earnest guy in a plaid shirt and relaxed-fit jeans stepped up to a mic, a Canadian flag blowing on a screen behind him, to declare that he doesn't live in an igloo or speak "American." The man named Joe championed peacekeeping and chesterfields. He assured viewers he doesn't say "a-boot."
Molson Canadian's "Joe Canada" struck a chord, increasing market share while becoming part of the national fabric in ways few would expect from a beer ad: it was performed live across the country and included in the Penguin Treasury of Popular Canadian Poems and Songs. As the country turns 150 and advertisers try to articulate what it means to be Canadian in 2017, the beer brand's "The Rant" commercial remains the industry's archetype.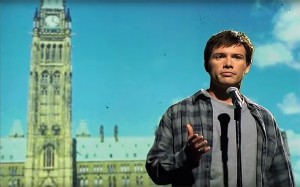 But attitudes around national pride have shifted during those 17 years, and Joe Canada's pitch may sound a bit thin today, relying as it did on a negative definition. In 2000, Molson's research showed that younger Canadians were eager to embrace their patriotic side. They're more reserved today. An Angus Reid/CBC survey last fall found that young Canadians are far less jingoistic than their parents, with national pride (much like brand affinity) declining steadily with age: while 73% of those over 65 profess a "deep attachment" to Canada, only 45% of 18- to 24-year-olds feel the same.
Nevertheless, Canada is having a moment. A government led by a photogenic Prime Minister preaching inclusivity at a time when other liberal democracies are looking inward, as well as a new wave of Canadian artists, led by Drake, more eager to celebrate their homeland, have allowed Canada to capture the world's imagination. The Economist's cover illustration in early November featured the Statue of Liberty with a maple leaf crown and the headline "Liberty moves north"; Monocle dedicated its November issue to Canada, deeming it "the best liberal-minded nation in the world" as its editor, Tyler Brûlé, told CBC that "the Canadian brand is back."
While brand Canada may be in its best shape going into the anniversary year, channelling it to sell products – while competing on an emotional level with brands across categories – will require an understanding not only of what it means to be Canadian but of the type of patriotic messages consumers will tolerate from companies.
"Any brand with Canada in their name or maple syrup in their veins is going to be advertising," says Glen Hunt, chief transformation officer at V7i who wrote "The Rant" back when he was a CD at Bensimon Byrne. But younger Canadians have "a heightened patriotic BS meter." Companies without an authentic connection to Canada that try to "red-and-whitewash" won't fare well in this long, patriotic carnival.
"I think we're going to have to dig deeper and go beneath the Kenora dinner jacket to find out who we really are," he says.
A Havas report released in October, called "Pride and Prejudice: Shifting Mindsets in an Age of Uncertainty," identified a global rise of "neopatriotism" – a national pride steeped in the past (think Brexit and "Make America Great Again").
Canada was an exception. Where other countries were most proud of their cultural symbols and history, which they sought to protect in the age of globalization, Canadians prized their values, including diversity, equality and politeness. There was an almost "20-point delta" between Canada and other countries on this question, says Zeb Barrett, Havas Canada's VP of strategy.
Pride in values over history provides an opportunity for more brands – even "immigrant brands," which don't claim to be Canadian – to get in on the sesquicentennial, he says.

A survey from consulting firm IMI released in October showed Canadians put foreign companies – including Coca-Cola, McDonald's and Nike – among the brands they expect will do "the best job" of celebrating the anniversary (see list below).
"Any brand that emotionally feels like it's part of our genome can say something about the 150th," says Philippe Garneau, president of GWP Brand Engineering. "It's all about a proportional response. If you lay claim to an emotional stake that isn't authentic, people will say 'bandwagon jumper.'"
Barrett points to Budweiser charming its way into the hockey space over the past few years as an example of a foreign brand creating an emotional connection in Canada.
It may seem incongruous for a beer many identify as quintessentially American to be "owning the mental space around Canada's game," he says, but Budweiser did it by working with genuine fans who understand the sport. The same is possible for the 150th anniversary.
The challenge is that this values-based patriotism is more difficult to fake, Barrett says. Rather than just relying on symbols, brands have to actually embody the characteristics they're promoting. He points to Tim Hortons as a brand that does this not by wrapping itself in the flag but through its inclusiveness, extending to hiring and training – even if it's now American-owned.
WestJet will be emphasizing Canadians' connection to the land and to each other. The airline's VP of marketing, Richard Bartrem, acknowledges the challenge of competing on an emotional level with brands outside its category while also facing highly patriotic competitor Air Canada.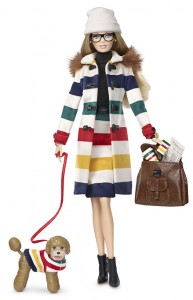 "And yet, it's important for us to be able to demonstrate to Canadians that we've been doing this for 20 years, doing it well, and have changed the landscape as far as what air travel looks like," he says.
Bartrem says the airline will focus on getting Canadians to explore the country, celebrating how it opened new markets for flights while staying true to its branding with communications that are "not quite so earnest" as its competitor's.
Air Canada debuted its "Fly the Flag" platform for the Summer Olympics in Rio. The brand wasn't ready to discuss its 150 plans at press time, but Andy Shibata, managing director of brand, told strategy in August that it planned to continue in the mode of "confident patriotism."
Other national brands like the Hudson's Bay Company, the major banks and the railroads could make claims to nation-building in their 2017 campaigns, while those with "Canada" in their names may get away with more straightforward flag-wrapping, Garneau says.
He sees the work brands produce this year falling into three categories: creative that stands out with the right emotional pitch and execution; the "wannabes, which will just sort of clog up your mind"; and those with a completely different take that nobody saw coming – something that catches the zeitgeist the way "The Rant" did.
"Can brands and advertising create a definition of Canada that fits who we are today, who we want to be, and drags with it the past 150 years? It's not going to be in anybody's brief but somebody might accidentally crack that," he says. "And it becomes an artifact in our culture."
In 2000, when he wrote "The Rant," Hunt says that not being American was how we articulated Canadian pride, but a more positive definition is needed today – something that captures the "lightning in a bottle" of Canada's current standing in the world.
A marathon or a sprint?
An IMI survey from October showed two-thirds of Canadians were open to receiving advertising from brands about the anniversary: 20% were ready to see ads last year; 27% said they should start any time after Jan. 1; 24% after April 1; and 26% said they should be held until a month before the July 1 birthday.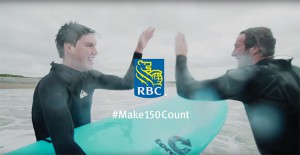 RBC launched its #Make150Count campaign before the new year. The bank is giving more than 3,000 young Canadians $150 for community projects and asking the recipients to share their stories, which will be used as content for social, digital, TV and print ads running until July.
The bank got off to an early start partly because it will be relying on the content generated by Canadians for its campaign.
Not everyone is sure when to wade in. WestJet's Richard Bartrem says the airline started discussing its plans in 2014, when organizations first approached it about sponsorships.
"What we're wrapping our head around is whether this is going to be a sprint or a marathon," he says. "As a brand, do you try to jam everything into July 1 or as close as possible, knowing it's going to be a noisy year and an even noisier day?"
He says WestJet will start "early-ish" in the new year and continue some elements beyond July 1, encouraging Canadians to travel, but the parameters are still being worked out – geographically as well. "Do you celebrate in 35 cities? Do you celebrate in three? These are the sort of things that we're just now trying to put some fences around," he says. "This isn't going to be a budget blowout for us."
The question of where is especially relevant to Quebec. Canada 150 is "running against the big machine" of Montreal's 375th birthday, says Jacques Labelle, co-president of Taxi Montreal. Advertisements by Lg2 started running for that celebration in November (Tank has the account for the Canada 150 advertising).
"If a national advertiser thinks linking itself to Canada 150 will give him a leg up in [Quebec], it's not going to happen," he says. "Not for political reasons like it might have in the 1980s or 1990s. It's mostly because the noise will be around Montreal's 375th."
Anniversary fatigue will also be a problem, says Garneau, especially coming off what he called the "cloy-apalooza" of this year's Summer Games, where "everyone who got up at 4 a.m. is a hero." Consumers may need some time to rebuild their appetites for syrupy patriotism before swallowing the birthday spirit.
That has to be weighed against getting in early and having an impact before the space gets too crowded, says Hunt. "The amount of money that will be put in will be immense as everyone tries to own their space, but a lot of those are going to be a waste of dollars because it's just going to be wallpaper in many cases."
Choose your heroes wisely
Brands will have to decide whether their identity is better suited to a tie-in with Canada's history or a celebration of the country's present and future.
One approach that could resonate – especially in the lighthearted beer and spirits categories – is advertising that introduces the more esoteric or underreported figures from Canadian history, whether that's musician Burton Cummings or politician Nellie McClung, says Garneau.
"One of the things about Canada is we have great characters but they have not been the ones people think about," he says.
Excavating hidden heroes could be safer than resurrecting well-known ones whose legacy is more muddied. But there are also risks in appropriating safe ones, like Terry Fox, whom many Canadians view as incorruptible and would be offended to see in branding.
Brands that do use historical figures shouldn't have them pitch a product, Garneau says, as consumers "will give you a pass if you didn't feature the thing you sell in the ad."
The Hudson's Bay Company took this indirect approach last year with its "Country of Adventurers" series, which introduced figures from the company's own history without a hard sell: Survivorman's Les Stroud, for example, telling the story of Arctic explorer Dr. John Rae.
Beau's brewery (see image above), the official beer of Ottawa's 150 celebrations, is creating a special 150 brew for every month in 2017, partnering with a different place in the country for each. While Molson (established in 1786) and Labatt (1847) can take the historical route (neither could discuss 150 plans at press time), Beau's is highlighting present-day places and people across Canada.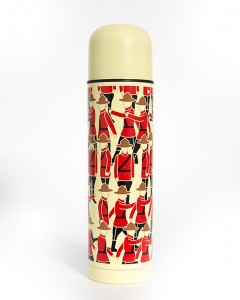 "We've only been around for 10 years, so we can't make the 'dating back to [confederation]' claims that some of the other brewers might be able to make," says Steve Beauchesne, Beau's co-founder and CEO. "So instead we've gone with what's authentically us."
For its part, the Drake General Store, a brand built largely around its Canadiana products, is partnering with Hudson's Bay and ad agency Sid Lee to develop t-shirt designs with 10 influential Canadians from various walks of life. A portion of the proceeds from t-shirt sales will go to the influencers' charities of choice.
Canada 150 by the numbers
Brands Canadians would be more likely to consider if they helped celebrate Canada's 150th:

1. Tim Hortons
2. Roots
3. Nike
4. Coca-Cola
5. Canadian Tire
6. Hudson's Bay Co.
7. MacDonald's
8. Bell
9. Google
10. Walmart

Brands Canadians expect to do "the best job" celebrating the anniversary:

1. Tim Hortons (18%)
2. Canadian Tire (12%)
3. Hudson's Bay Co. (12%)
4. Coca-Cola (8%)
5. Molson (6%)
6. Roots (5%)
7. Bell (5%)
8. CBC (4%)
9. McDonald's (4%)
10. Nike (4%)

Source: IMI report, "Canada's 150th Birthday – Does Canada Care?" Oct. 31, 2016

Featured image via Shutterstock