Harley-Davidson picks new Canadian leadership
Ignacio Isusi will lead the motorcycle brand's local operations as managing director, while Jay Owen takes over as marketing director.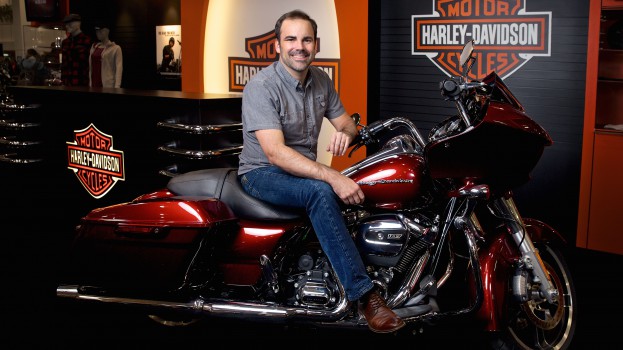 Updated Jan. 9, 1:05 p.m.
Harley-Davidson Canada has named Ignacio Isusi as its new managing director.
Isusi will lead the company's Canadian operations, including all sales, business development and marketing activity. Isusi takes over the Canadian operation as it prepares to celebrate its 100th anniversary in the country and further expand its product lines of motorcycles and iconic apparel.
"This country has one of the strongest dealer networks in the world and a vibrant and unique customer base," he said in a press release. "We want to couple this experience with fresh ideas to continue to appeal to our current ridership and pique the interest of new riders nationwide."
Isusi has been with the Harley-Davidson company for 14 years, most recently as sales operations director for the Americas, which had him managing operational tasks across Canada, USA, Mexico, Brazil and Latin America. During his time with the company, he has also been country manager for the U.K. and Ireland, managing director for Mexico and director of sales operations and retail development in Latin America.
During Isusi's time in Mexico, Harley was the number one "heavyweight" motorcycle brand in the country, and helped lead growth for the brand in the U.K. and Ireland during recession years, reaching its highest level of market share in the region.
As managing director for Canada, Isusi takes over a role previously held by Anoop Prakash, who is moving to the company's global headquarters in Milwaukee to take over as director of U.S. marketing and market development. Prakash joined what was then Harley's newly established Canadian subsidiary in mid-2015 after leading the brand's entry into India in 2009.
Over the past two years, Harley-Davidson has place an increased emphasis on reaching Canadian motorcycle enthusiasts by establishing its first subsidiary on the ground in Canada. That subsidiary has acquired the country's Harley-Davidson distributor network, which had previously been the primary place consumers could interact with the brand. It also hired its first dedicated director of marketing in Jo Figueiredo (who joined from Audi at the same time as Prakash) who has helped develop marketing programs specifically for Canadian consumers, such as an increased social media presence and the 1903 cafe in Toronto.
Figueiredo has since left Harley-Davidson Canada, and the company has recently named Jay Owen to take over as marketing director in December. Owen had spent the last two years as a marketing consultant, but had lengthy terms as a senior marketer at Mercedes-Benz and Volvo.