Start! Stop! Change!
We gathered five Canadian marketers to talk about what the industry needs to start doing, stop doing, or change, from the way they innovate to data collection.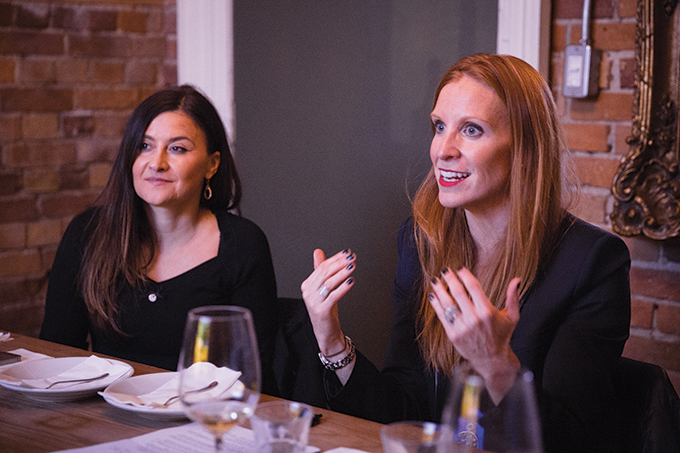 Above: Molson Coors' Christine Jakovcic (left) and Weston Bakeries' Andrea Hunt at our roundtable late last year.
This article appears in the January/February 2017 issue of strategy.
Start exercising, stop smoking, change your diet. January is all about goals, and the marketing industry isn't off the hook when it comes to making (and keeping) plans for 2017. After all, it's a fast-paced world where brands are under pressure to stay competitive – and that's not set to change anytime soon.
So, we gathered five Canadian marketers to talk about what the industry needs to start doing, stop doing, or change, from the way they innovate to data collection. Here, Tracey Cooke, VP of communication and marketing at Nestlé; Interac's director of marketing and brand Andrea Danovitch; Weston Bakeries' VP of marketing Andrea Hunt; Molson Coors' CMO Christine Jakovcic; and Nancy Marcus, corporate VP of consumer marketing at Kruger Products, weigh in on what to expect in the new year.
Innovation
Strategy: What do you want to start doing when it comes to product innovation in 2017?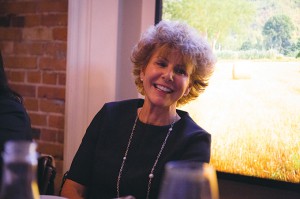 Marcus (left): Innovation is one of the engines in any company for success, and in Canada it depends on the organization's entrepreneurial culture to support it and to ensure that you're delivering profitability that is not just based on a payback of two-and-a-half years. Innovation internally is an amazing thing. It galvanizes teams to work together, launch things and be distinctive. But with our corporate financial pressures, it has to deliver. So I applaud innovation, I support it in my team, but it has to have some profitability metrics at the end of the day.
Are the rest of you tied to that philosophy?
Hunt: I think it depends on the objective of the business. The bottom line needs be at the forefront, for sure, but there can be a place for strategic innovation, whether it's to entrench a positioning or even demonstrate strength to a customer. If it's serving a role beyond margin enhancement, there's more justification for it. We all work in businesses that have streamlined things to the point of high efficiency, so when you look at adding something incrementally that can already denigrate your profitability, having reasons beyond just profit can help support your innovation agenda.
Are there certain challenges, like demographics or channels, where innovation is particularly needed?
Hunt: If you take bread as a category, for example, you have well-established occasions, breakfast being one, but as you push out to other occasions like snacking, innovation can really unlock new usage opportunities, new targets and appeal to multicultural segments. Appealing to different palates within an established occasion is also an area where innovation can play a role.
Jakovcic: It's similar in alcohol and beverage, in terms of looking for new occasions that your current product segments aren't reaching today. We've had a lot of success creating new product segments. Our Mad Jack malt beverages line is one we created in Canada that is now the most profitable item in our portfolio, so it's completely possible. More recently, as you really think about the scope of innovation, we've found that design is having a big impact on the business. You can get a 2% lift on your revenue during a specific time period if you're doing packaging that is relevant for specific occasions. We'll do something behind the Raptors and we find quite a bit of an impact there. So the definition of innovation for us has gone from a very specific "Let's launch a product for this occasion" to "What are consumers interested in and how can we look different and innovative in their minds?" It could be design or it could be products, and they don't all have to be invented from scratch.
Hunt: New to your brand doesn't have to be new to the world.
Cooke: It's really beyond product. It's adjacencies, it's route to market. What are the ways we can innovate and get our products in the hands of our consumers? If you look at Kit Kat in Europe and Australia, they have permanent brick-and-mortar stores and in Japan they just did a pop-up that they're probably going to expand into a permanent store. So looking at new ways of getting our consumers to meet our products and consume them is a big area for us.
Marcus: We used to plan a product that would last forever. Now, we're happy if we're in and out for two years. And that's a huge shift, not only for product development, but for marketing, sales, retail.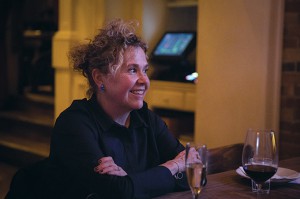 Cooke (pictured right): The word "failure" is a dirty word for a lot of people. [At] Amazon, they do this thing called "Institutional Yes," which I think is so brilliant because the friction is in the no, not in the yes. You have to write a two-page document [about] why you shouldn't try this idea. Going through the exercise of saying no, you end up saying, "You know what, there's not that many reasons why we shouldn't try that." And that way more ideas get through the first hurdle than not.
Demographics
What's keeping you up at night when it comes to demographics?
Danovitch: Talking about new products
coming out that have a shelf life of a couple of years, the first thing that went through my
mind is: "That's because that's how millennials function." It presents a whole new challenge and opportunity because we've got people on one side of the spectrum that are moving on and leaving some of our products, and we have these new ones to onboard in a completely different way. And we still don't want to alienate marketing services or products that are still for the masses. It's not as if we could just spend all our money and sink it into the upcoming generation of millennials when we still definitely have some other core segments we want to talk to but need to message in a very different way.
Is that something you're all facing?
Jakovcic: It's common in beer for sure. The pace at which you have to move and the clarity of the idea has to be so strong that it can live in a six-second digital ad. The types of media that are paying out at the highest ROI now are short, fast, quick. You can't get away with telling a long, exhaustive story anymore to get your point across. You really have to know what it is that's going to convince the consumer that you can be the product of choice.
So how do you get the story across in six seconds?
Jakovcic: Strong insights and analytics to make sure you're starting in the right space. We have very entrepreneurial-minded agencies and I think sometimes the best ideas come from people who know your business but haven't been there very long – so your new hires, your youngest people. And your agency partners who understand your business and don't have the restrictions of delivering the P&L yet, they don't know all the problems or who tried it before. So let them ideate. Then we do quite a bit of testing to make sure that we've captured the right idea and we're super focused on purchase intent as a key test metric.
Data
How are your companies treating data holistically, and do you get what you need to feed down the chain to your agencies?
Marcus: In our world, we need to make decisions. So it's overwhelming, data analysis.
You've got to say, "Okay, these are the insights. I feel that these are the ones because of the following reasons." And then make a business plan for it. If you spent all the time with your research and analytics team, and you waited, I'm not sure you would be able to deliver.
Danovitch: I call that analysis paralysis.
Hunt: You start with the question "So what?" I think when you force that, it becomes a lot more meaningful. So you stop the 40-page deck and it becomes the off-script, "Here's what we saw," and I think that's what starts the dialogue.
Jakovcic: We've got all kinds of data scientists and regression modelling to understand the return on investment. It's interesting because even if you can't get the exact measure you're looking for, with some assumptions, it can at least help you get in the ballpark of the right decisions. But it does require a bit of set-up to get all that information organized and get the regression modelling done and then keep the models up to date.
Hunt: What is proving most instrumental in our business is not data in terms of technical, numerical data — it's observation, it's ethnographies. It's beyond what products are in a cart — where do they place them when they get home? Is it a place of pride on the counter or is it stuffed in the freezer? So it's pretty basic and available, but it's going deeper and I think that, complemented with more traditional data, is where the power is.
Is big data that much different from old data?
Danovitch: I think the demands are bigger. One of the things I would love to hear about [from the rest of you] is measuring ROI with marketing, because with all this data, that's the challenge that is coming from the non-marketers at our organizations, from CFOs to CEOs. It used to be that as marketers, we did marketing campaigns, much of it awareness campaigns. We had industry-type analytics and now they're saying, "Show me the data." And again, maybe it's more of a pain point in my industry, not being a product on a shelf with SKUs where I can attach movement off the shelf.
Marcus: If there was no impact to awareness-driven efforts, I don't think we would be doing that anymore.
Hunt: Results speak volumes. At Weston, it has always been a branded business but supply and manufacturing have been at the forefront for a long time. The intent within the last 12 months is how do you become demand-driven? If you can convince the stakeholders in the C-suite what that means for the sustainability of the business, then I think there's a lot of power in that. And an idea — yes, it translates into units off the shelf, but it can have a cultural impact, it can have customer engagement. I think the measures go beyond just unit sales in terms of impact.
Jakovcic: When you used to start as an assistant brand manager, the first thing you did is learn how to do business reviews, analytics, you'd stay at the office until midnight three weeks in a row, build those hypotheses. Those types of things are no longer part of our new world of marketing because we don't have that same level of traditional marketing training in Canada anymore. And that's why I think data feels overwhelming because in itself it doesn't do anything, right? It's how you think of the hypothesis, how you think of the business instinct that drives you to look for certain things in the information that's going to drive you to the answer. I've found because I can't find the skill set in the market, we're bringing back a lot of traditional training in that area.
Hunt: I couldn't agree more. Particularly on the analytics side, you don't know the building blocks. Today you're given the answer, but you used to spend time constructing, deconstructing, so you don't know what the drivers are.
Agencies
Is there anything that you're bringing in-house or looking to beef up in-house that used to be with your agencies?
Jakovcic: Insights. We have all our insights with a third-party agency and we're moving to a model that's a stronger hybrid with more internal capability. Part of the instigation of that was we just merged with Miller Coors in the U.S. So now all of a sudden I've got these experts across the border who can help me build that capability in house, where I wouldn't have had that before in Canada. And a design studio for packaging, POS, everything. We have an external partner that we use when they have overflow, but we also have design in-house.
What's the benefit of having that in-house?
Jakovcic: Control and cost.
Hunt: We have the same. We don't have a full design studio but we do have design resourcing that can help incubate ideas. That speaks to the agency model not being ideally suited to doing a lot of quick mass content work.
There's been a lot of talk about agencies not adapting enough, especially the bigger shops. What needs to start, stop or change when it comes to those relationships?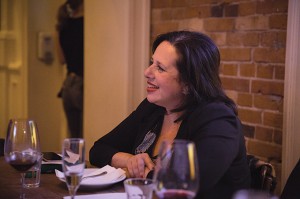 Danovitch: I think you have to stop and ask yourself if it's becoming too fragmented because you have such a large agency roster. You're playing air traffic controller but I think there's also a lot to be lost at the brand level from functioning that way rather than having agency partners that really understand your business and your brand. That fragmentation starts to be reflected in your output.

Hunt: You need to have a very tight core strategic plan. You have to be earlier in terms of engagement, so people are on the same journey.

Cooke: I think the challenge might not even be five or 10, but even three or four key partners. Having them all work together, it's hard. It's all about clear roles and responsibilities. It's a new world. People have to play together. There's no other way.

Marcus: I think it's the CMO's responsibility, whether it be three, five or 10 agencies, to integrate and really set the tone and ensure that the orchestra's playing together. And that's fundamental. But the interesting question, in terms of functioning, is if the agency has adapted – and it hasn't yet. So why are we working with so many different agencies? Because the infrastructure of an agency has not yet evolved to the needs of a marketer. So for the traditional agency, you don't need four levels of account service.

Cooke: Account executive, account coordinator, director, a VP of whatever…

Marcus: You don't need it. You're doing a shoot, you need A and B. Don't give me five levels of the accounts and then the trainee.

Cooke: They're built on that model though. The model is broken, I really believe that.

Marcus: But let's turn it around to our young staff. Because I'm dealing with five or six agencies right now and the demands on them are exponential because we have fewer staff. Some of the junior staff don't have the answers, so in their insecurity, they're pressuring the agency, causing more hours. So, are we putting more pressure on them? Do they need seven people at that meeting? Absolutely not. But in our house, we've got that junior marketer asking really stupid questions and spending most of the agency's time but nobody's complaining about it. So I always look at both sides.